Want to save money?
But not sure what things are worth the time and effort?
This post may contain affiliate links. If you have any questions, please see my disclaimer page.
Here are ten things we make on a regular basis instead of buying.
1. Bread.
We make both a wheat bread and a sourdough bread. The wheat bread is great for toast and lunch, and the sourdough bread is an impressive dinner bread.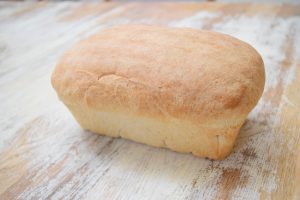 2. Chocolate Syrup.
Have you ever had homemade chocolate syrup (like Hersheys)? Its amazing. We keep a jar in our fridge to make chocolate milk and hot chocolate for the kids.
3. Potato Products.
Mashed potatoes, French fries, etc. They are super easy to make at home and a lot cheaper than frozen bags or those little pouches.
4. Yogurt.
We make both regular and greek yogurt. So much cheaper than buying it!
5. Cookies.
Who knows that those ingredients in store-bought cookies are, anyways? This is my favorite oatmeal chocolate chip cookie recipe. Since there are so many oats and nuts, I feel like I can eat it as a "healthy" snack (fanciful thinking, I know).
6. Salsa.
Cans of diced tomatoes and packets of salsa seasoning make this so easy!
7. Multi-Purpose Cleaner.
A vinegar and water mix in a spray bottle is a great multi-purpose cleaner. I use it on tables, counters, carpets, hard surface floors, bathrooms, etc.
8. Sauerkraut.
It is full of awesome gut-aiding goodness! Here is a how to!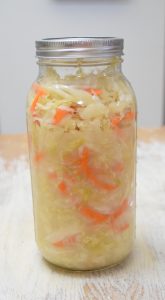 9. Crackers.
Oh my goodness… homemade crackers are amazing. My husband makes them with his sourdough starter.
10. Kefir.
So easy to make and way less expensive than buying it. And again, full of gut-aiding goodness. Here is a how-to on making your own kefir. Wondering where to get organic milk kefir grains? This is a highly rated option from Amazon, complete with an E-book to get you started.
Making these food items is so easy, but makes a big impact on our food budget! Plus, they just taste better when they are homemade!
Wondering what I have tried that was not worth it? Here are my five:
1. Laundry Detergent.
It just did not clean our clothes. If you have a fabulous recipe for this, drop it in the comments section for me!
2. Dishwasher Tabs.
Again, they just did not clean the dishes.
3. Sausage.
It was good, but a lot of work. Plus, it requires special sausage stuffing equipment. It is much easier to just catch it on a good sale.
4. Noodles.
Homemade spaghetti noodles are amazingly yummy, but pretty difficult and time consuming to cut and separate. If you have a gadget for this though, it may just get bumped up to the must-make list.
5. Ice Cream.
Making ice cream is a fun activity to do with the kids once in a while, but we typically just catch a good sale at the store or pick up a carton of Aldi's 5 ingredient ice cream.
Making your own items can be fun, cost-effective and easy!
What are your favorite items to make on your own?