The Habitat for Humanity Restore is a home improvement store and donation center that is run by Habitat for Humanity.
If you're not familiar with it, Habitat for Humanity is a non-profit organization whose mission is "building simple, decent and affordable housing" all over the world.
Habitat for Humanity uses the proceeds from the Habitat ReStores to support their mission of helping people have houses to live in.
Truly, Habitat for Humanity's mission is one that we can all get behind.
Put more simply, the Restore is sort of like a Goodwill for home items that is open to the general public.
What Can I Find at the Restore?
The Restore contains building materials, household goods, home improvement items, home decor, furniture, and more.
They even have new items for sale.
During my ReStore visits, I have seen brand-new cabinet doors for sale, slabs of granite big enough to outfit a whole kitchen and factory-sealed faucets for sale.
Everyone now and again, companies will clearance out certain items and just give them to the ReStore to sell. The tons of granite I saw were all remnants that some local granite places donated.
Some of the different building supplies I have picked up there include light fixtures, tile, flooring, dresser knobs, and paint.
​At the Restore, you pay way less than retail prices on the home goods you find.
​Here are a few things that I regularly see at the Restore:
windows
appliances
vanities
cabinets
appliances
flooring
faucets
paint
knobs
ceramic tile
trim pieces
mirrors
hoses
electrical components
pictures
light fixtures
home accessories
a wide selection of furniture
If you are on a tight budget, but still want to remodel your home, this store is for you!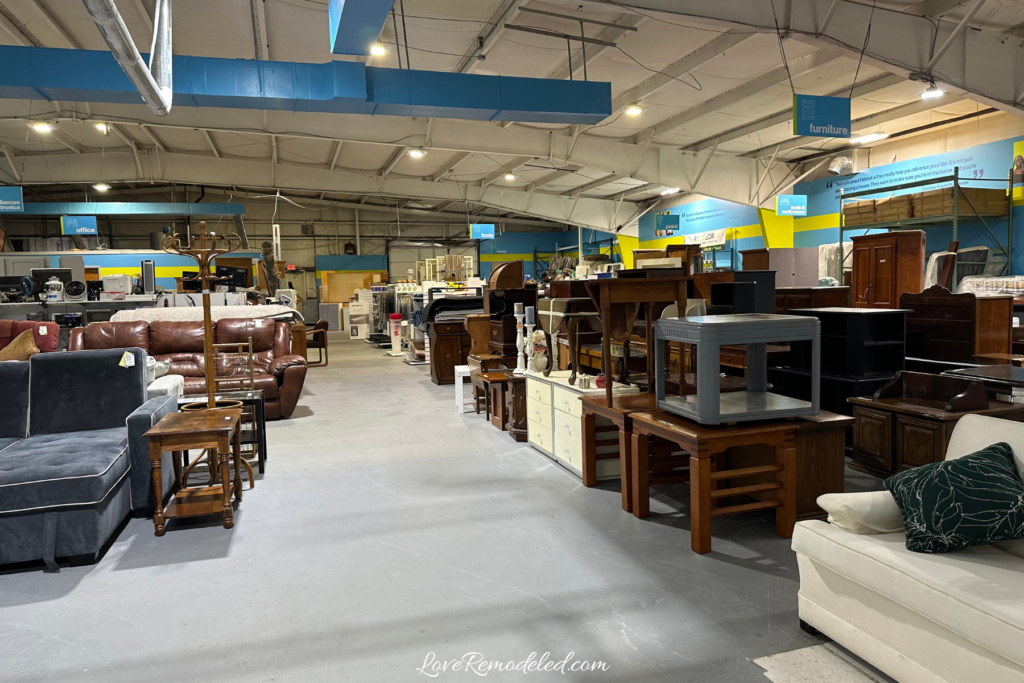 Where Does the Restore Get Their Stuff
Just about everything there is used.
And, some of the things you find will need some tweaking to be updated to current style. But if you can hold a paintbrush, you can do it!
You will probably not find trim to outfit your whole house. You may find a great piece for a project though.
There will be a lot of old light fixtures, but they are just waiting to be spray painted and given new life.
The cabinets have been pulled out of someone else's kitchen during their own home remodeling. But you may be able to find just the right set to complete your whole kitchen if you're lucky.
The Best Part of the Restore?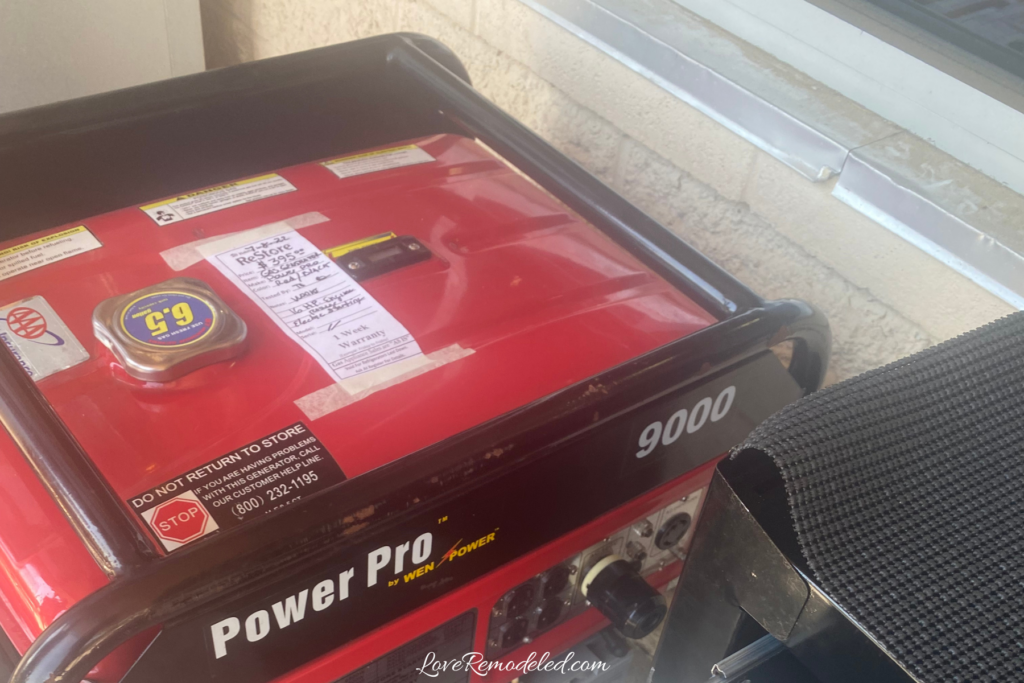 At the Restore, you will pay a fraction of the retail price for the items that you buy. With some patience, you can almost literally remodel your whole home with just Restore items.
​Donations to the Restore
If you are currently remodeling your home, I would suggest considering donating your used items to the Restore.
Donations are tax deductible, and they keep things out of local landfills.
There are Restore donation centers in most cities, making it a convenient place to donate your used home goods.
Now, if your items have major damage or don't work, the Restore is not the place to take them.
They only want quality items, and at times have restrictions on what items they will take based on current inventory.
But, I have found that they take large items or other things that the local Goodwills and other donation centers do not.
For example, I have had Restores turn away light fixtures because they have way too many.
Restore Prices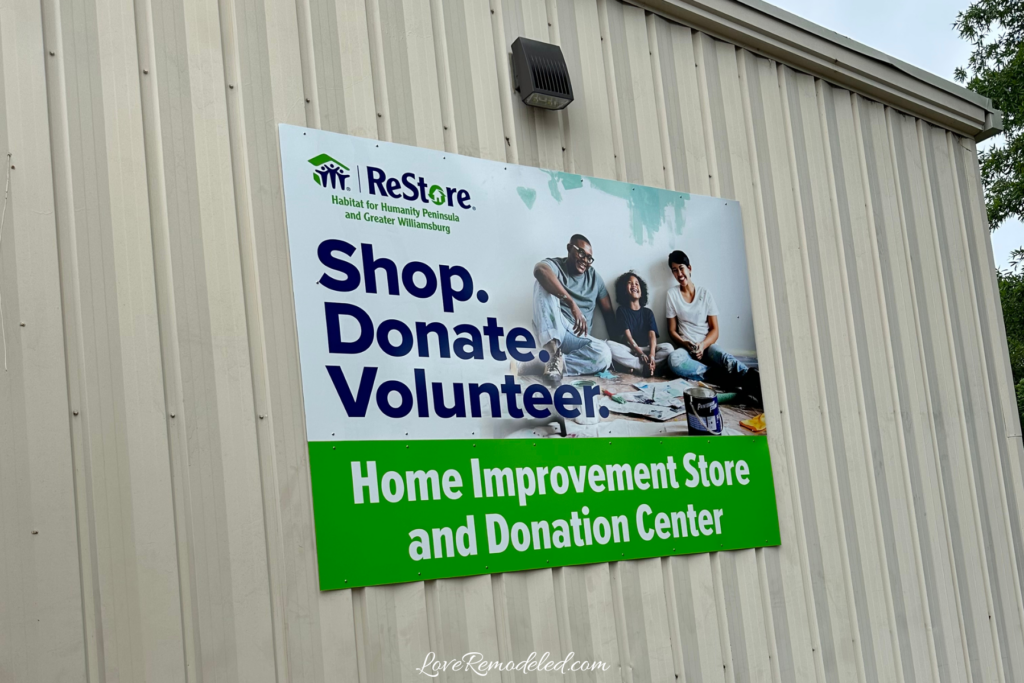 Everything at the ReStore is priced at least 50% cheaper than you would be able to buy it new. Most of the things you will find there are priced more like 75% off.
Because all ReStores are operated by the local Habitat for Humanity chapter, the pricing may be different depending on where you live. But you will find some amazing finds at great prices.
Final Thoughts on the Habitat for Humanity ReStore
You can feel good about your purchases knowing that you have paid WAY less than you would have paid for something new, and that the money you spent is going to a great cause of building affordable homes.
You can find your nearest Restore locations here.