One of the hottest new things on the housing market right now are barndominiums.
A barndominium is typically a large, open floor plan building that looks like a barn but has the conveniences of a condominium (or a home).
Stemming from the modern farmhouse or rustic style trend in home design right now, barndominiums rose to popularity over the last few years.
Barndominiums are commonly found in southern states, though we're seeing them pop up all over the country.
If you're looking to build your own barndominium, or just want a sneak peek into a newly constructed barndominium, check out this gorgeous place!
Barndominium Interior
This barndominium features a large, open-concept first floor where recreation, dining, cooking, and lounging can all take place in the same space.
There is even a washer/dryer combo tucked behind those custom-made barn doors on the left side of the fireplace.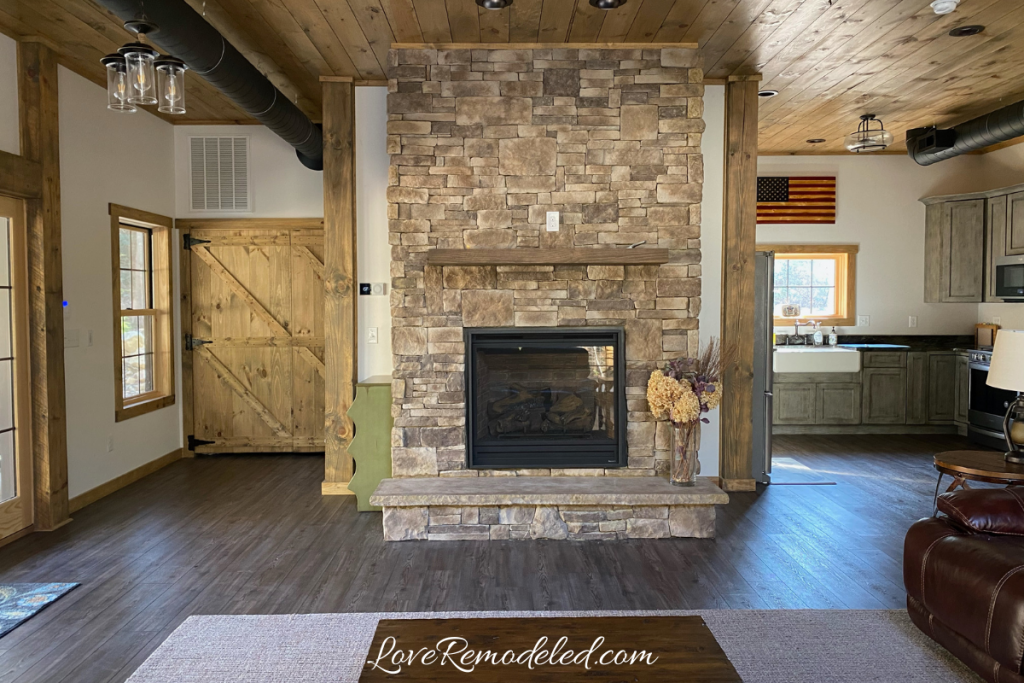 Design meets function with the exposed heating and cooling ducts in a matte black finish.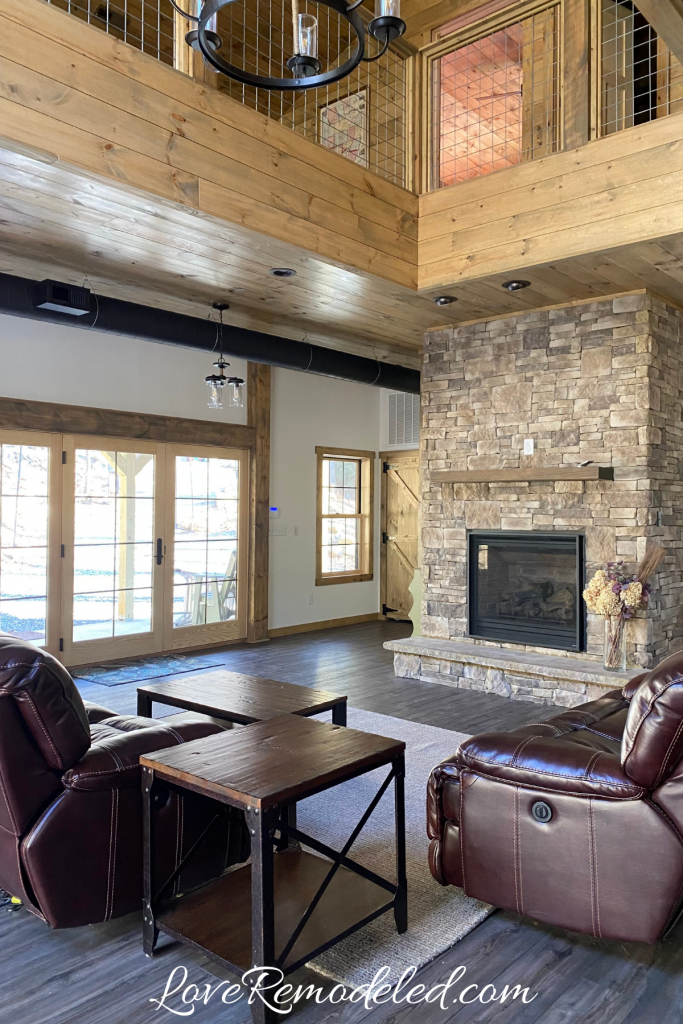 The designers of this barndominium combined wood in varying finishes to create cohesive, warm look in the space. A dark wood floor coordinates with the medium-toned shiplap and trim, and the natural-toned windows and doors.
On the walls, Sherwin Williams Snowbound gives the space a cozy feel. This warm white paint color brightens the space without looking too stark.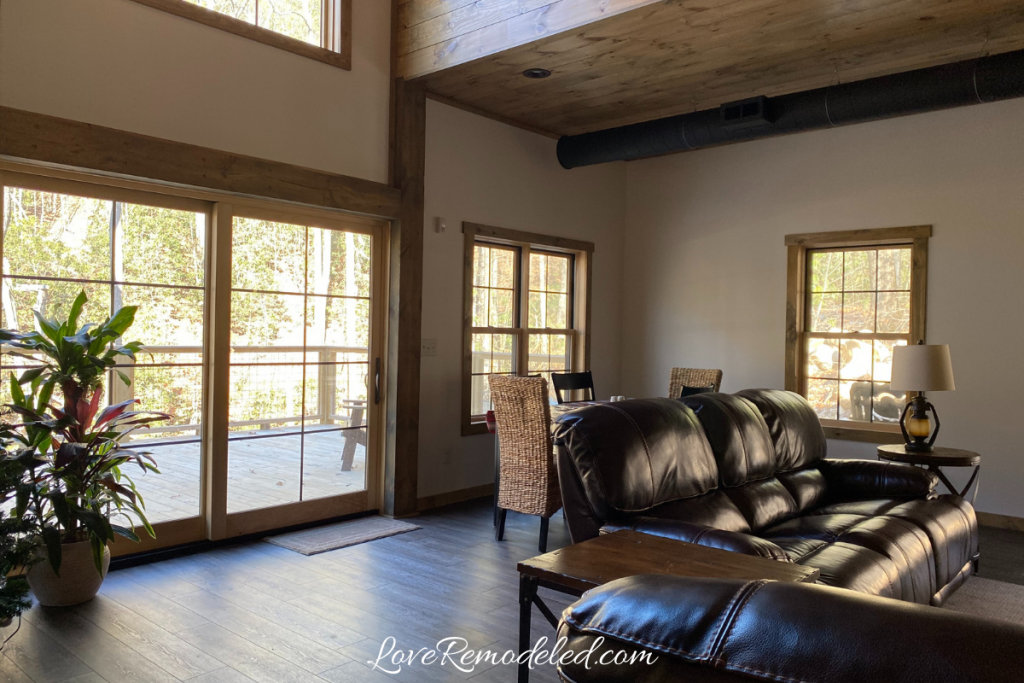 The barndominium also has a gas fireplace, perfect for keeping warm on chilly nights.
One of the great things about barndominiums is that they combine rustic touches with modern amenities. A gas fireplace fires up quickly and easily, but still gives that warm, traditional glow.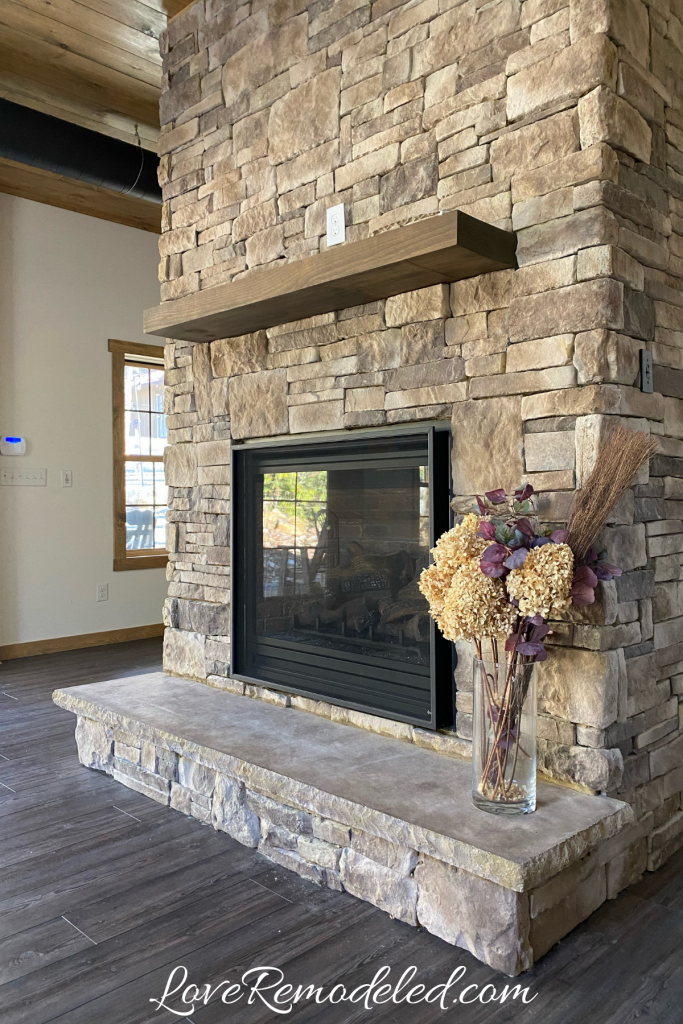 The first floor also has a full bathroom. For this space, the designers chose Sherwin Williams Sea Salt for the walls. Sea Salt was paired with a navy vanity, a cool marble top and black metal finishes.
Upstairs, the barndominium has two bedrooms, a half bath and a loft area that can be used for additional sleeping quarters by night and for recreation by day.
For a final touch, these barndominium designers added a cupola. Again, the cupola has both design and function purposes. It looks gorgeous, and allows more sunlight to enter the space.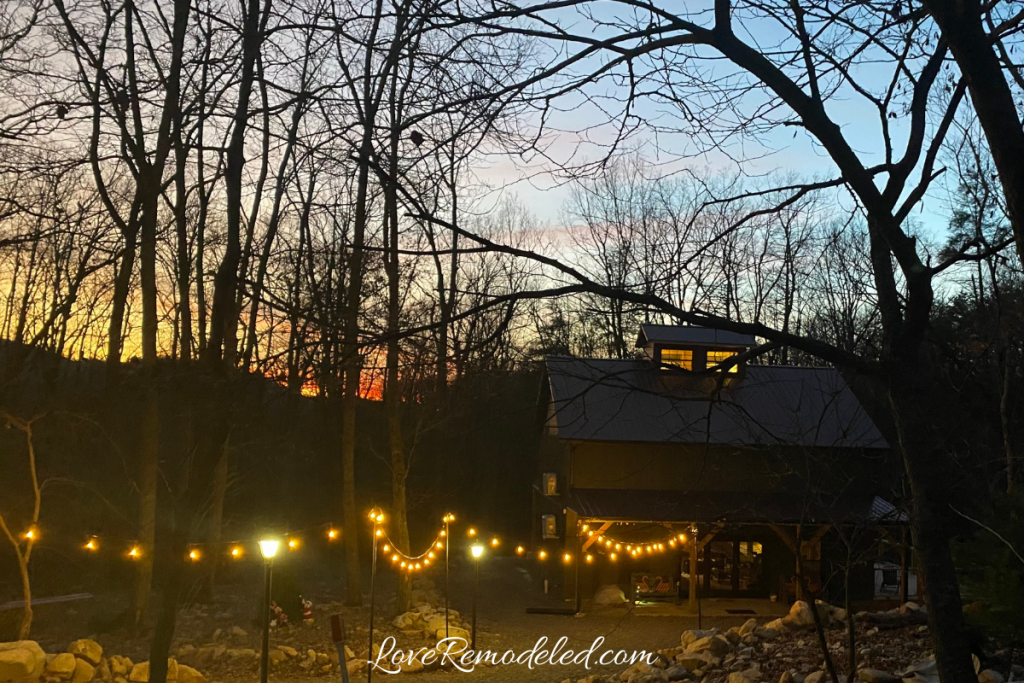 Final Thoughts on this Barndominium Tour
Overall, this barndominium came together beautifully. Each element was thoughtfully and specifically chosen to create a cohesive look and feel to the space.
I hope you enjoyed this barndominium tour! I love this space, and feel so inspired by it!
Get the Barndominium Look!