Open floor plans are great for entertaining, but they can be a challenge when it comes to decorating.
Oftentimes, the space just seems large and imposing. It lacks definition and purpose, and much of the space becomes wasted.
Additionally, large rooms require different furniture choices than small rooms.
We'll talk about all these things and more, so keep reading for the best ways to decorate a large space.
This post may contain affiliate links. If you have any questions, please see my disclaimer page.
Ways to Decorate a Large Space – Area Rugs
One must-have for a large space is a great area rug, or several area rugs.
Area rugs help to define a large open room by providing a visual boundary to distinct parts of the room. They make large areas make more sense.
For example, a large room can easily be separated into two different spaces, such as a living room area and dining room area with the use of two coordinating area rugs.
You can even use area rugs to create two different seating areas in one room.
One could be a seating area for viewing the television, while the other could be used for reading or conversation.
Defining spaces with an area rug can bring additional functionality to a large space.
Ways to Decorate a Large Space – Lighting
A second must-have for decorating a large space is lots of lighting.
Large rooms need extra lighting to ensure there are no shadowy corners.
Table lamps and standing lamps are great options for additional lighting that add both style and function to a large space.
Each distinct space in the room, as defined by area rugs, should ideally also have its own lighting.
Ways to Decorate a Large Space – A Gallery Wall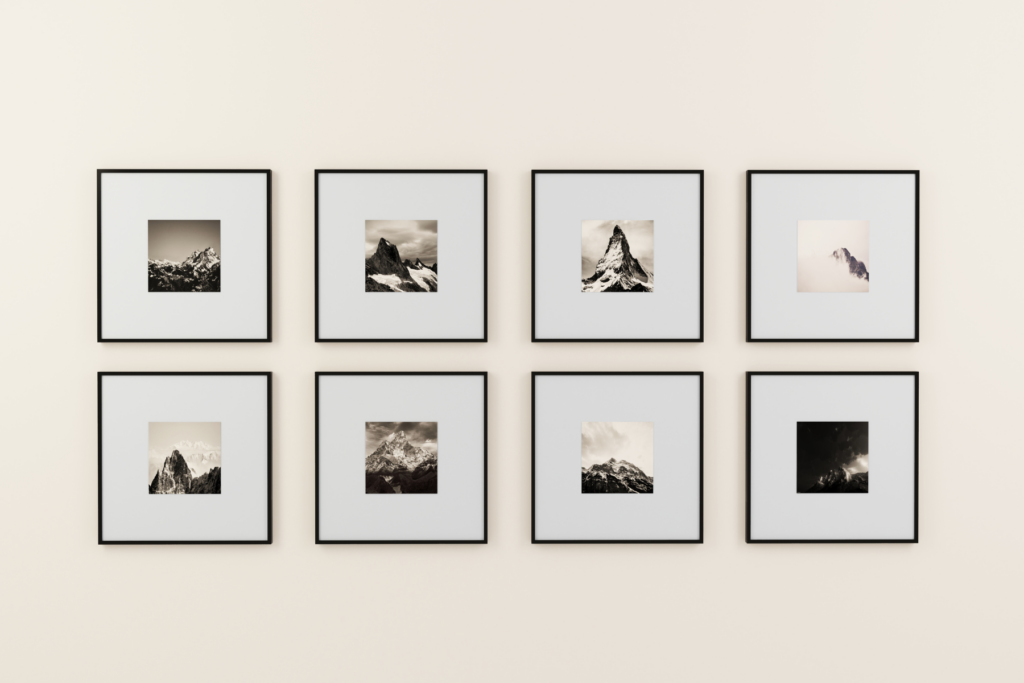 Third, a large space is a great place to create a gallery wall.
Large walls are perfect places to highlight your family photos, favorite images from travels, or any other group of prints you want to display.
While gallery walls can look cluttered in a small space, a large room needs a place for the eyes to rest, and a well-placed gallery wall can be a perfect solution.
Ways to Decorate a Large Space – Furniture to Scale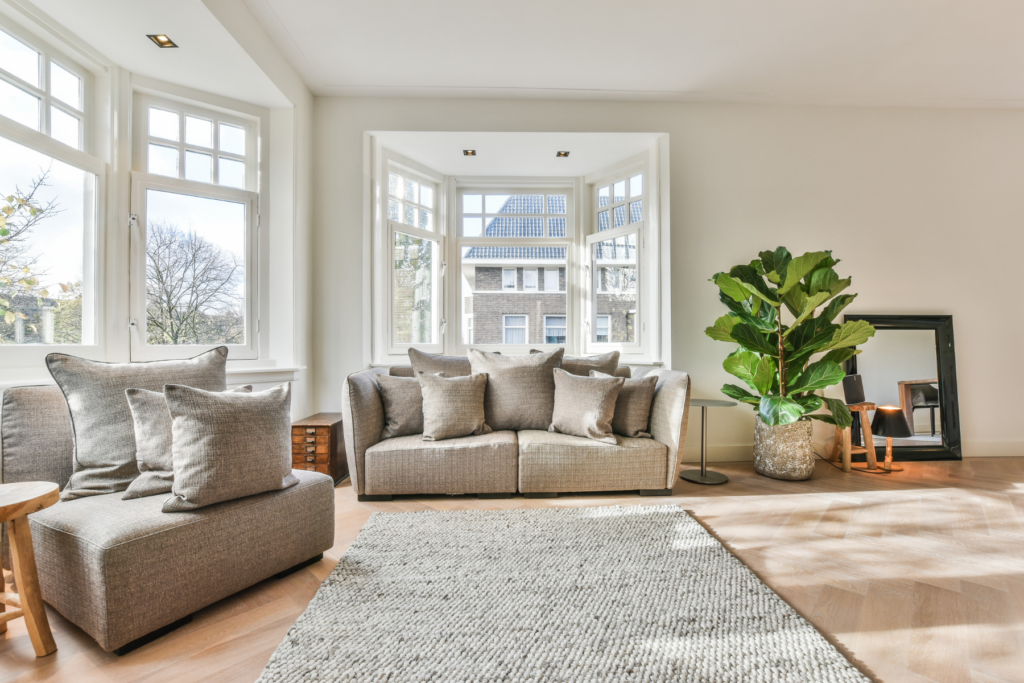 When you're trying to decorate a large space, you need to have the right sized furniture.
Furniture that is too small can look cheap and contribute to a poorly designed space.
The furniture should match the scale of the room. Larger furniture for larger rooms.
This doesn't mean that you need to have oversized couches everywhere, but try to stay away from apartment sized pieces.
Ways to Decorate a Large Space – Create Focal Points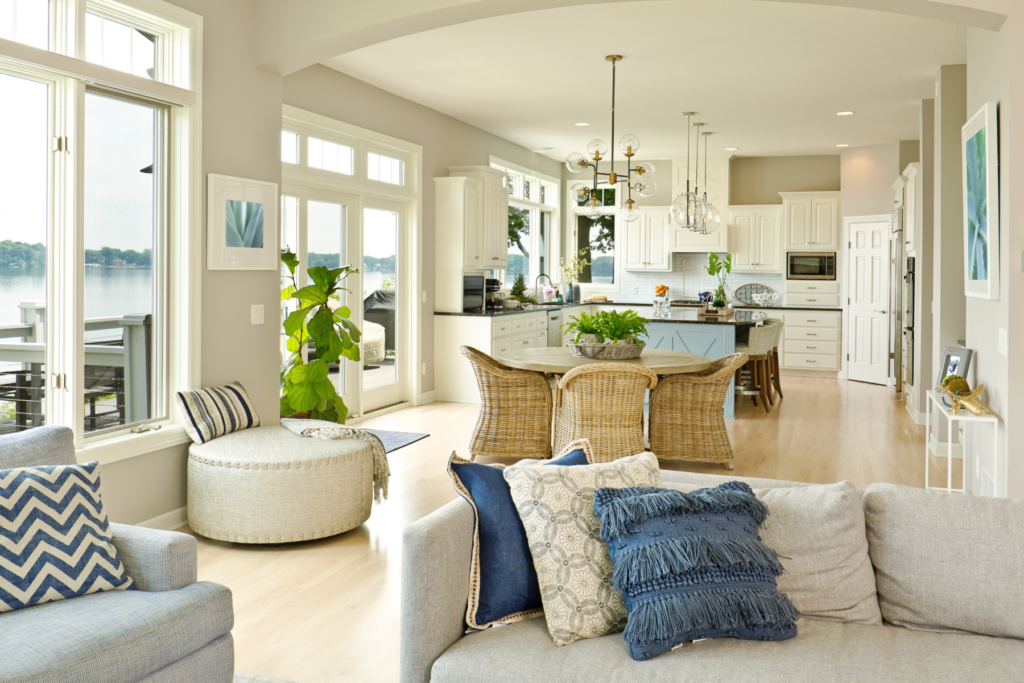 In large rooms, you need to tell the eye where to look. To do this, create focal points.
This can be done with artwork, mirrors, large plants or furniture placements.
The idea here is to have something to draw your eye to where you want people to look.
For example, if the room has a large fireplace, that is a natural focal point for the space.
But, if it just has bare walls, you can create a focal point by adding artwork centered above a couch.
Ways to Decorate a Large Space – Control the Traffic Flow
When you're arranging the furniture in your large space, remember to leave walkways.
The room needs to have a flow to it. Area rugs and furniture groupings help to create this, but try to be intentional about how you design the space.
For example, in most spaces, it makes sense to have a table and chairs closer to the kitchen. Additionally, many large, open-concept rooms have the seating area at the end of the room, not right in the middle.
If you're unsure what the best flow for your room is, try it a few different ways. Furniture sliders can make it easy to move your furniture around until you get it just right.
Ways to Decorate a Large Space – Use Your Vertical Space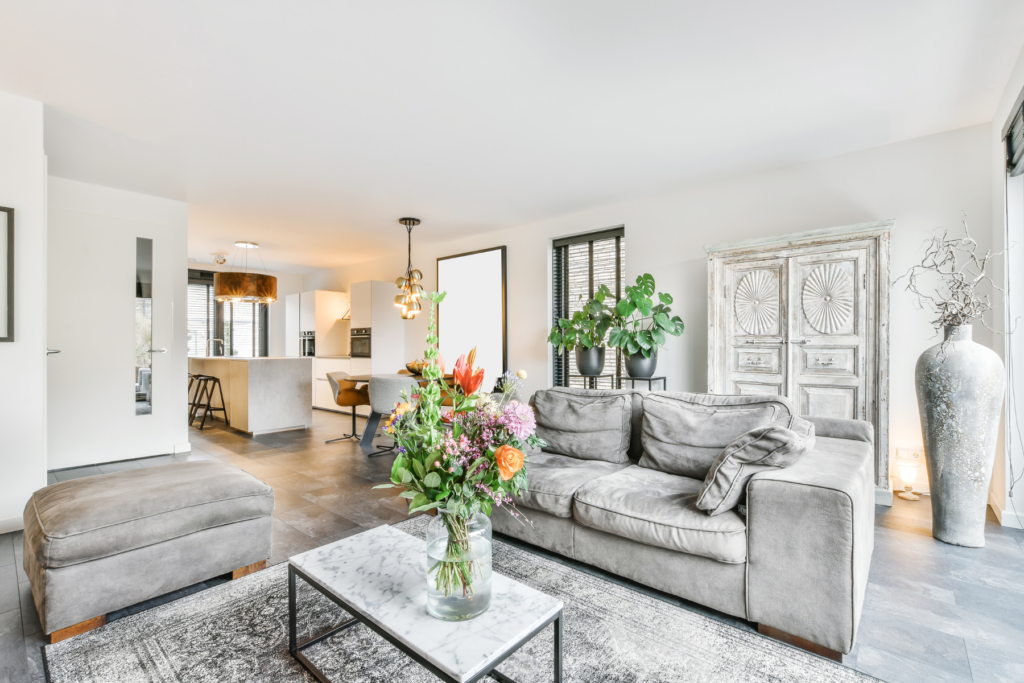 When you have a large space, you need to make sure to remember to use the vertical space as well.
You don't want to have all your elements at the same level. This will make cause your eyes to stop at whatever the first piece of furniture is.
Instead, use lamps, light fixtures, artwork, mirrors and plants to move the eye around the space, including upwards.
Drawing the eyes up will give the room more balance, instead of it just seeming long or wide.
Final Thoughts on Ways to Decorate a Large Room
A large room is a great problem to have. When you know how to decorate it, it becomes a multi-functional space, perfectly versatile and usable.
Remember to define your areas, have adequate lighting and give the eye a focal point.
These tips, along with all the others, will give your rooms purpose and make it aesthetically pleasing too.