Need a heavy duty, easy-to-assemble wire shelf? I've partnered with Shelving.com to share my experience and opinions on their wire storage shelves and children's lockers.
Using a wire shelf is a great way to organize a cluttered place in your home. Wire shelves are super heavy duty, and can be assembled in less than 5 minutes.
If you have items you need to store, keep reading for this full review of Shelving.com's wire shelving units. Also, be sure to take a peek at the fun and functional kids' lockers that are featured at the bottom of this article!
This post may contain affiliate links. If you have any questions, please see my disclaimer page.
Why a Wire Shelf
A wire shelf is a relatively lightweight but heavy duty way to store, organize or display things that you have. They come in a variety of sizes, which means that they can be used for all sorts of things.
Here are some of the best features of a wire shelf.
Wire Shelf Feature 1: No Tool Assembly
My absolute favorite thing about a wire shelf is how easy they are to assemble. It takes less than 5 minutes to put the whole shelf together.
Instead of using nuts and bolts to assemble, the wire shelves from Shelving.com use a clip system. The clips snap onto the posts of the shelves for a really quick build. After adding a clip set to each post, you can easily slide the shelf onto the posts to create a sturdy and stable shelving unit.
So, just in case it wasn't clear by that description, let me say it another way. These wire shelves are a NO TOOL assembly. You don't need any tools to put these shelves together! With these wire shelves, you get maximum storage space, and easily customizable units, and you don't even need to find your toolbox to assemble them. Amazing!
Wire Shelf Feature 2: Reinforced Center Trusses
The wire shelves at Shelving.com have reinforced center trusses, and this makes them able to hold a lot of weight. I'll discuss more about how much weight a wire shelf can hold below. But for now, just know that these shelves pack a lot of punch in a relatively small package.
Wire Shelf Feature 3: Leveling Feet
Each leg of the wire shelf has a leveling foot on the bottom. This makes it super easy to ensure you have a level surface to organize your stuff on.
For example, a garage tends to have a sloped floor to allow for proper drainage. The leveling feet on these shelves make it easy to ensure your shelving unit is level.
Wire Shelf Feature 4: Rust-Resistant Epoxy Coating
Depending on the wire shelf you choose, you can select a chrome finish for that bright shiny metal look, or a black or white rust-resistant epoxy coating.
The epoxy coating is great for spaces that are damp like a basement. You don't have to worry that a little moisture in the air is going to wreak havoc on your shelving unit!
Wire Shelf Feature 5: Easy Customizations
One of the coolest features of these metal shelves is how customizable they are. The height of each shelf can be adjusted to any height in one inch increments on each leg. This means that you can have some shelves that are really tall and other that are really short. And, if your storage needs change, you can easily move a shelf up or down in less than a minute.
Second, you can purchase some really great add-ons to make your shelves even more functional for you.
If you want a smooth surface for the top of the shelf instead of the metal wires, you can purchase wire shelf liners in a variety of colors, such as red, blue, clear or wood-look. You can also get hardwood shelf liners to create a butcher block like surface to work on in your kitchen.
In this picture, you can see the black poly liners in use.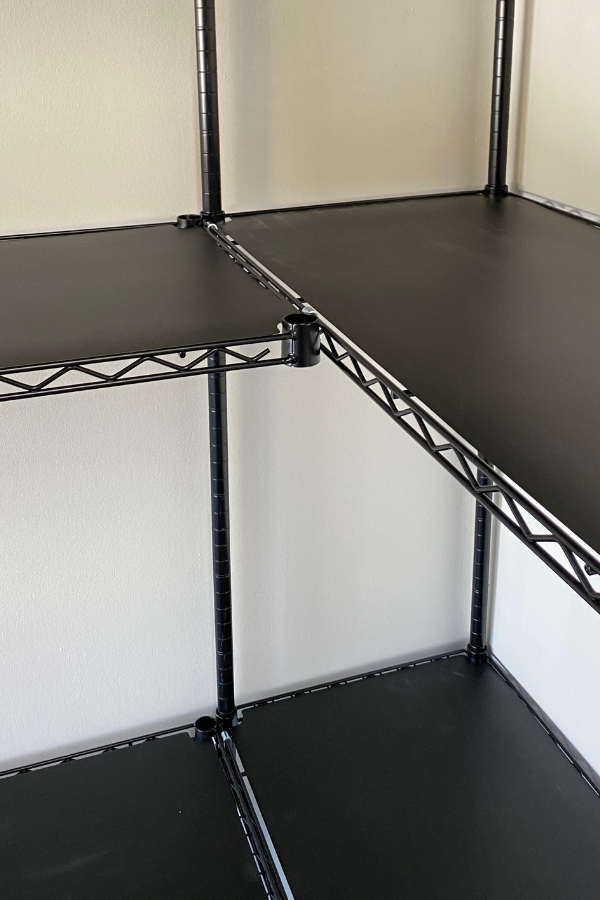 Prefer to have shelves that have walls and a door? Pick up some sliding door enclosures! The sliding door enclosures turn the shelves into more of a cabinet, and come in fun colors or a wood grain look.
Need to be able to roll your shelf to another room? Replace the leveling feet with casters! This inexpensive add-on is a perfect way to turn this functional shelf into a rolling cart.
Want to hang something from the shelf? Pick up some hooks!
If you'd like to add additional shelves, you can also do that by purchasing additional add-on shelves. These attach to your existing shelves with easy to use S hooks that securely attach a new shelf to your current one.
The shelves can be added directly beside your current units, or can be used to make an L shape to fit right into a corner.
Here are two examples of ways to add shelves: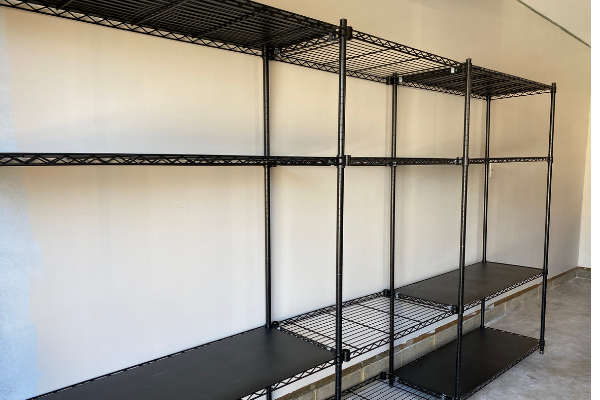 Truly, the customization options are amazing. Before receiving this wire shelf unit, I had no idea that these shelves could take on such different looks and uses!
How Much Weight Can A Wire Shelf Hold?
Wire shelves can hold a lot of weight.
In fact, the wire shelves I received from Shelving.com can hold 800 pounds – ON EACH SHELF! That's amazing!
That means that each of the four shelves on my unit can hold an evenly distributed 800lbs. This weight capacity makes them so useful!
I have plastic shelves in my garage that seem like they're heavy duty, but I've cracked the shelf bases by putting too much weight on them, and there is no way that I put even close to 800lbs on them.
I love that I can store my heavy DeWalt mitre saw on one shelf, an air compressor on another and still have plenty of storage space on my shelf, with no concerns that I am putting too heavy of items on it!
Where Can I Use a Wire Shelf?
A wire shelf can be used to add valuable storage space anywhere in your home.
They are great to use in pantries to store food on. Since the shelves can be placed anywhere on the legs, you can make some shelves really short for smaller food items like cans, and some shelves taller for larger items like oatmeal containers and cereal boxes.
Wire shelves are also perfect for extra kitchen appliances, or even for hanging pots and pans on.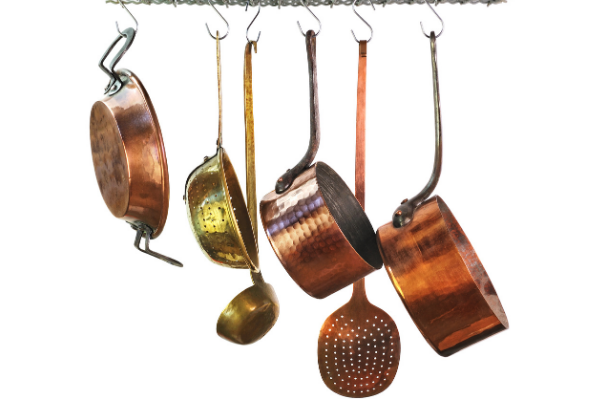 In addition to the chrome shelves, I love that Shelving.com also offers wire shelves have a rust-resistant epoxy coating, so that you can use them in damp areas. This makes them perfect for garages, basements, bathrooms or laundry rooms.
Lastly, these wire shelves would be a great addition to a closet to add much needed shelving for extra clothes, shoes and bags. And, you can add hooks or hangers to hang belts, ties or anything else you might have.
A wire shelf is a great way to add highly functional storage space – and you'll have the shelf assembled in less than 5 minutes!
My Experience With a Wire Shelf
I am super excited about the wire shelves I received from Shelving.com because they have completely transformed the space in my garage.
Here is what my garage looked like before.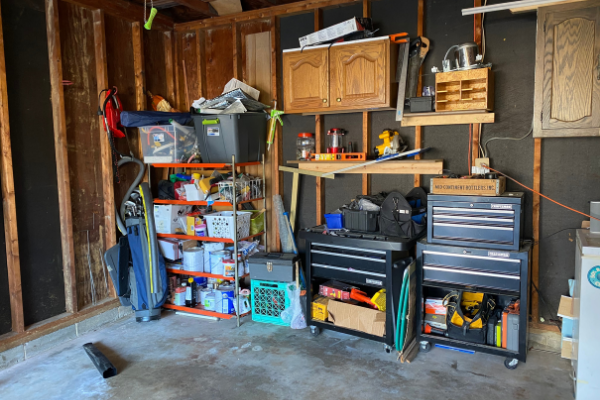 As you can see, it was pretty cluttered. In addition to this, I have recently bought chairs, tables, and props that I use for staging purposes. All of this needed a home as well. AND, I also have tons of tools for my home remodels, such as large saws, an air compressor, a shop vac, and more. Oh, and I also have 4 children, which means there are bikes and scooters and hot wheels and roller blades. All told, most days I wasn't able to park my mini-van in my 2 car garage.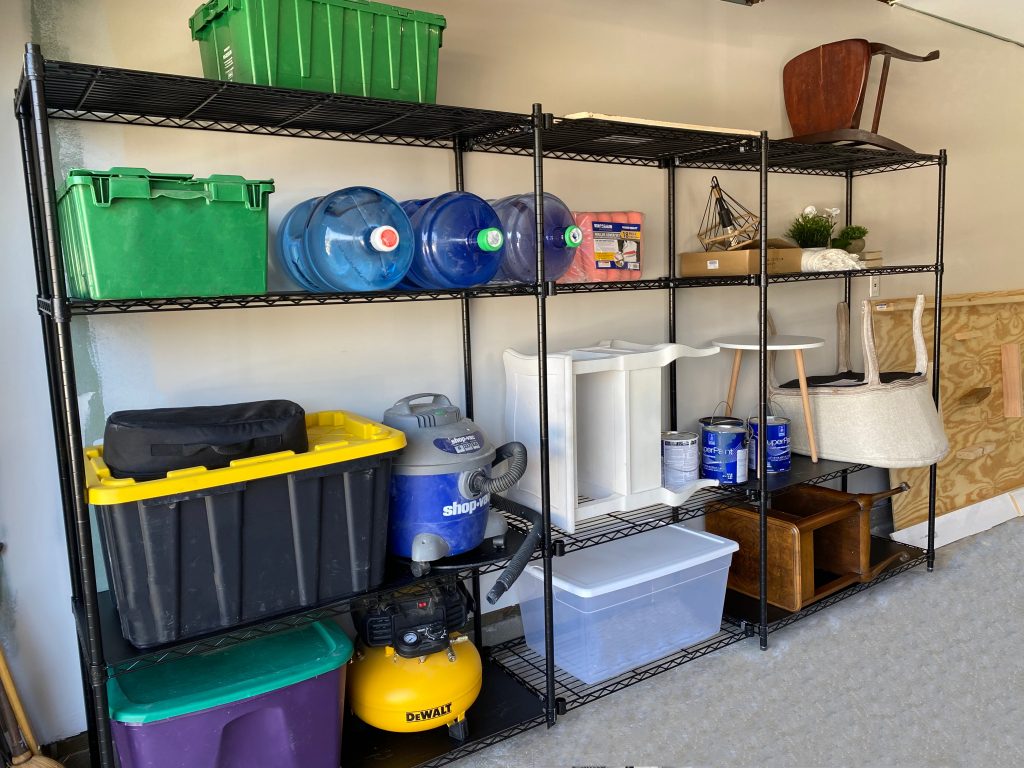 With the use of these wire shelves, I am now able to park my car in the garage and easily access all the tools and other stored items that I need. In fact, when I called my mom yesterday and told her that I had my car in the garage, she excitedly called over to my dad, "Lauren got the car in the garage!!!" You would have thought that I told her I was expecting a new baby by her astonished reaction.
The wire shelves have provided so much very needed storage space. I love that I can fit everything that I need to on my shelves and I don't have to worry about how heavy the items are.
Look how much cleaner and more organized the garage looks now!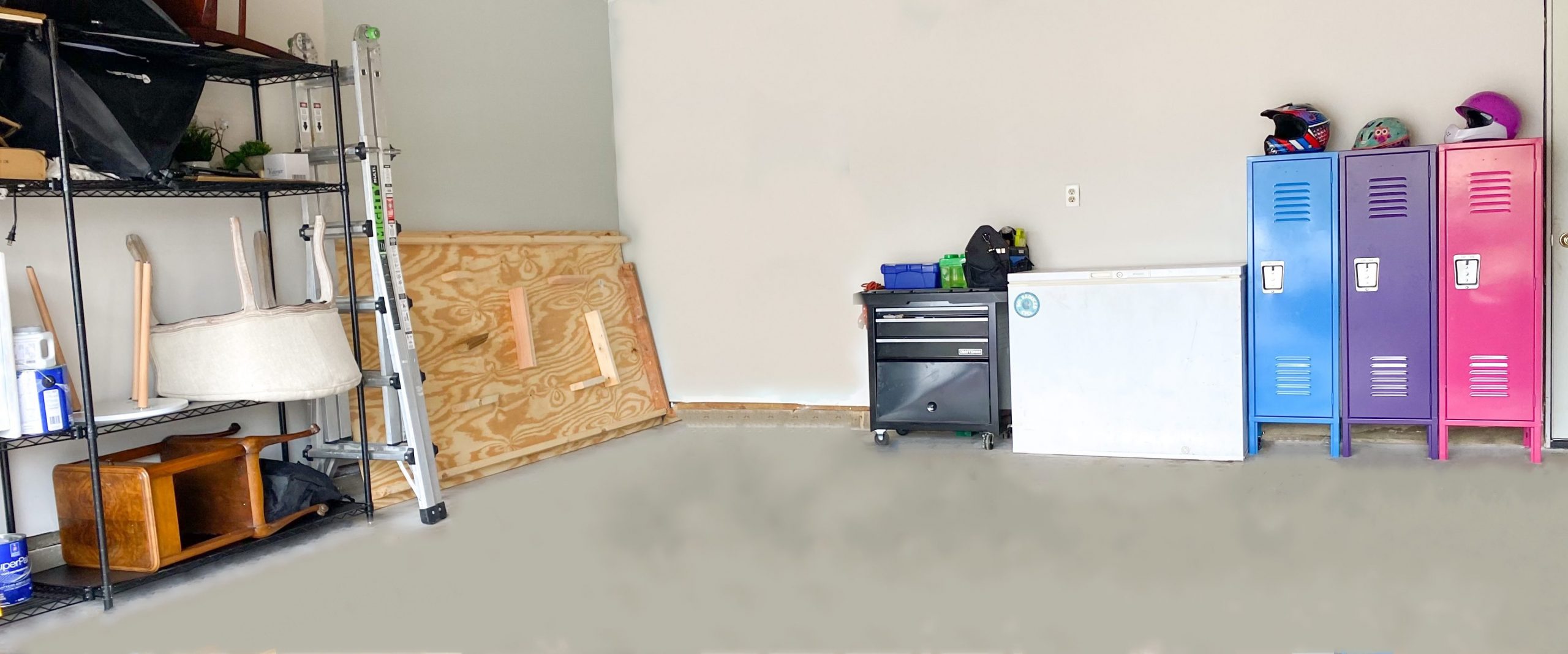 In addition, I love that I don't have to spend hours searching the internet for a storage container that has the right dimensions to fit on the shelves, because I can adjust the height of each shelf to the storage containers!
Kid's Metal Lockers
I have one more exciting thing to show you! Check out these adorable children's lockers!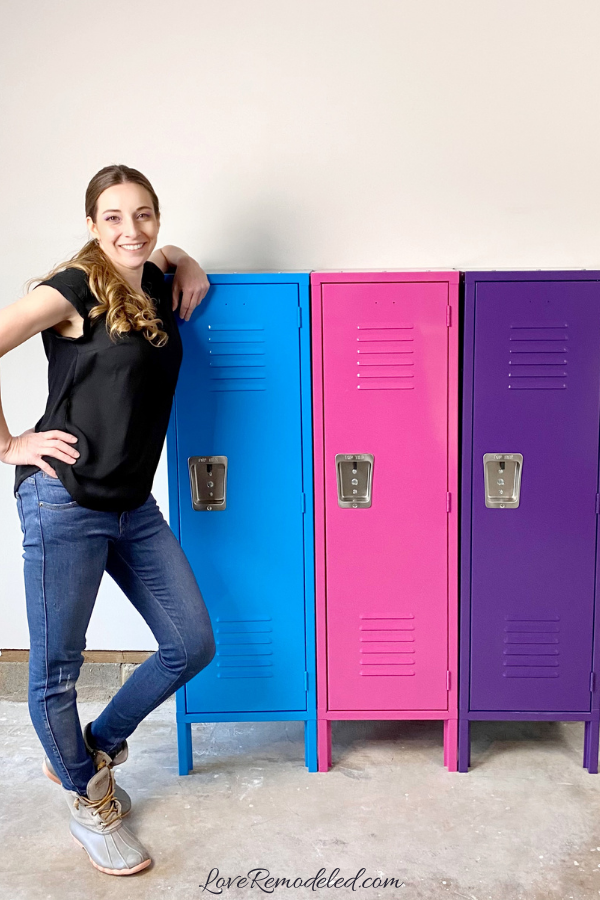 These little lockers come in 8 different colors and they are all just too cute!
Here is a little video on my new kids lockers!
I really needed something to help my children keep their school stuff organized. These kids' lockers have done the trick! Because they're so bright and appealing, my children are super excited to use them. They have made organization fun!
Pick up a set of lockers today!
Final Thoughts on Wire Shelving Units
Wire shelves are probably the easiest way to maximize the space you have. The easily customizable units come in multiple styles, and add-ons can be used to completely change how they look. In addition, they're priced really affordably.
If you need storage for your garage, pantry, kitchen, basement, laundry room, bedroom or anywhere else, you should definitely pick up a few of these easy-to-assemble, durable wire shelves from Shelving.com.
Oh, and be sure to check out the kids' lockers! They are a real game changer for getting your children organized and out the door quickly!