If you are wondering what the top paint colors for 2023 are going to be, you are not alone.
It is hard to say with any certainty what sort of paint colors will be popular in the future, but paint companies try to predict what will be trending in the following year.
They do this by selecting a specific paint color as their Color of the Year, or by curating palettes of coordinating paint colors that they think will be popular.
So, let's look at what paint colors are predicted to be trending in 2023.
This post may contain affiliate links. If you have any questions, please see my disclaimer page.
Sherwin Williams 2023 Color of the Year – Redend Point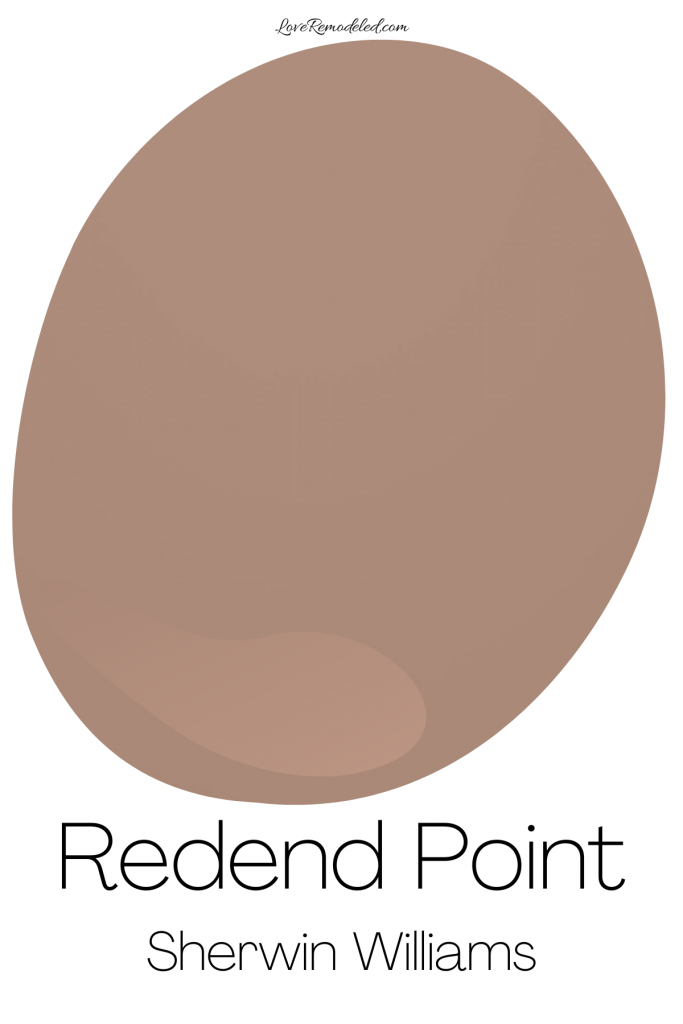 In 2023, Sherwin Williams is predicting that Redend Point is going to be a trending paint color.
Redend Point is a gorgeous blend of pink, brown, beige and gray tones.
Together, these tones combine to make an earthy, deep blush shade.
Redend Point has a warmth that draws you in, making the space feel cozy.
For a pink paint color, Redend Point is mature and sophisticated, and doesn't feel too cotton candy pink or juvenile.
With all the upheaval of the recent years, it seems designers are continuing to predict that people want warmth and comfort in their spaces.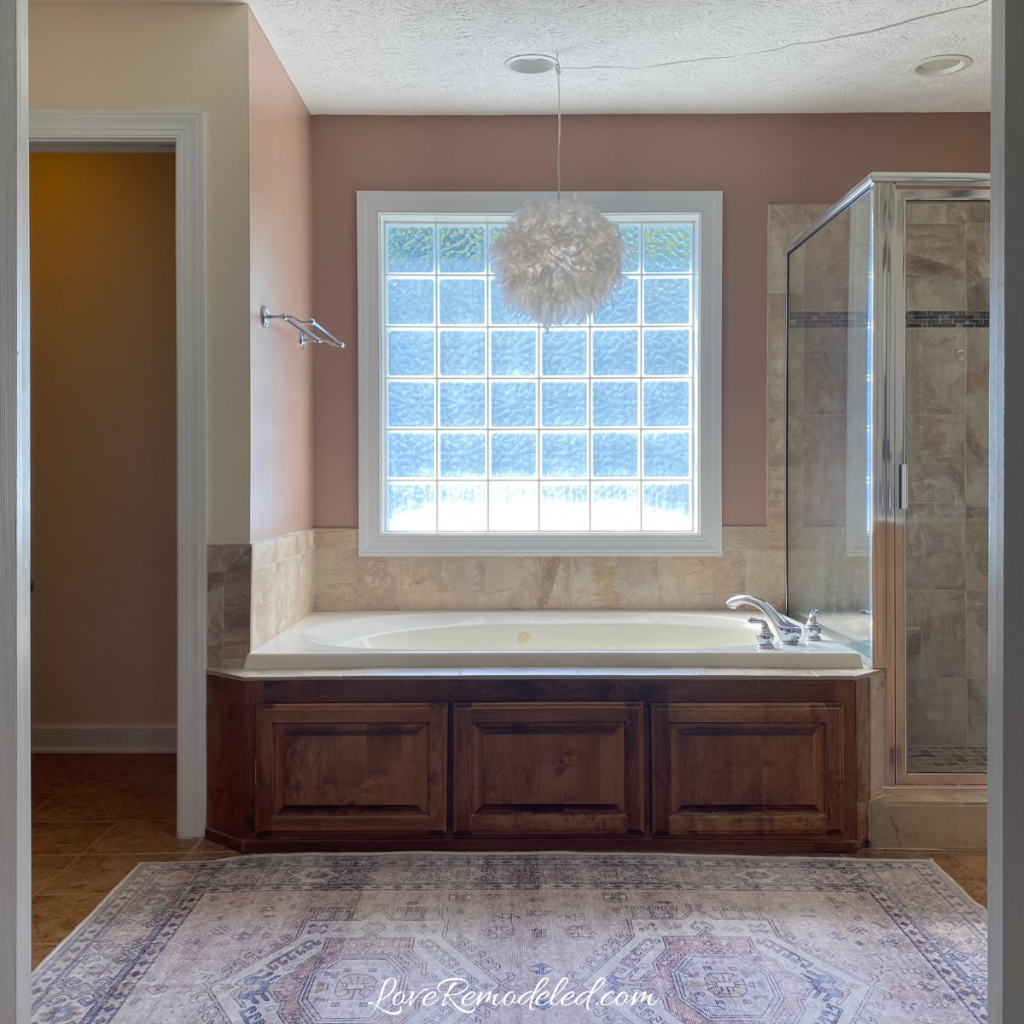 Benjamin Moore 2023 Color of the Year – Raspberry Blush
For 2023, Benjamin Moore chose Raspberry Blush for their Color of the Year.
Raspberry Blush is a bold coral paint color. Like Redend Point, this pink paint color is warm, but the similarities end there.
Raspberry Blush is a bright and energetic paint color that is daring and unapologetic. Truly, it is a shade that is best used as an accent.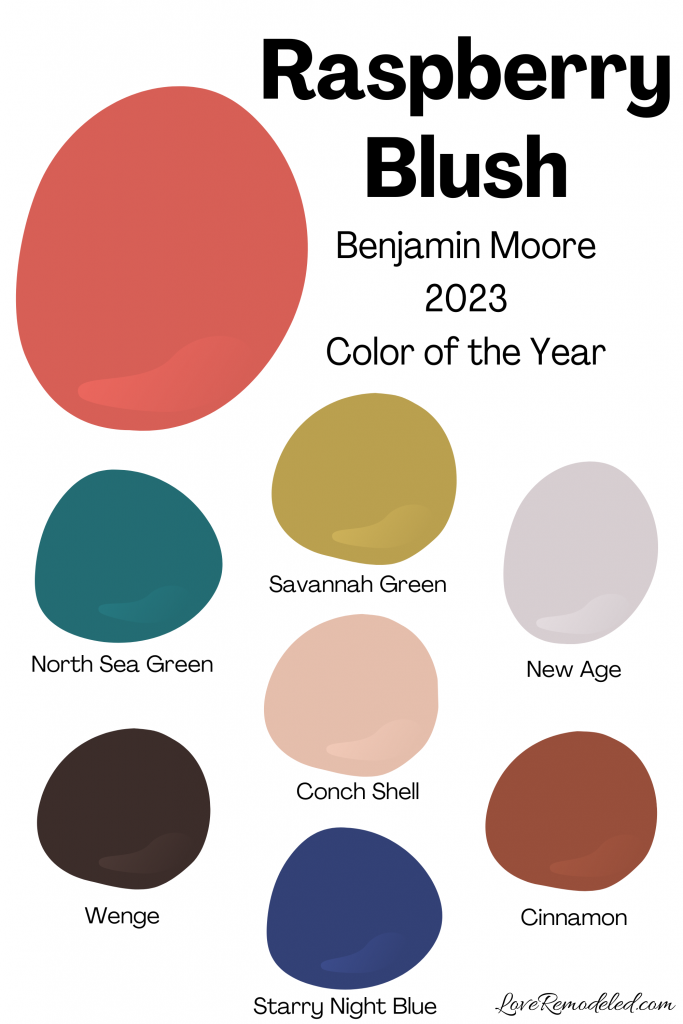 In addition to naming Raspberry Blush as their Color of the Year, Benjamin Moore also selected seven other paint colors to coordinate with it. They created a color palette that has something for everyone.
The colors include Savannah Green, North Sea Green, New Age, Conch Shell, Wenge, Starry Night Blue and Cinnamon.
Pantone 2023 Color of the Year – Viva Magenta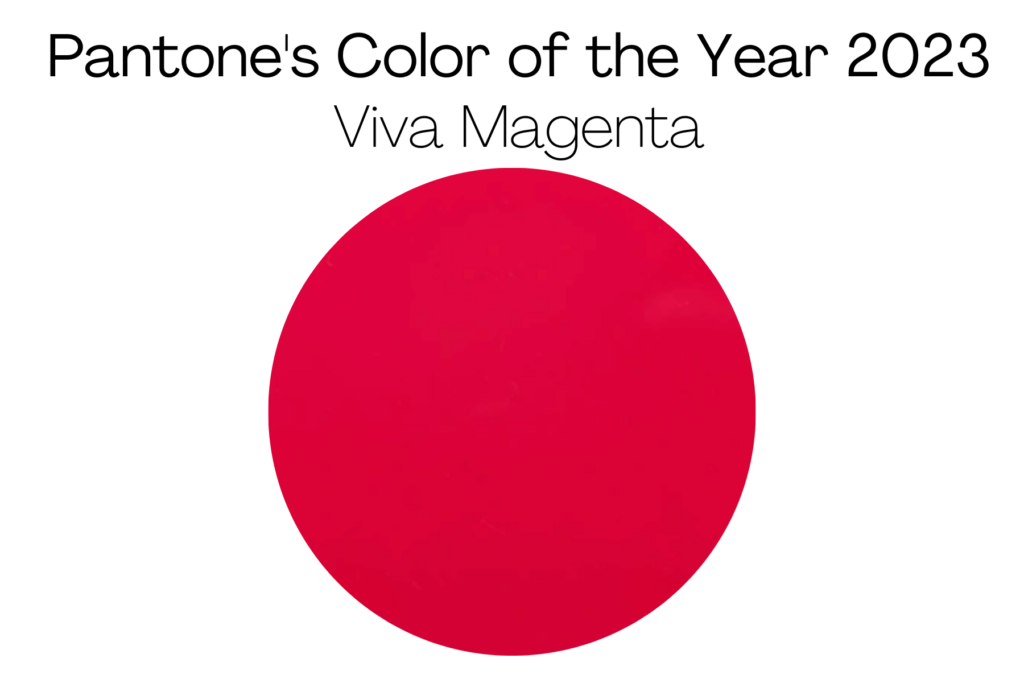 Pantone is not actually a paint company, but is instead a company that is a major player in choosing the colors that trend in both fashion and home design.
Typically, home design follows the design trends on the runway.
For this year's Color of the Year, Pantone chose Viva Magenta.
Viva Magenta is a vivid reddish pink that is very bold.
This striking color seems to indicate that Pantone is predicting bright shades for 2023.
Valspar 2023 Colors of the Year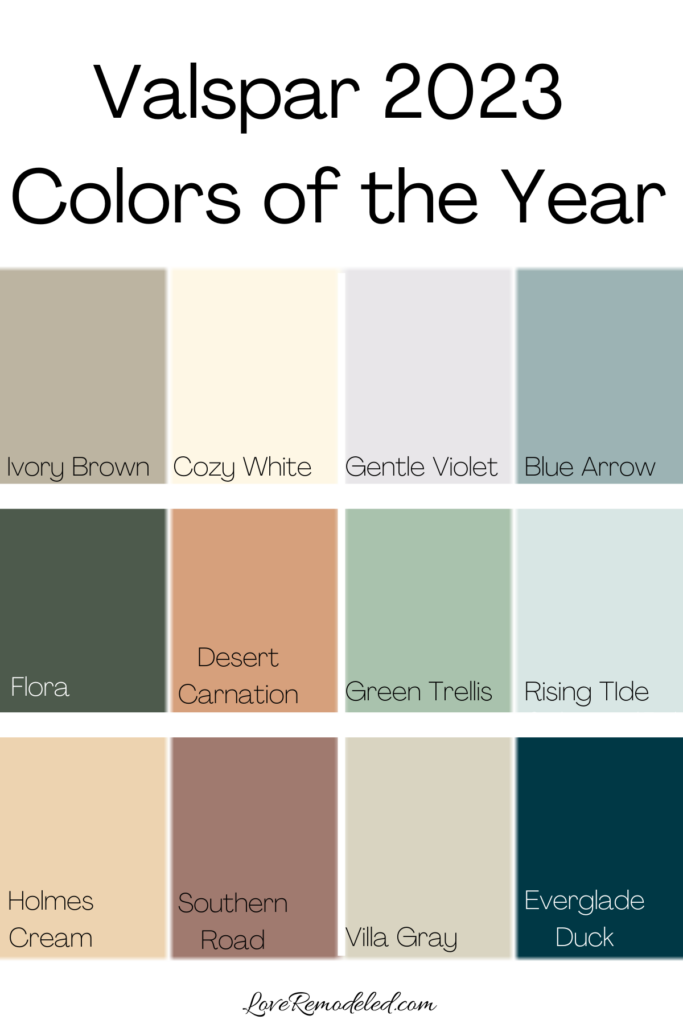 While Benjamin Moore and Sherwin Williams always choose a single color for their Color of the Year, Valspar always chooses a palette.
This year's color palette includes a mix of neutrals, earthy shades, and pastels. The colors work together or can be used in isolation.
Overall, the paint colors lean toward muted versions of whatever color they are – muted pinks, oranges, greens, blues and purples.
Perhaps Valspar is predicting that pastels are coming back in style for 2023.
Behr 2023 Colors of the Year
Behr's aim with this color palette is to "boost your overall wellbeing."
Specifically, Behr has bestowed the honor of Color of the Year for 2023 on Blank Canvas.
This warm off-white paint color is a perfect backdrop for whatever shades you want to pair with it. Neutral and versatile, Blank Canvas is just that.
Like Valspar, Behr also curates a palette of colors that work together or in isolation. All of the shades on the list coordinate with Blank Canvas.
Again like Valspar, the paint colors are all muted versions of each color. Each contains a bit of gray, making them mature and sophisticated colors.
The general trend is towards warm or earthy shades that feel calming.
Final Thoughts on Paint Color Predictions for 2023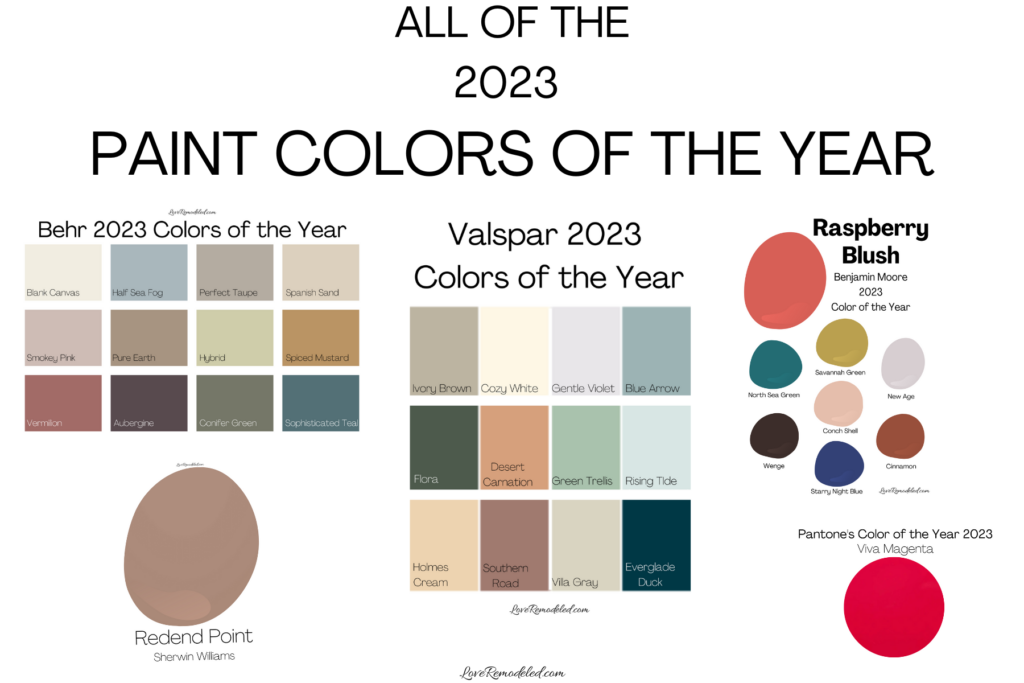 Overall, there is a bit of disparity among the paint companies' predictions.
Sherwin Williams, Valspar and Behr are predicting a move towards pastels and muted shades.
Even Benjamin Moore chose many pastels and muted colors for the coordinating colors for their main paint color choice.
But, Benjamin Moore and Pantone both predicted bold, striking pinks for 2023.
Time will tell what trend predictions catch on, and what paint colors end up being aspirational.
If previous Colors of the Year are any indicator, I would guess that we won't see too many people painting their walls any of these super daring shades.
But, soft neutrals will always be in style.
And sophisticated pastels are due to have their day again.
So my prediction is that we'll see a trend of pastels on people's walls in the coming years, and not so much Viva Magenta or Raspberry Blush.
What do you think?
Wondering How To Pick the Perfect Paint Color?
I have the best solution for you!
Samplize sells 9×14.75 stick-on paint sheets in almost every paint color.
These no-mess, peel and stick sheets are made from real paint, so they will show you exactly what the paint color will look like.
Simply place them on your walls next to your trim, furnishings or fixed elements, and easily see which paint color works best in your space and with your lighting.
Then, peel the sheet off your wall and reapply it somewhere else if you like. You can try several different paint colors with no mess, no fuss and no cleaning paint brushes.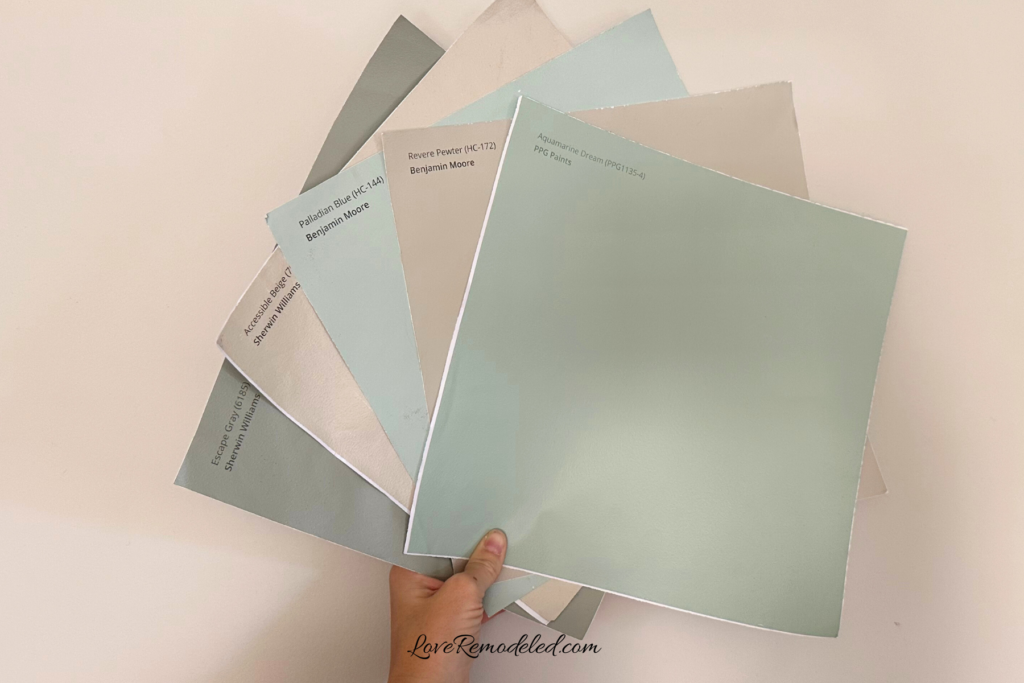 Oh, and you can have them in your home by tomorrow with OVERNIGHT shipping!
As a bonus, be sure to use the code LoveRemodeled10 at check out to get an extra 10% off! Samplize sheets are cheaper than a sample can of paint, and way less work.
They are the easiest (and fastest!) way to try a paint color in your home, with no hassle.
Have a question or want to show off your project? Join the discussion in Love Remodeled's Facebook group!
Want to see all your paint options in one convenient place? Click here to get everything you need to start painting, including Sherwin Williams and Benjamin Moore paint color decks!