Pink paint colors used to be reserved for a little girls' bedroom, but in recent years, they have become popular all over the home.
Pink paint colors are being used in living rooms, bathrooms, bedrooms and offices to give a room a classy, elevated look.
As a wall color, pink is a warm, delicate color that can evoke feelings of romance, hope and love.
Pink paint colors can range from a pale off-white with pink undertones, to a muted rose pink, to a bold fuschia pink.
If you are looking for a gorgeous shade of pink for your living room, bedroom, bathroom or more, take a look at some of my favorite pink paint colors.
This post may contain affiliate links. If you have any questions, please see my disclaimer page.
Frequently Asked Questions About Pink Paint Colors
Is pink a good wall color?
Pink is a charming and delightful wall paint color. While it was previously associated with femininity and romance, pink had a bit of revival of sorts in the recent years.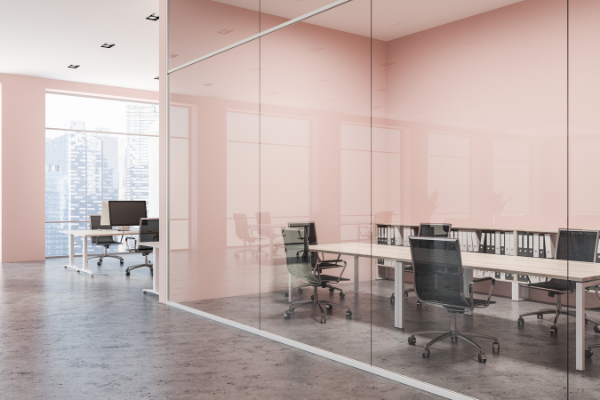 Now, pink paint denotes sophistication, elegance, merriment, warmth, and an elevated style.
Pink is hugely popular in men's and women's fashion, home decor, and more.
Pink is commonly used in modern farmhouse, traditional, and Boho style homes.
And, of course, pink will forever be the color of little girl's spaces.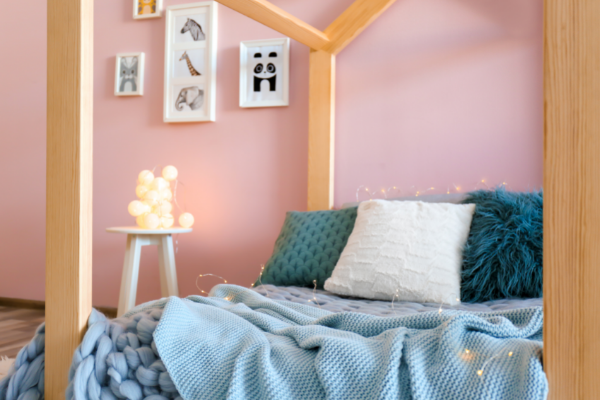 What colors go with pink paint?
Pink paint goes well with green, yellow, blue, gold, gray, orange, black and brown.
The perfect shade pairings are going to depend on the actual shade of pink that you choose.
For example, a rose pink goes well with a dark green.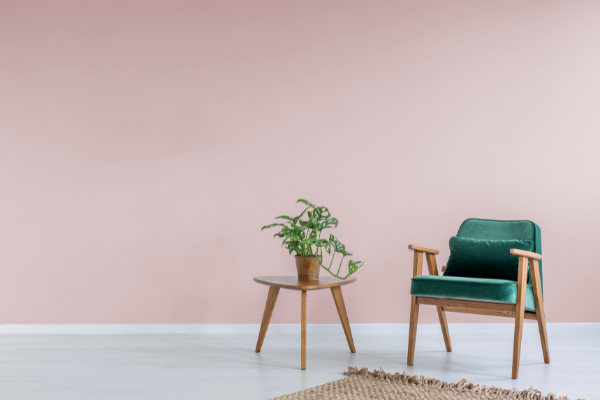 A bubblegum pink can work nicely with a deep navy.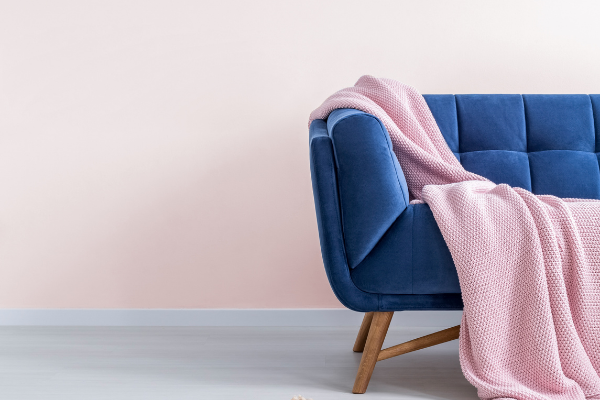 And a coral pink looks gorgeous with yellow and gray.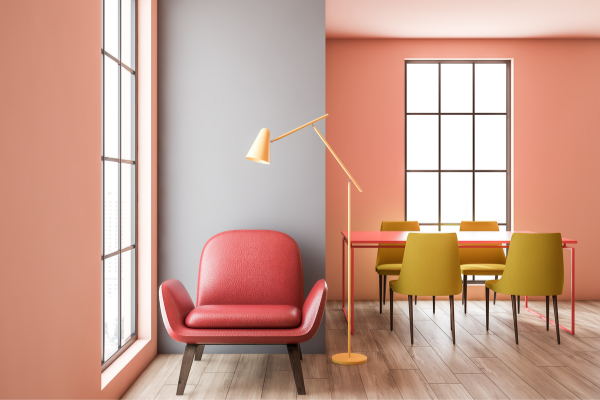 But almost all pinks will go with gold, black, gray, white, and off-white.
Without any further ado, let's talk about the best pink and blush paint colors for your wall.
The Best Pink and Blush Paint Colors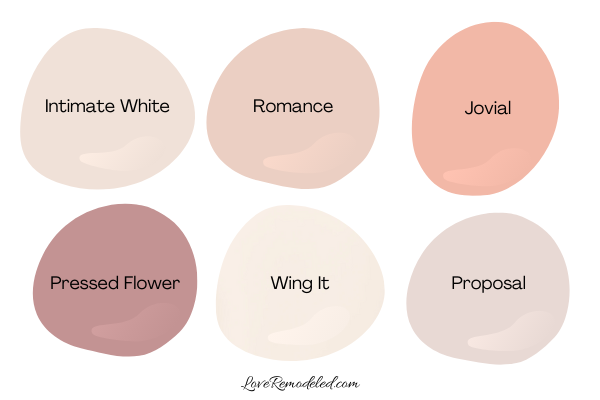 Benjamin Moore Proposal
The most popular Benjamin Moore pink is Proposal (AF-260).
Proposal is a light pink paint color. It has very soft pale, baby pink tones, and a hint of purple undertones.
Proposal is included in Benjamin Moore's top 75 paint colors.
Benjamin Moore Proposal is a good color for a bedroom, bathroom, living room, or dining room.
It is subtle and elegant, and almost works as a warm neutral.
That being said, it has a bit too much pink in it to actually be a neutral.
But, it is a very light and understated shade, which makes it a good choice for someone who wants a sophisticated pink paint color.
Sherwin Williams Romance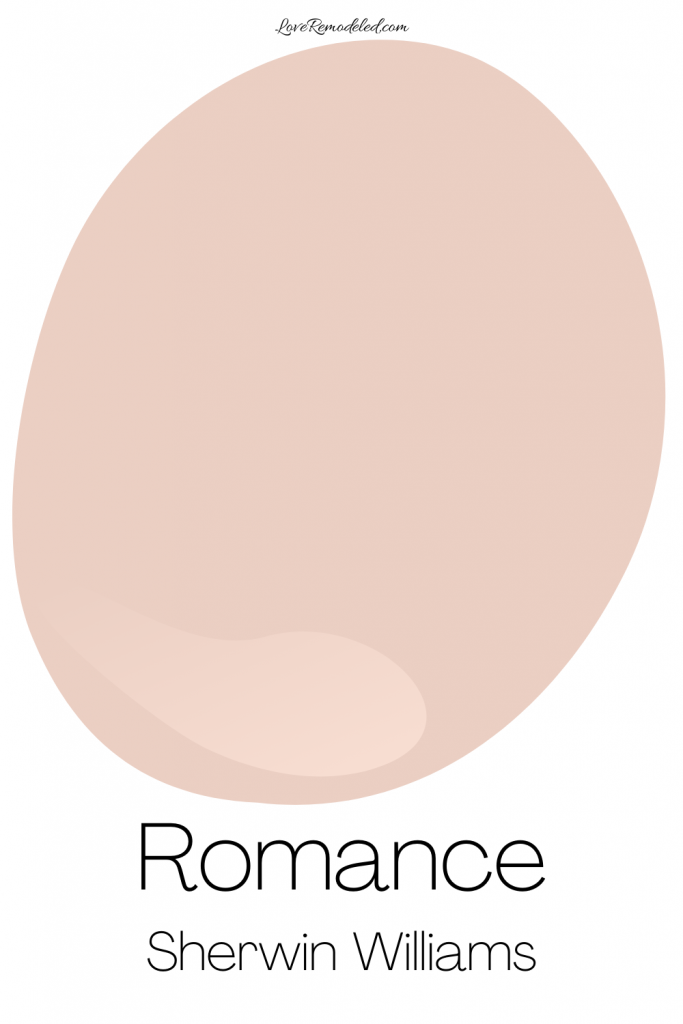 Sherwin Wiliams Romance is a blush colored paint shade.
Romance was HGTV Home's 2020 Color of the Year. It is a pink paint color that is reminiscent of the millennial pink shade that was and is so popular.
In fact, Sherwin Williams described Mellow Coral, the shade right under Romance on the paint strip, as their take on millennial pink.
In my opinion, Romance is Sherwin Williams best blush pink color because it contains a balance of pink, coral, and salmon color tones in it.
Romance is not terribly bright, but it is also not the most muted pink. It gives an elegant look in a room.
Click here for more information on Sherwin Williams Romance.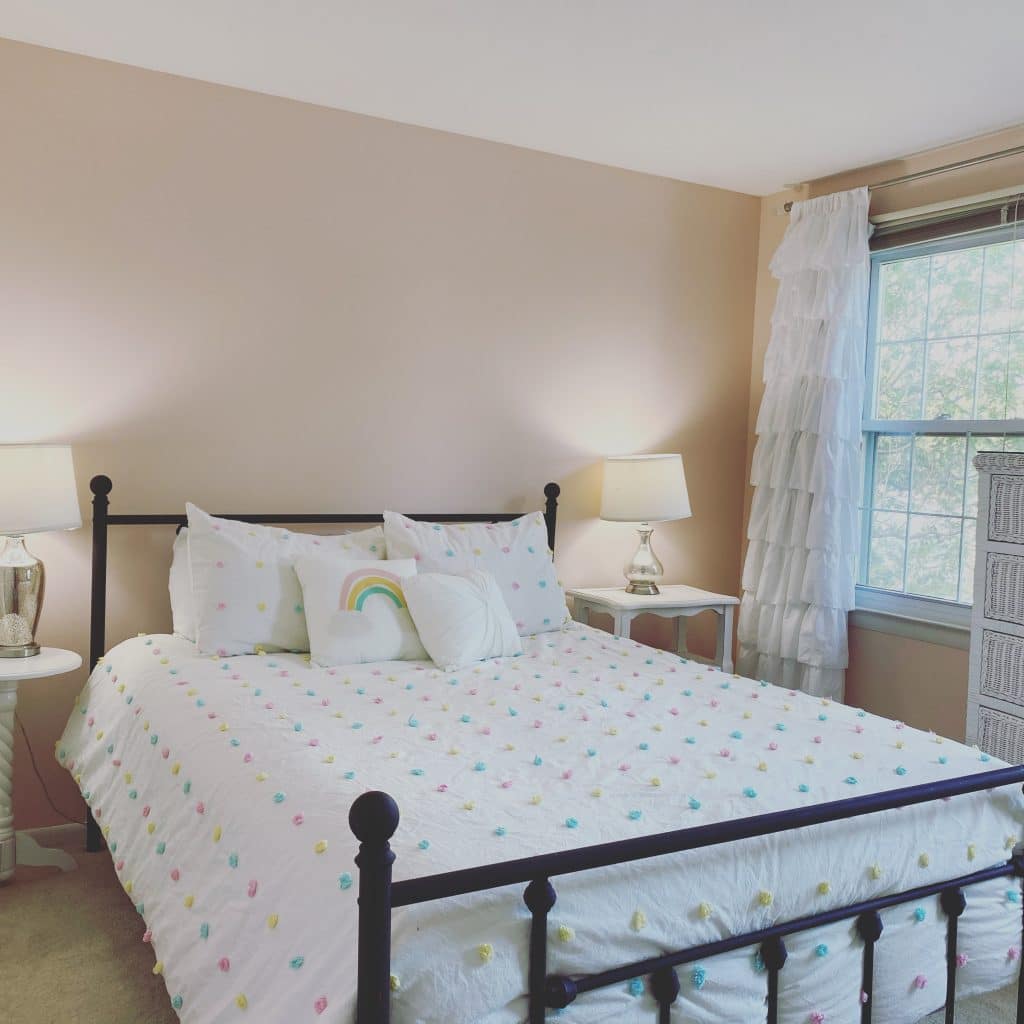 Sherwin Williams Pressed Flower
Sherwin Wiliams Pressed Flower is a rose pink paint color.
Pressed Flower is a medium depth shade that is definitely not going to be too light for your wall.
Instead, it will provide more of a deeper look without being terribly dark.
Pressed Flower reminds me of a Boho style pink paint color.
If you like a rose colored paint shade, but when something a little bit lighter, check out Sherwin Williams Innocence.
Clare Wing It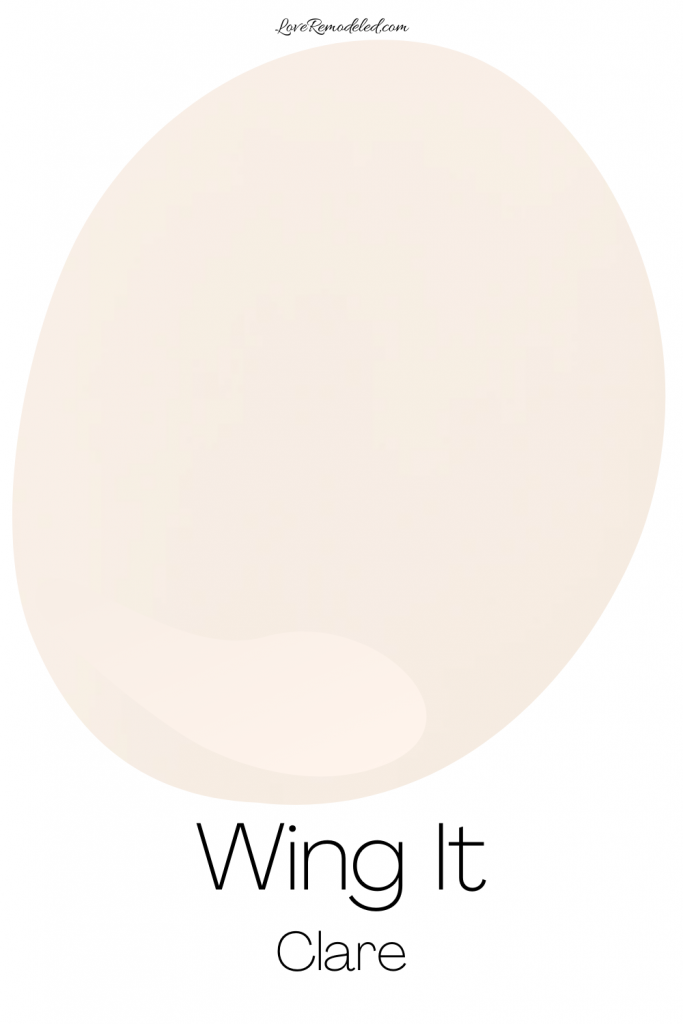 Wing It is a pale pink paint color by Clare.
Clare is an online paint store that delivers paint right to your door. Their shades are curated by a set of designers, so you have some assurance that they are a nice color.
Wing It is light and pale, and straddles the line between pink and peach. The color drop above makes it look very pale, however it actually has a bit more color to it than that.
To get a better idea of how it looks, check out Wing It in the room below.
Sherwin Williams Jovial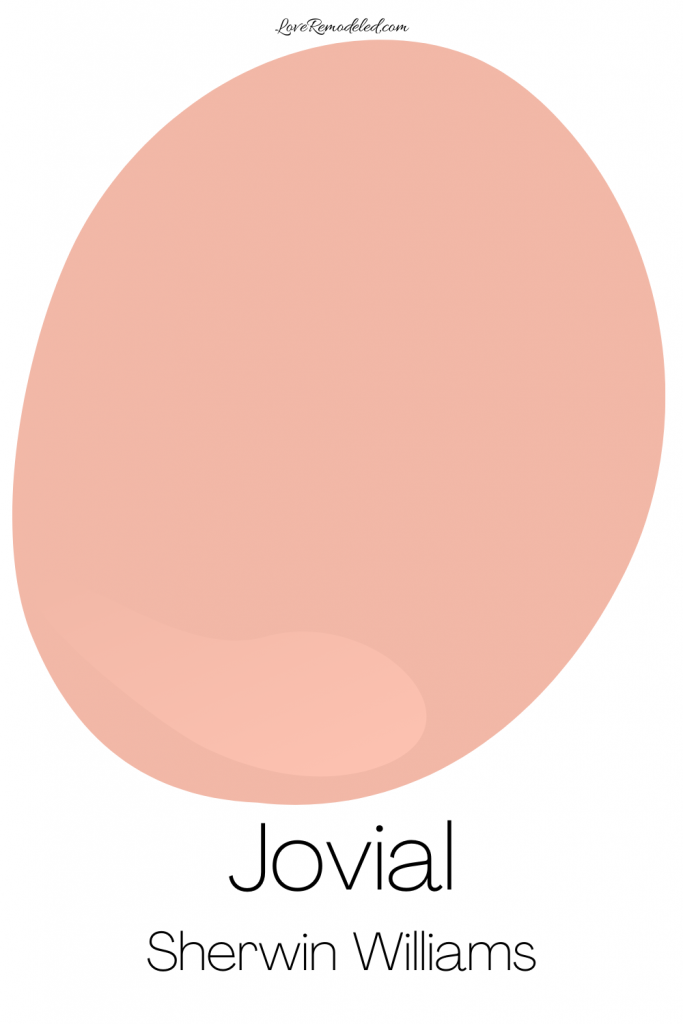 If you are looking for more of a bubblegum pink, Sherwin Williams Jovial is a good choice.
Jovial is an (almost) bright coral color. Along with its pink tones, it also has subtle orange undertones.
It is perfect for a little girls room.
Jovial is not a sophisticated, understated pink like Wing It or Proposal are. Instead, it is a pink for someone who wants a bold look.
It is a medium shade the packs a bit of a punch.
Sherwin Wiliams Intimate White
Intimate White is a very light pink paint color. It is included in Sherwin Williams whites and pastels collection.
It is the lightest pink on this round up, and could almost be considered an off-white.
Similar to Benjamin Moore Proposal, Intimate White is light and airy. But, where Proposal has soft purple undertones, Intimate White has more of a pure pink look.
Intimate White will give you that elegant, sophisticated pale pink look that works anywhere in the home.
Wondering how to pick the perfect paint color?
I have the best solution for you!
Samplize sells 9×14.75 stick-on paint sheets in almost every paint color.
These no-mess, peel and stick sheets are made from real paint, so they will show you exactly what the paint color will look like.
Simply place them on your walls next to your trim, furnishings or fixed elements, and easily see whether the paint colors work in your space and with your lighting. Then, peel the sheet right off your wall and reapply it somewhere else if you like!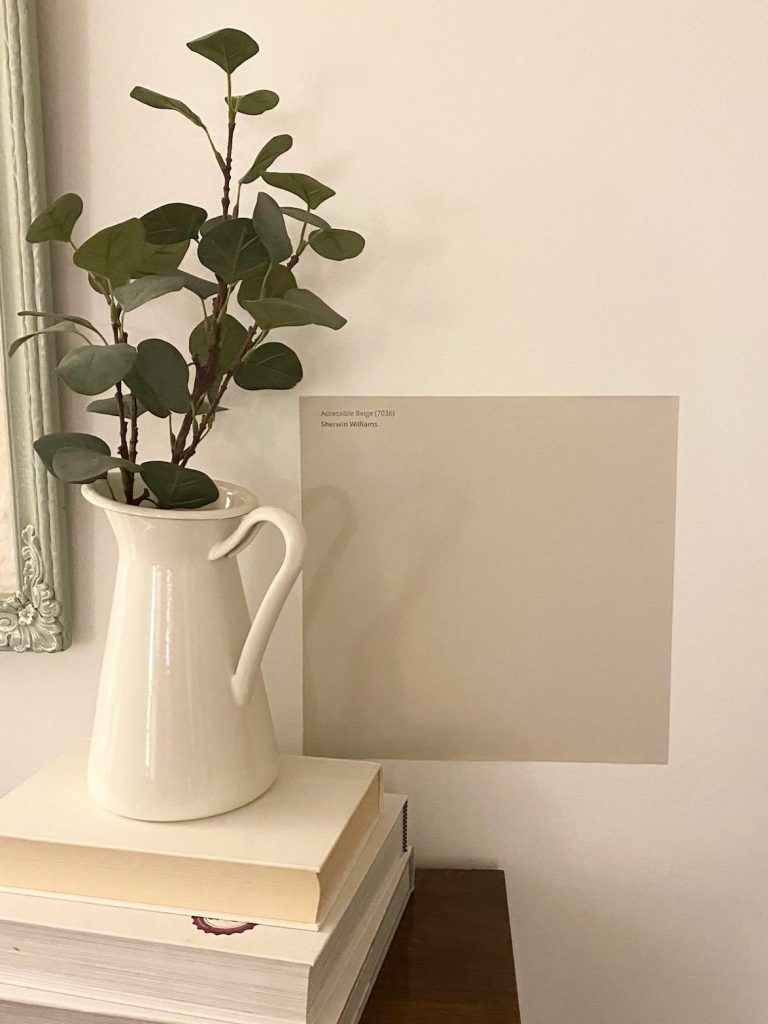 Oh, and you can have them in your home by tomorrow with OVERNIGHT shipping!
As a little tip, if you enter your email, you'll get $5 off your first order! Samplize sheets cheaper than a sample can of paint, and way less work!
Samplize sheets are truly the easiest (and fastest!) way to try a paint color in your home, with no mess.
Final Thoughts on Pink and Blush Paint Colors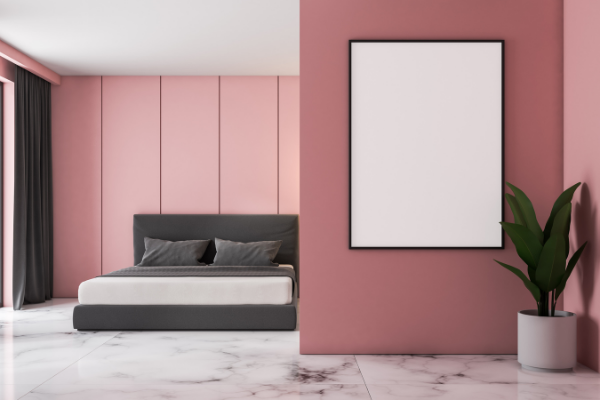 Pink paint colors are no longer just for a little girls' rooms. Pink and be used in the dining room, office, living room, bedroom, or bathroom.
Pink paint colors can get an elegant and sophisticated look, a fun or whimsical look, or a bold and tropical look.
If you want a paint color that is different from the norm, pink paint colors are definitely having a moment.
Want to see all your paint options in one convenient place? Click here to get everything you need to start painting, including Sherwin Williams and Benjamin Moore paint color decks!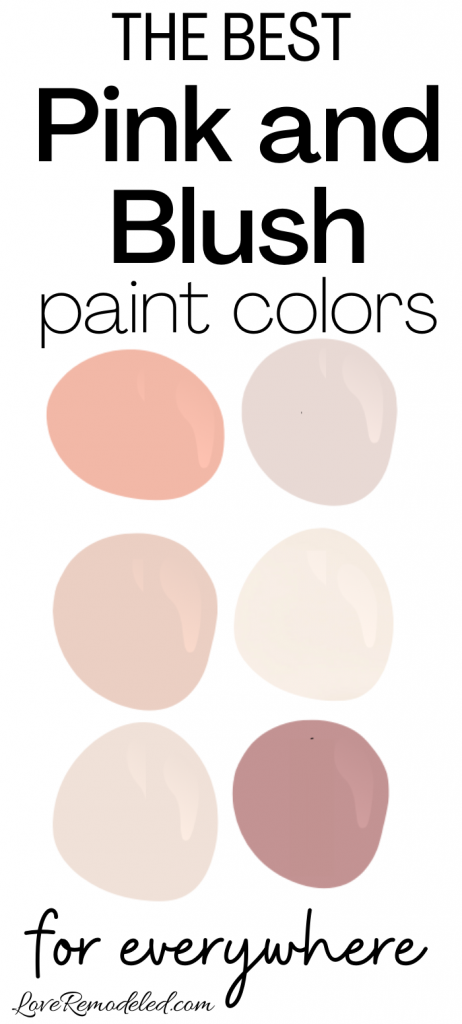 Have a question or want to show off your project? Join the discussion in Love Remodeled's Facebook group!