Can You Buy Paint Online?
Yes! Buying paint online is poised to be the new trend in home interior painting. Not only is it much more convenient than making a trip to the paint store, it also takes out a lot of the guesswork of choosing a color, paint type and sheen.
Many customers spend hours comparing swatches of color with just slight color differences, analyzing the chips in different lights, picking a type of paint, and figuring out which sheen will work best in their home.
The number of choices that come with choosing a paint for a home can be overwhelming to many people. Often, homeowners just want a paint that will go on their walls easily, has good coverage, and will be a neutral yet trendy color. No one wants to spend hours choosing a color, only to have it be lackluster on the walls.
This post may contain affiliate links. If you have any questions, please see my disclaimer page.
Clare Paint
Clare Paints has the solution to all of these problems.
Clare is a paint company that is owned by Nicole Gibbons, an interior designer who saw the need for an easier way to buy paint. She started the company in 2018 and it has been growing in popularity since.
Clare's model is to have a limited number of paint colors (around 50), but to only sell popular, highly curated colors.
For example, while you can choose from over 40 greige paint colors from Sherwin Williams, Clare has 5. For someone who loves color and wants to choose the exact shade and undertones in their greige paint color, Sherwin Williams is the better bet. But for the average home painter, choosing from 5 very popular and well scrutinized greige paint colors is good enough.
In addition to taking the guesswork out of selecting a color, the wall paint comes only in one sheen – Perfect Eggshell. This means that the paint will have a little shine to it once it dries, will still be scrubbable, and will be durable.
Click here to learn more about paint sheens.
How Much is a Gallon of Clare Paint?
A gallon of Clare wall or trim paint costs $54, while a gallon of ceiling paint or primer costs $42.
In comparison, I find that a gallon of my favorite paint from Sherwin Williams, SuperPaint, costs around $60. However, Sherwin Williams frequently has 30-40% off sales. If you happen to buy your paint during a sale, you can get it for around $36 or $42 a gallon. While Sherwin Williams has other less expensive paint options, I find SuperPaint to be the most similar quality of paint to Clare's wall paint.
So Clare paint costs less than a gallon of an equivalent paint from Sherwin Williams, but more than SuperPaint costs when it is on sale.
Can You Get Paint Delivered To Your Door?
Yes, you can!
I ordered from Clare on a Monday at 1:00pm. Their website boasts that most orders placed before 2:00pm ship that day, but I did not have high expectations because I was ordering during a peak shipping season.
My paint arrived on Thursday afternoon. So it only took about 72 hours for the paint to be shipped to me. It arrived perfectly boxed, with clips on the cans and the cans in bags for added safeguarding.
The box contained my paint, the three peel and stick swatches I had ordered to try out other colors, a painting guide, paint stirrers and a paint can opener.
If you have a paint brush, roller and tray, you're ready to start painting.
If you don't, you can order a painting kit from Clare that comes with a 2" Paint Brush, 9" Roller Frame, 9" Roller Cover, 9" Metal Tray, and 9" Tray Line for only $35. They also have less expensive painting kits or individual supplies that can be purchased and shipped alongside your paint order.
Shipping is free if you spend over $100, so if you purchase 2 cans of paint, you'll get free shipping.
Is Clare Paint Good?
Yes! I was super impressed by the quality of Clare paint.
It rolls onto the wall with great coverage. Two coats were plenty and we could have almost gotten away with only one coat.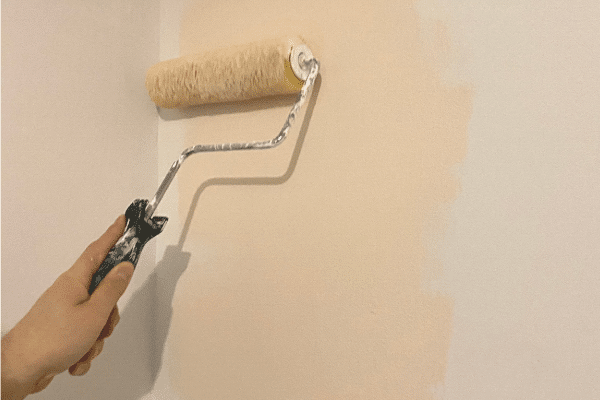 For the edging, I did two coats, but truth be told, it could use a third coat. It is common for edging to require more coats than rolling though, so this didn't bother me too much. The paint is thick, and acts just how a good quality paint should.
Clare Paint Colors
The website boasts that Clare paints include a "timeless palette of interior designer-curated paint color."
While Clare doesn't have every paint color you could ever want, it has pretty much all of the ones you need when painting interior walls. It has neutrals, including whites, beiges, grays and greiges, and at least two shades of all other major colors (greens, blues, pinks, reds, yellows, purple and blacks).
For my room, I chose Wing It, which is a gorgeous soft pinky peach. The color is the perfect shade, which is what I expect from such a highly curated list of colors. I will not though, the color is much darker than the color looks on the website. I'm not sure if this is true of all their colors, but if you look at Wing It on the website and then here in my photo, the color is pretty different.
If you're not sure what paint color you want for your home, Clare has a Color Genius quiz that you can take to find your perfect paint color. The automated quiz asks questions about your space, style, lighting, and more. From your answers, it produces recommendations for colors that would work well in your space.
Clare Color Genius – Take the quiz to find your perfect paint color!
What If I Want To Try Out A Color First?
As I mentioned above, Clare sells peel and stick paint swatches in all of their colors. This allows you to stick it up on your wall and determine whether you like the color or not.
This is similar to a peel and stick product sold by Samplize, which allows you to try all of your favorite Sherwin Williams or Benjamin Moore colors before you buy them.
Final Thoughts About Clare Paint
There are a lot of things I love about Clare Paint.
I can order from my home, I can get all of the supplies I need in the order, and it ships quickly.
In addition, I love that the paint has zero VOCs, and has great coverage.
Last, having a choice of paint colors that are curated by designers means that I don't have to decide between 30 shades of blue/green – Clare's designers have done that for me and selected the shade that works best for most people.
If you want a good paint delivered to your doorstep, and you don't want to have to choose from thousands of colors, Clare Paint is a great option for you!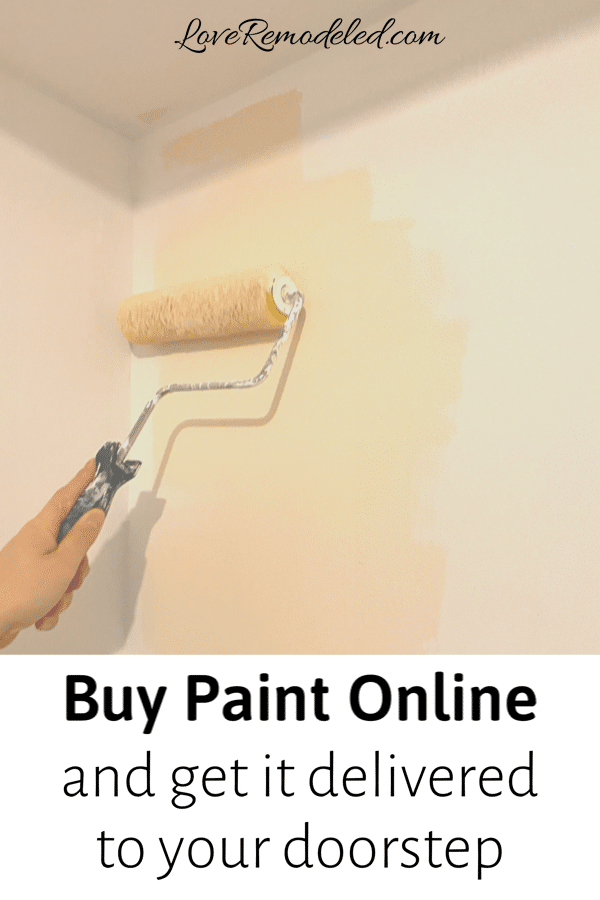 Clare Paint Review