Coastal Grandmother is a trending design style that actually isn't all that new.
It is the soft, effortlessly elegant look that is captured so perfectly by Nancy Meyers. Think of the homes in her blockbusters – Father of the Bride, The Holiday or Something Gotta Give.
These homes are the epitome of sophisticated yet unfussy interiors that make it feel like coming home for the holidays.
Coastal Grandmother is a timeless style that has always been in style.
But recently, we are seeing a lot of younger people adopt this style. Some muse that it is a result of a post-pandemic reality where we are craving comfort, balance and groundedness.
This design style reminds us of simpler times, when we could just relax on the couch while mom or grandma fixed a delicious meal.
In this ultimate guide to Coastal Grandmother, we'll discuss everything about how to get the look, including paint colors, wallpaper, rugs, light fixtures, furniture and decor.
So stay tuned for all the details you need to give your home the Coastal Grandmother design style.
This post may contain affiliate links. If you have any questions, please see my disclaimer page.
The History of Coastal Grandmother
Coastal Grandmother is a design style that is both classic and trendy. It is also being called "Coastal Grandmillenial" right now.
Coastal design is classically in style.
It is a soft aesthetic with lots of white, cream, and blues.
Incorporating natural elements such as jute, linen, rattan, capiz shells, and seagrass adds an earthy element that brings a casual, unfussy elegance to this style.
Adding in flowing curtains and vases of fresh flowers give the look the effortless detail that is so essential.
You can also bring in a luxe vibe with touches of gold or brushed nickel on mirrors and light fixtures.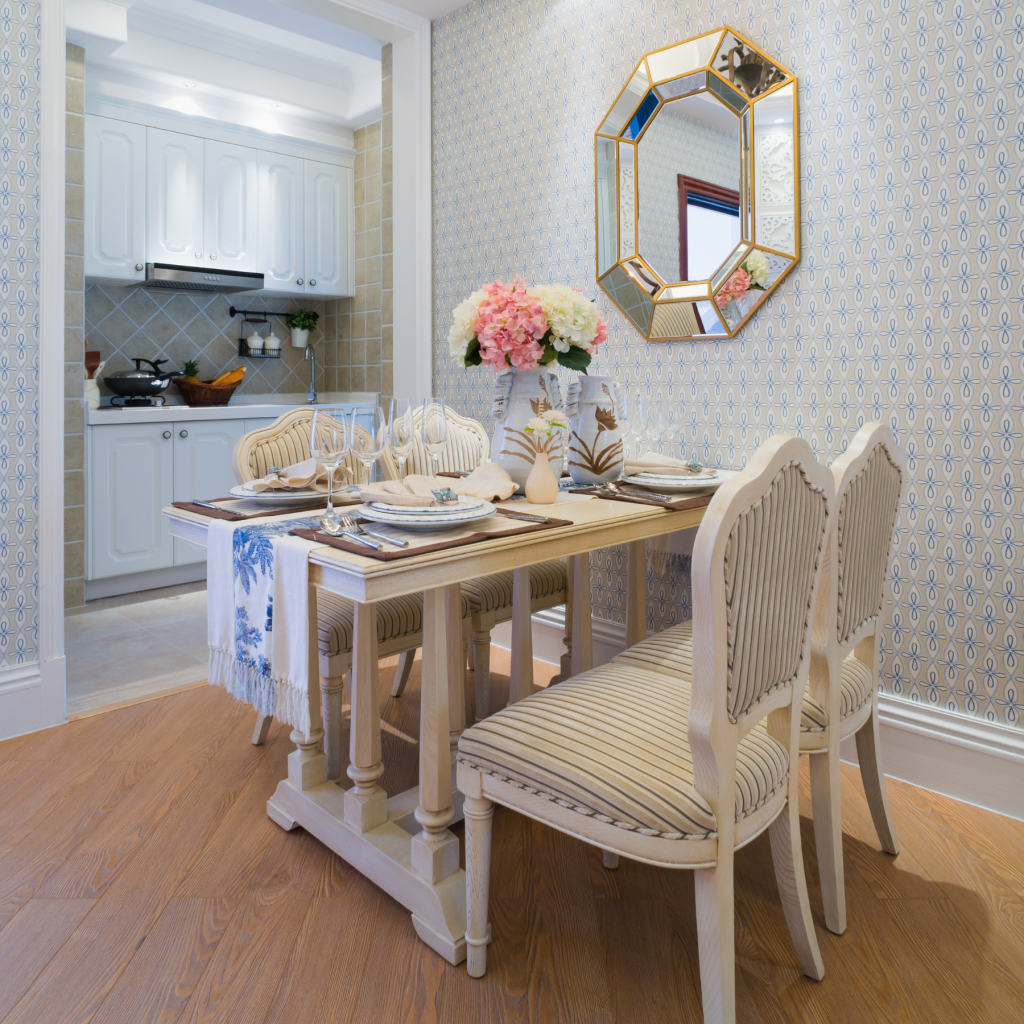 When you add the "grandmother" or "grandmillenial" aspect of Coastal Grandmother, it means allowing for a little more flexibility.
Floral wallpaper, wicker furniture, traditional heirloom pieces of decor and furniture, and pops of color round out the look for an aesthetic that blends the old with the new.
What Coastal Grandmother is Not
Coastal Grandmother design is not the same old beachy look that is popular in homes at the beach. You won't see a baskets of seashells, pictures of lighthouses, or wooden oars hanging on the wall.
Coastal Grandmother is also not nautical. The nautical look is anchors, black metals, and excessive navy. While navy blue has its place in the Coastal Grandmother style, a truly nautical interior is not the same thing.
And last, Coastal Grandmother is not kitschy. Don't go pulling out all of your grandmother's knicknacks and cluttering your shelves with them. Choose a few that have meaning, and decorate intentionally with them.
Alright, so now that we know what Coastal Grandmother is not, let's talk about specific ways to get the Coastal Grandmillenial look.
Coastal Grandmother Paint Colors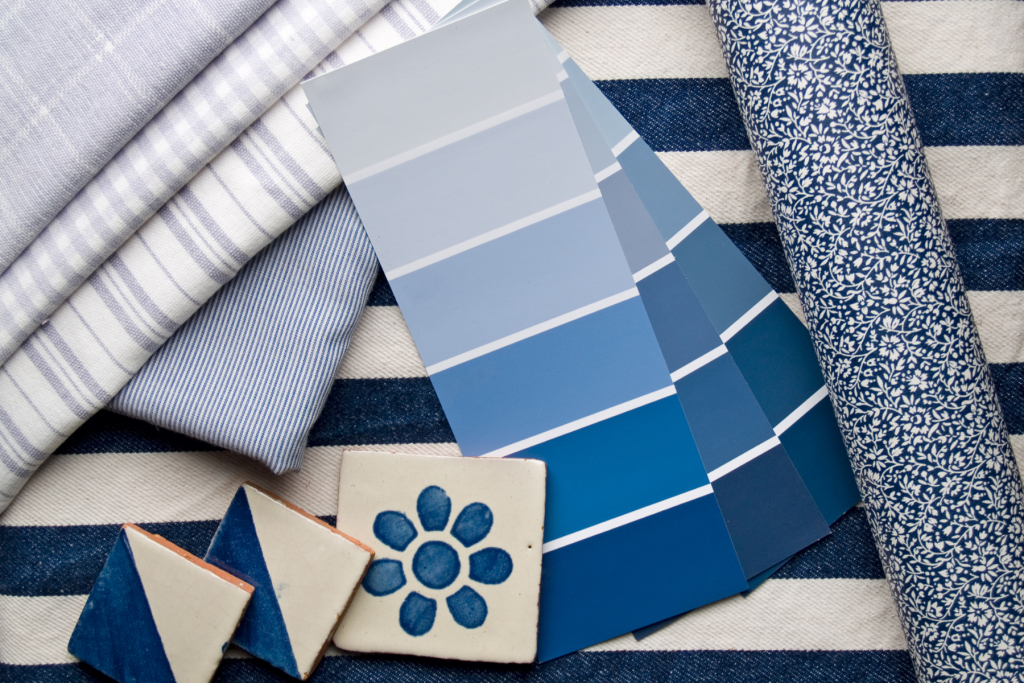 To start, decide on a color palette. For a classic Coastal Grandmother look, you'll want to go with white or off-white walls.
Some of my favorite white paint colors are Pure White or Alabaster. These shades aren't stark like some white paint shades can be, but instead have a bit of softness to them.
Sherwin Williams Pure White is going to be the lightest, brightest white we discuss here.
It is a white paint color that has a bit of softness to it from a gray and yellow undertone. Don't be fooled though, this color will look white on your walls, but not harsh or cool.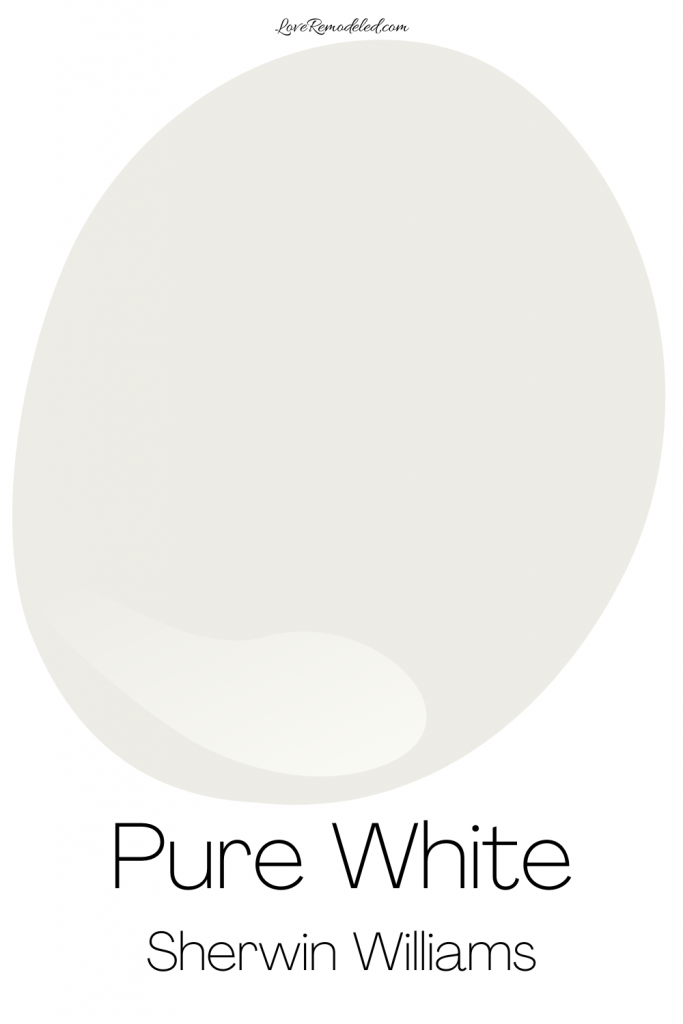 Sherwin Williams Alabaster may be the perfect white paint color for a Coastal Grandmother look.
Alabaster also has gray and yellow undertones, but is a bit softer than Pure White. It hints towards being a creamy white, but can look like a true white if it is the lightest white element in the room.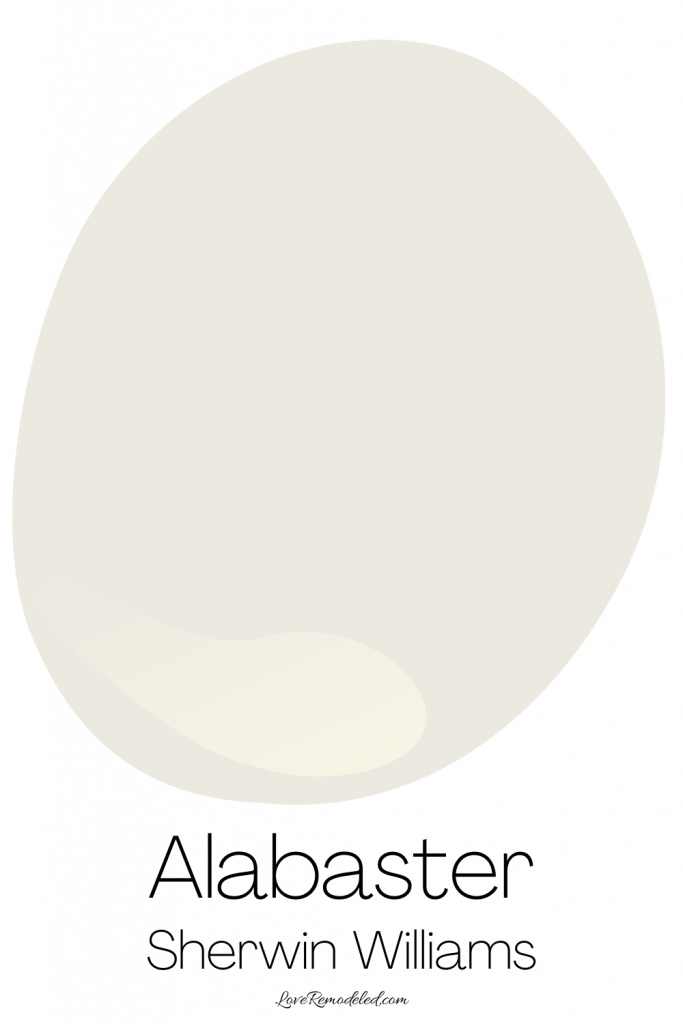 If you like a bit more color on your walls, consider an off-white like Shoji White or Balboa Mist.
Sherwin Williams Shoji White is an off-white shade that is reminiscent of beige, but doesn't have so much yellow in it that it reminds us of that yucky beige that used to be so popular.
Shoji White also has a bit of gray in it, giving it a more mature, refined look.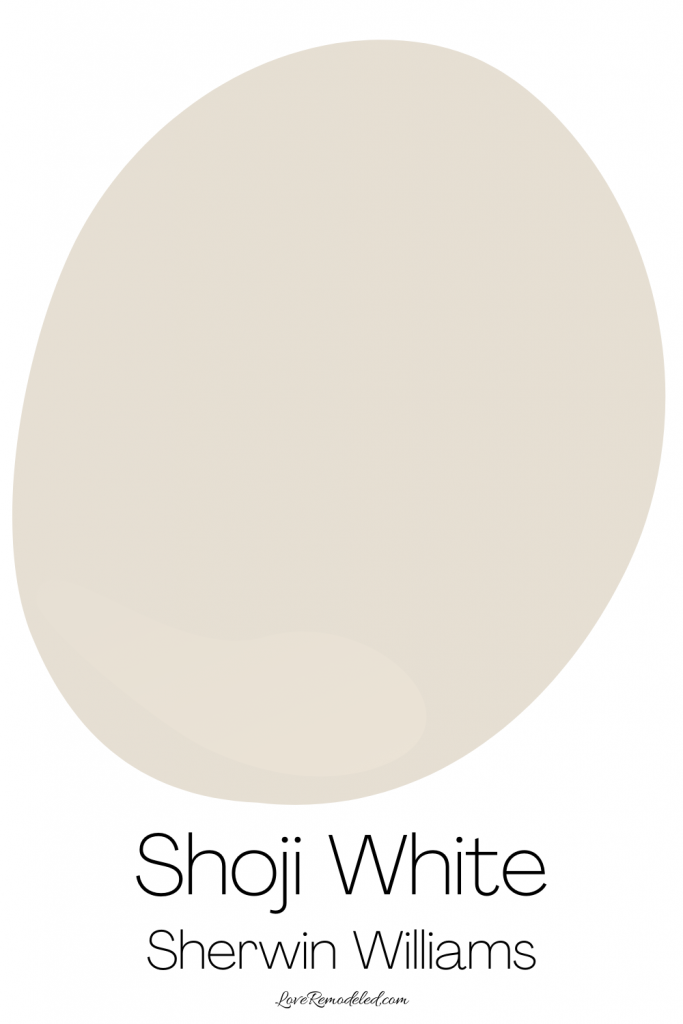 Benjamin Moore Balboa Mist is a similar take on an off-white, but with different undertones.
While Shoji White blends beige and gray with a yellow undertone, Balboa Mist blends beige and gray with a purple undertone. This means it is still a warm paint color, but it looks a bit more energetic than Shoji White.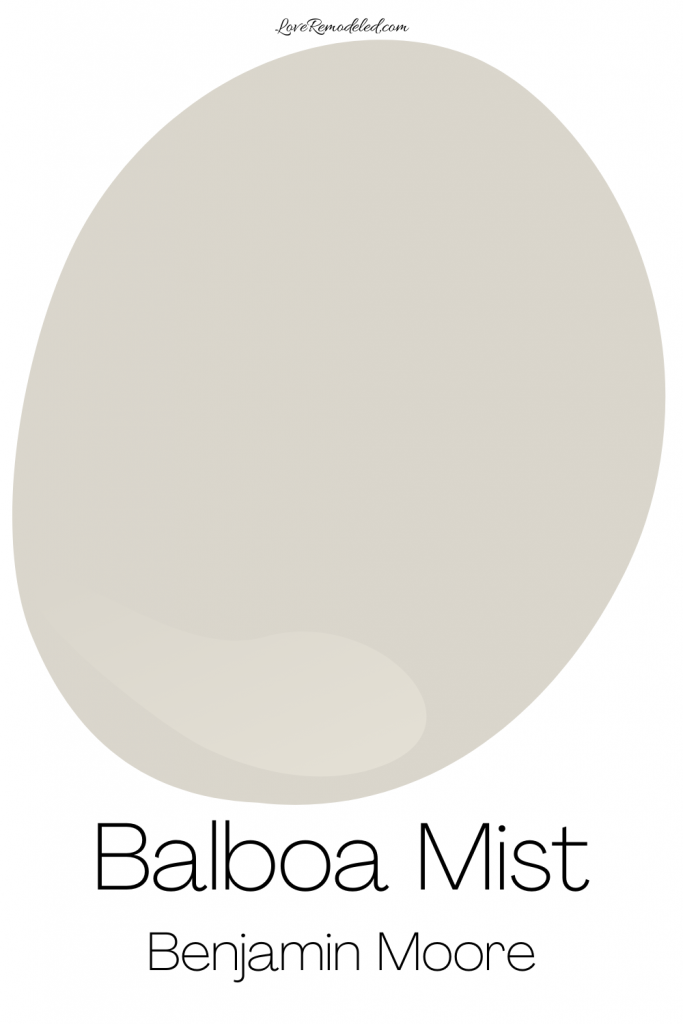 And if you really want color on your walls, consider a shade such as Silver Strand.
Sherwin Williams Silver Strand is a mature, refined blue-green paint color with a lot of gray in it.
It exudes that effortless elegance that Coastal Grandmother is famous for, while still having a bit of pop.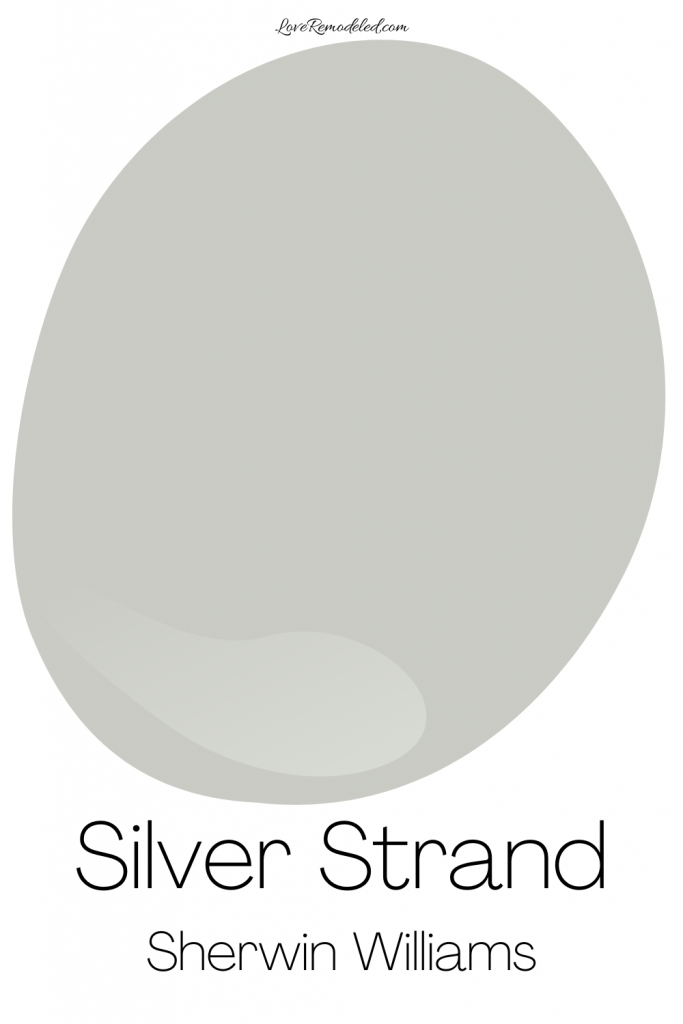 If you're thinking about painting your walls, be sure to pick up samples before you start. My favorite way to sample paint colors in my home is with Samplize. Samplize swatches are peel-and-stick sheets made with real paint to show you exactly how a paint color will look in your home.
Since they are peel-and-stick, you can try them out in different areas of your home to see how each paint color will work with the different lighting, or with your furniture and fixed elements. Pick up Samplize squares here (and get $5 off your first order!).
Coastal Grandmother Wallpaper
In addition to painting your walls with a soft shade white or off-white, you can also incorporate wallpaper to get the Coastal Grandmillenial look.
Whether you choose to go with just an accent wall of wallpaper or to wallpaper your entire home, depends on your preference. Either will work with the Coastal Grandmother design, as long as the wallpaper isn't too overwhelming.
For the most part, Coastal Grandmother wallpaper is going to have a lot of blue white and cream.
If you want to get really colorful, you can absolutely add in pops of pink, yellow, and green. But, the primary colors are going to be your whites and blues.
Here are some gorgeous wallpapers to get the Coastal Grandmother look:

Coastal Grandmother Rugs
Like the rest of this aesthetic, Coastal Grandmother rugs are going to be soft calming shades. Think whites, creams, blues, and natural elements, such as jute.
Here are some of my favorite rugs to get the Coastal Grandmother trend.

Coastal Grandmother Light Fixtures
If you really want to embrace this design style, you're probably going to need to swap out a few light fixtures.
Coastal Grandmother light fixtures tend to have softer finishes. Metals such as white, brushed bronze, brush nickel, or even a soft black are commonly used.
With Coastal Grandmillenial, you're not limited to only metal light fixtures though. You could also add in rattan pendants, or a more glamorous option like Capiz shell light fixtures.
Here are some gorgeous Coastal Grandmother light fixtures to get started.

Still looking for inspiration? Check out this post dedicated to Coastal Grandmother light fixtures.
Coastal Grandmother Furniture
I don't know about you, but I'm starting to get tired of the clean lines of modern and mid-century modern style furniture.
Being a child of the 80s, I can't help but feel nostalgic about traditional style furniture, with all of its details.
Coastal Grandmother furniture can mean picking up new pieces from a store like Serena and Lily, or even Target.
But, it could also mean shopping your parent's basement, or the local antique shop. Ideally, it means a mix of both.
It's important to distinguish that Coastal Grandmother antique pieces are not quite the same as the farmhouse antiquing that used to be so popular.
Sure, Coastal Grandmother furniture may show its age, but you don't need to go about distressing every piece of white furniture you have.
Instead, focus on curating timeless, traditional pieces that are functional and beautiful.
So what are the must-have pieces for a Coastal Grandmother look? White slip-covered couches, blue and white striped ottomans, rattan chairs, and mixed wood pieces.
If you're in the market for new furniture, check out these gorgeous Coastal Grandmillenial finds. They'll partner beautifully with pieces you already have.
Coastal Grandmother Living Room Seating

Coastal Grandmother Coffee Tables and Ottomans

Coastal Grandmother Dining Room and Kitchen

Coastal Grandmother Misc. Furniture

Coastal Grandmother Outdoor Furniture

Coastal Grandmother Decor
I've already told you what Coastal Grandmillennial decor is not, so what is it?
Coastal Grandmother decor is a blend of both the old and the new, reflective of the style itself.
Coastal Grandmother style definitely means that you can pull out some of those nostalgic pieces that you tucked away when modern and minimalistic was all the rage.
Specifically, white china with navy blue such as chinoiserie, light blue vases with fresh flowers, linen curtains that flow in the breeze, lots of throw pillows, softly draped nubby blankets, white books, rattan baskets, and mirrors to bounce around natural light.
Here are some ideas for Coastal Grandmillenial decor:

Final Thoughts on Coastal Grandmillenial, or Coastal Grandmother, Style
I don't know about you, but Coastal Grandmother is the design style that I have been craving. I'm over the worn look of the farmhouse trend and I never really loved the uber clean look of the mid-century modern trend.
But this?
This is the elegant yet comfortable look of a house that is lived in well. Spaces that are perfectly curated to include those family heirlooms that your parents are trying to pass on, cozy textiles that you want to snuggle up into, a hint of luxe, and a lot of calming blues and whites.
The Coastal Grandmother style feels like home to me.