Recently, I updated the powder room in my home to give it a more modern look.
After removing all the wallpaper, painting an accent wall, and replacing the vanity, I knew I needed to add some finishing touches by adding some boho style decor.
Triangle Shelf
I looked through pictures of boho decor and found a simple triangle shelf that would look perfect in the powder room. It was made from a single board and a rope.
And I thought, "I could DIY that hanging shelf in a few minutes."
So I did!
This post may contain affiliate links. If you have any questions, please see my disclaimer page.
Here is how I made a modern style triangle shelf using a board and a rope.
Step 1 – Staining the Board.
I happened to have a board in my garage that I had previously used as a shelf with corbels.
It is a simple pine board, that I purchased at my local home improvement store. I wiped it with a preconditioner to ensure the stain adhered evenly. Then, I stained with two coats of Minwax Special Dark stain.
I didn't put a top coat on this shelf, because it was only going to see light use and I wanted it to look more like raw wood.
If your shelf will get wet at all, make sure you apply a top coat to the board.
Step 2 – Drilling the Holes.
After the staining was complete, I used a piece of tape as a guide for where to drill the holes.
To drill the holes, I used my DeWalt drill and a drill bit that was slightly thicker than the thickness of the rope I planned to use.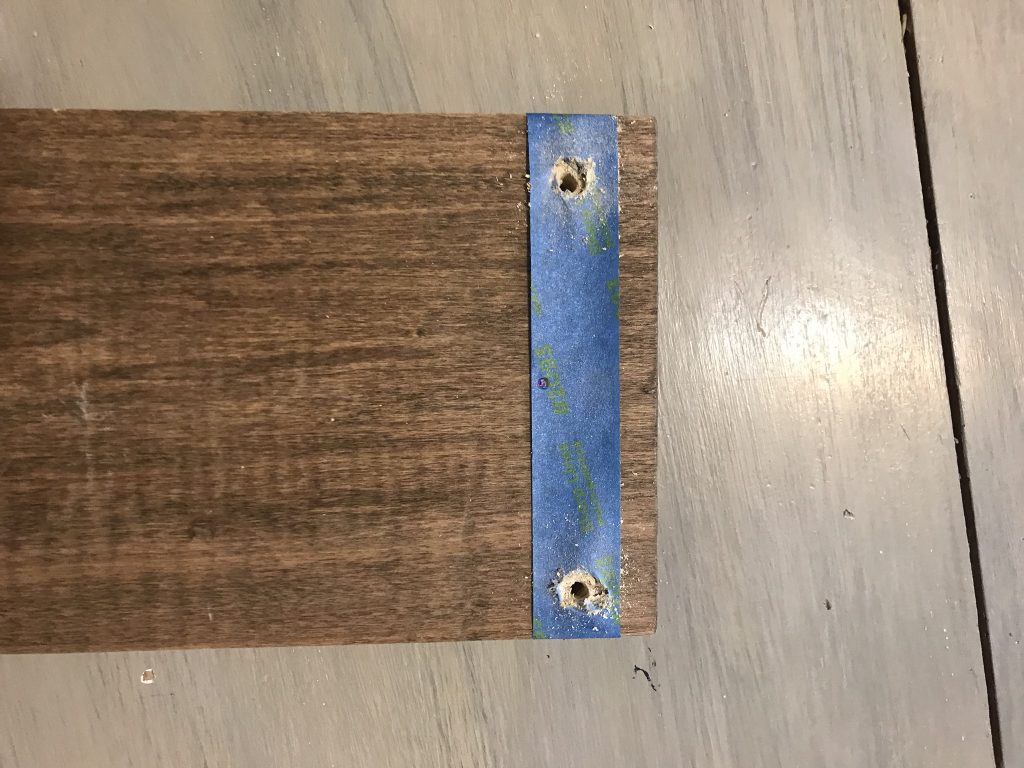 When I finished drilling one side, I took the tape guide off and placed it on the other side in the same spot so that the holes were all even.
Step 3 – Stringing the Rope.
I happened to have this jute string lying around, which was perfect! I put it down though a hole on one side, then up the other hole on that same side. After I pulled a lot of string through, I put it down through a hole on the opposite side of the board, and again back up through the other hole on that side.
Once I got the length of the strings how I wanted it, I got the string and tied the two ends together.
Here is a picture to show you what I mean.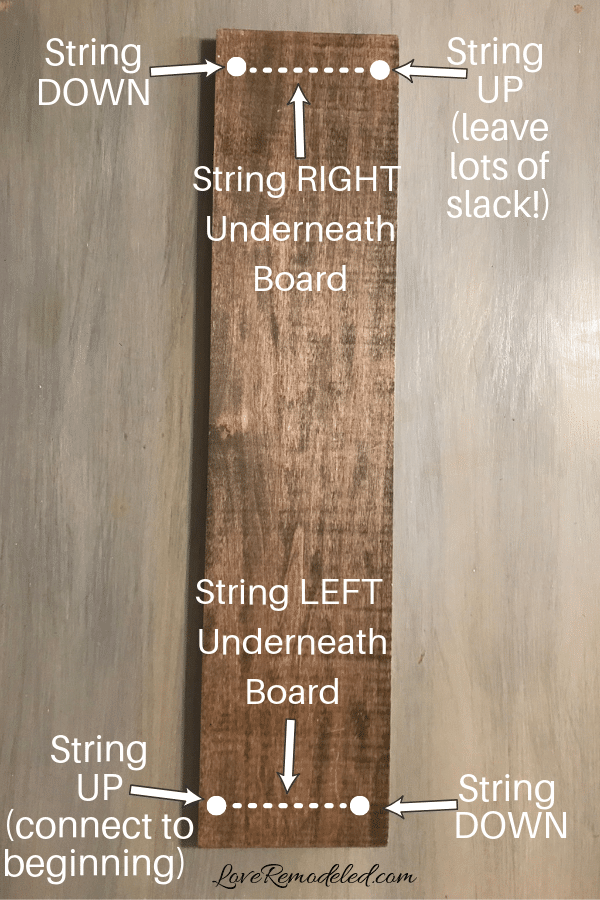 Step 4 – Hanging the Shelf.
To hang the shelf, I put a nail in the wall and put the two strings on it. Thats it!
When I adjusted the strings, I was able to make it sit perfectly level.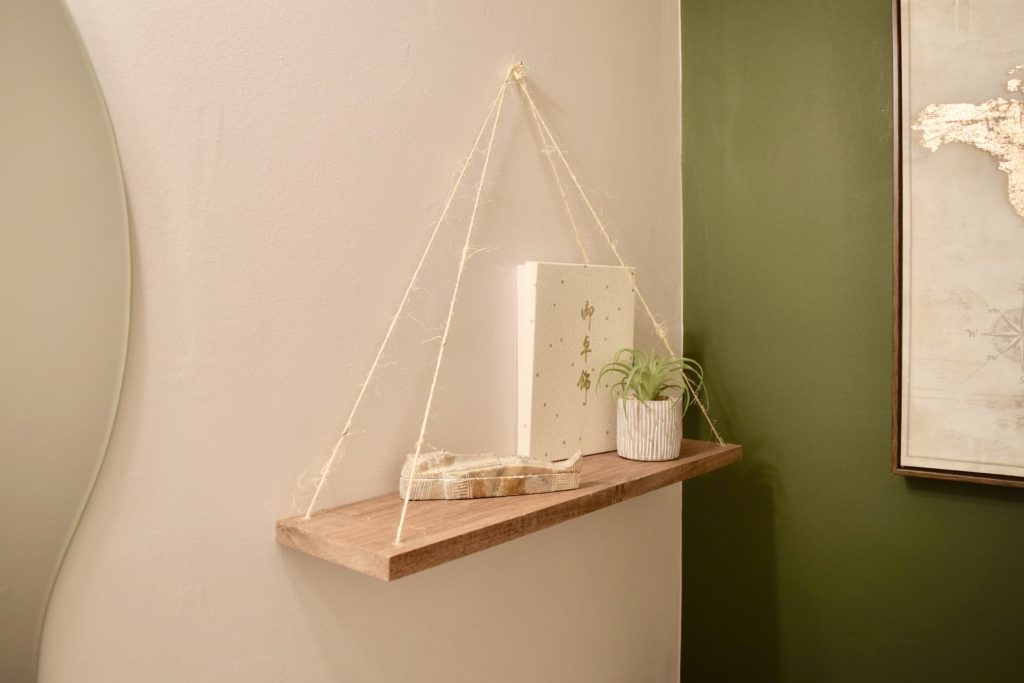 Before I hung it, I was afraid that I would need more support and would have to use a bracket to affix it to the wall. It actually hangs perfectly though, and is really steady. Despite being told not to, my son has repeatedly gotten the fake succulent off of the shelf and watered it – without moving the shelf at all. So it must be pretty secure.
This shelf cost me, literally, nothing to make, and should only cost you a few bucks if you have to buy the materials. It is a perfect accent item for your living room, bathroom, study, or bedroom.
If you are wondering what sort of decor items should go on top, check out this post on modern boho design. It'll explain some of the design elements of the trend.
And, to get you started, pick up one of these amazing succulents!
Be sure to share how to make a triangle shelf with your friends!