Sherwin Williams has announced their 2023 Color of the Year – SW 9081 Redend Point.
Redend Point is a warm and cozy paint color that feels earthy and comfortable. Sherwin Williams describes it as minimal, versatile and inviting.
If you're interested in an on-trend paint color with a bit of intrigue, keep reading for all the details on Sherwin Williams Redend Point.
This post may contain affiliate links. If you have any questions, please see my disclaimer page.
What Color is Redend Point?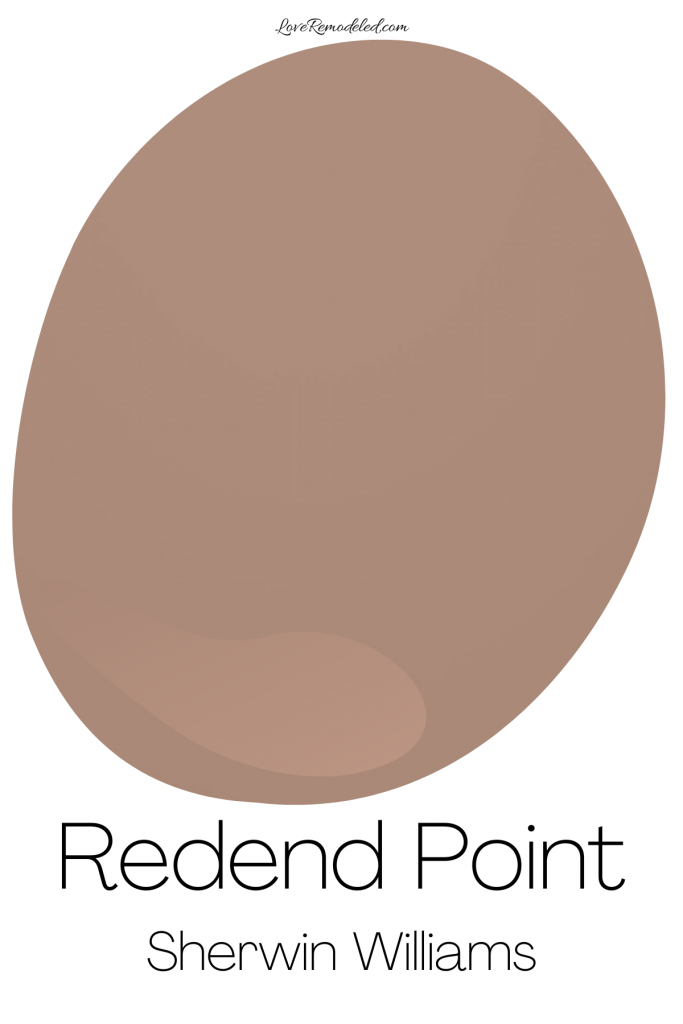 Redend Point is a little bit hard to define in terms of what color it truly is. Is it a dark blush? A muted terracotta? A pinkish clay shade?
Well, to help figure that out, let's discuss the tones in it. Redend Point is a gorgeous blend of pink, brown, beige and gray tones. These shades come together in Redend Point to create a soft and earthy color that looks warm and subdued.
Redend Point is somewhat reminiscent of the desert sand, or of red clay in the earth. But it is a little more pink than both the orange sand and the red clay.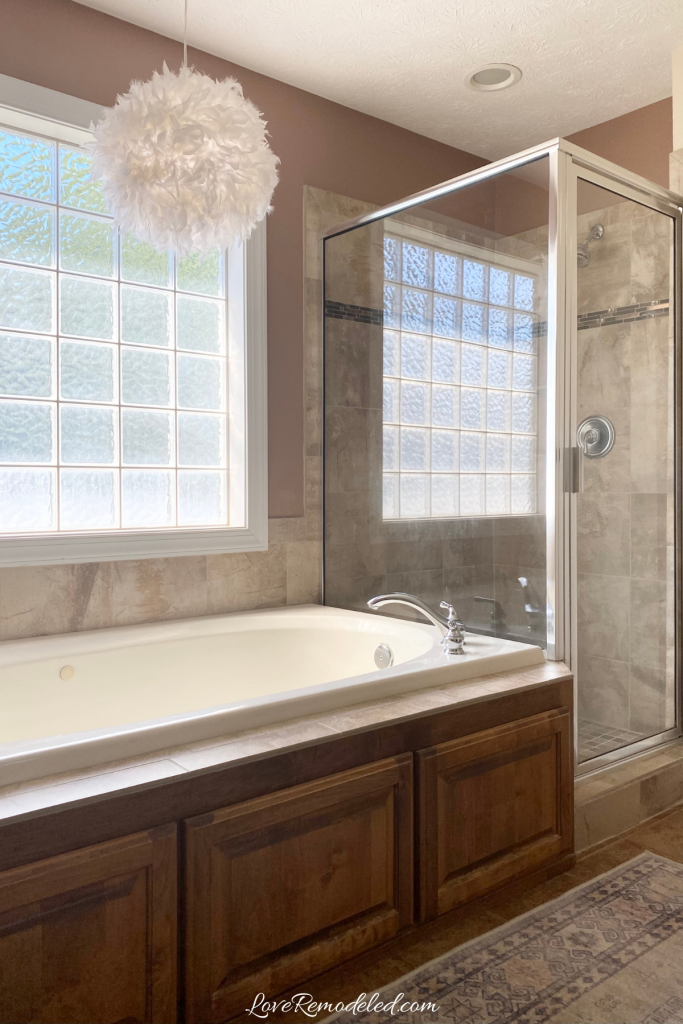 Redend Point is a mid-tone point color. This means that it isn't super dark, but it also isn't a light shade. Instead, Redend Point will give enough color in your home to make a statement without being too bold or overpowering.
In fact, some people are calling Redend Point a neutral. I wouldn't exactly go this far, but I do find it to be very usable.
When you view it on its own, Redend Point can look a little like daring paint color. But, when you see Redend Point on a grander scale, it takes on a more subdued, softened appearance that is calming.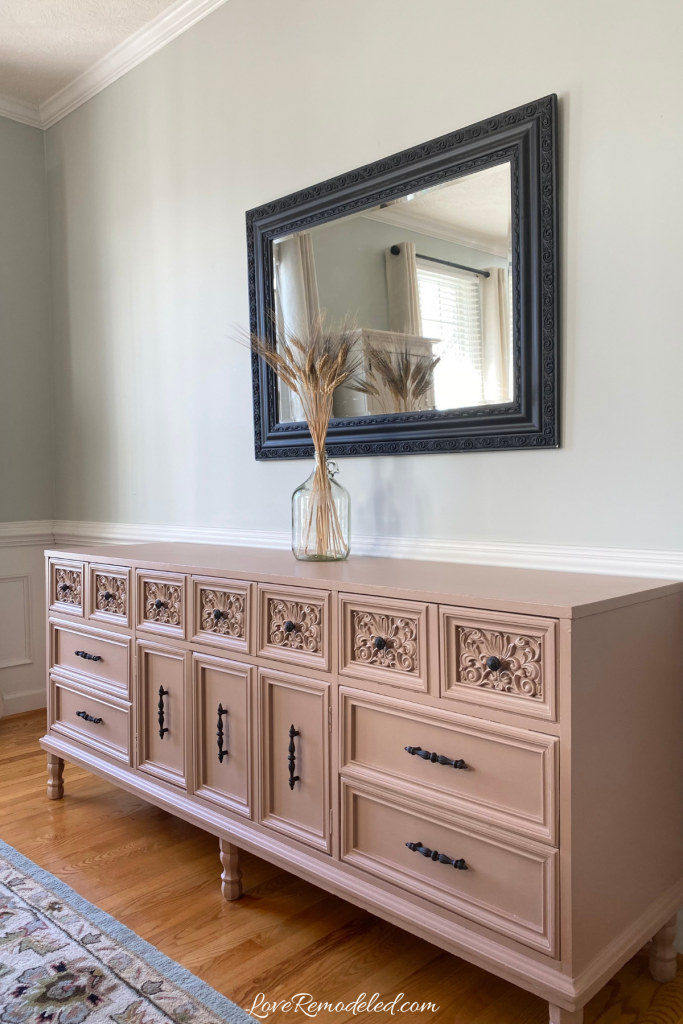 What Colors Go With Redend Point?
Redend Point looks amazing with warm colors, but can also bring contrast and balance with cool colors.
Redend Point has a warmth that draws you into it, especially when you use it in a space with other warm colors like tans, browns, creams, or beiges.
But, if you like a more balanced color palette, Redend Point works with greens, blues, blacks, and whites as well.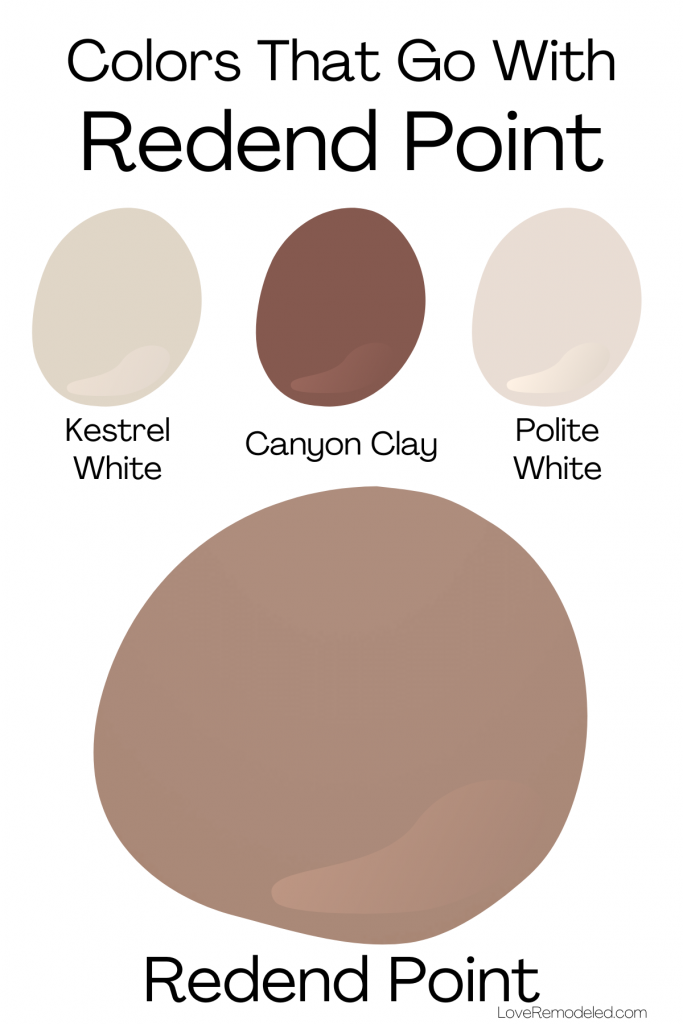 Specifically, Sherwin Williams pairs Redend Point with Kestrel White, Canyon Clay, and Polite White.
Kestrel White is a warm off-white paint color that is a very light taupe. The soft purple undertones in Kestrel White make it a great shade to pair with a pinkish paint color like Redend Point. When next to each other, the warmth of each shade play off the other creating a cohesive and cozy aesthetic.
Canyon Clay is a dark reddish brown shade. When paired with Redend Point, Canyon Clay becomes the "color" in the space, and Redend Point acts as more of a neutral. The red in Canyon Clay acts to sort of cancel out the pink in Redend Point, and Redend Point shows its brown and gray shades a bit more.
Polite White is a very light, pinkish white. On its own or next to a true white paint color, Polite White looks like a subtle pink. But, next to Redend Point, both shades really bring out the best in each other. Instead of making the space just look pink, they tend to calm each other down.
Trim Paint Colors for Redend Point
Redend Point can be used alongside clean white trim or soft muted trim.
High Reflective White is an example of a pure white trim color that will work with Redend Point. It has basically no undertones, so it works with just about any paint color.
Redend Point also looks great with Pure White, a popular trim paint color by Sherwin Williams. It is a white paint that has a little bit of gray and yellow in it, making it lean warm and look a bit softer than High Reflective White.
If you want a warm trim paint, Snowbound is a good option to pair with Redend Point. Snowbound has pink/purple undertons that will make it compliment Redend Point very nicely.
Where Can I Use Sherwin Williams Redend Point?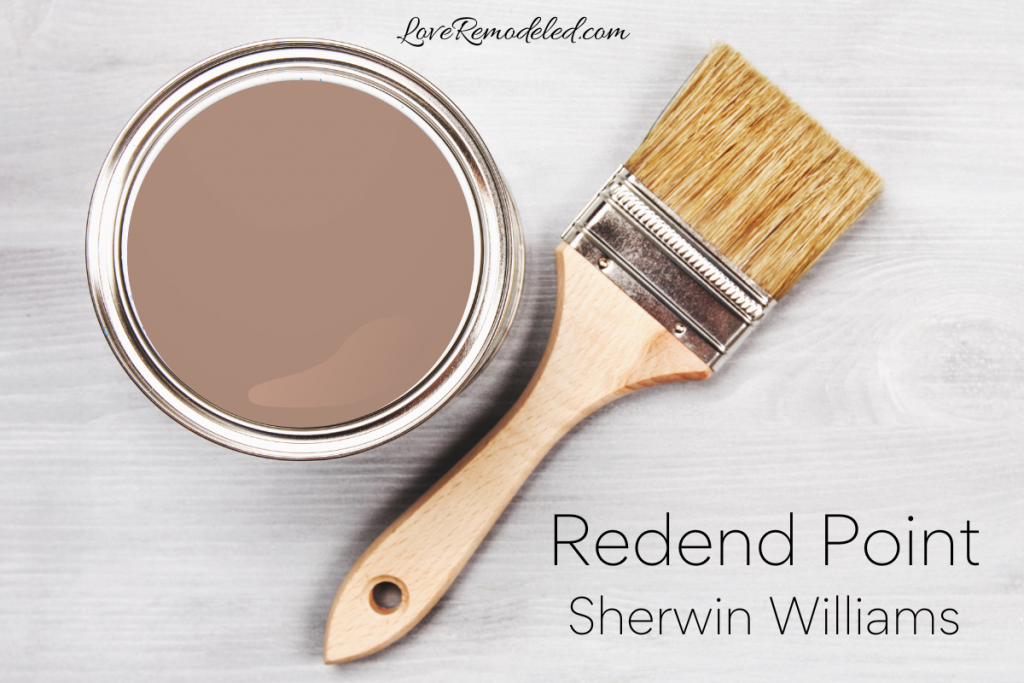 Redend Point works on walls in a whole room or as an accent shade to a more subdued paint color such as Kestrel White.
Redend Point can also work on cabinets or furniture to bring a fun pop of color.
Redend Point works with silver, white, black or blush gold metals. As a warm paint color, it also looks great with light, medium or dark wood.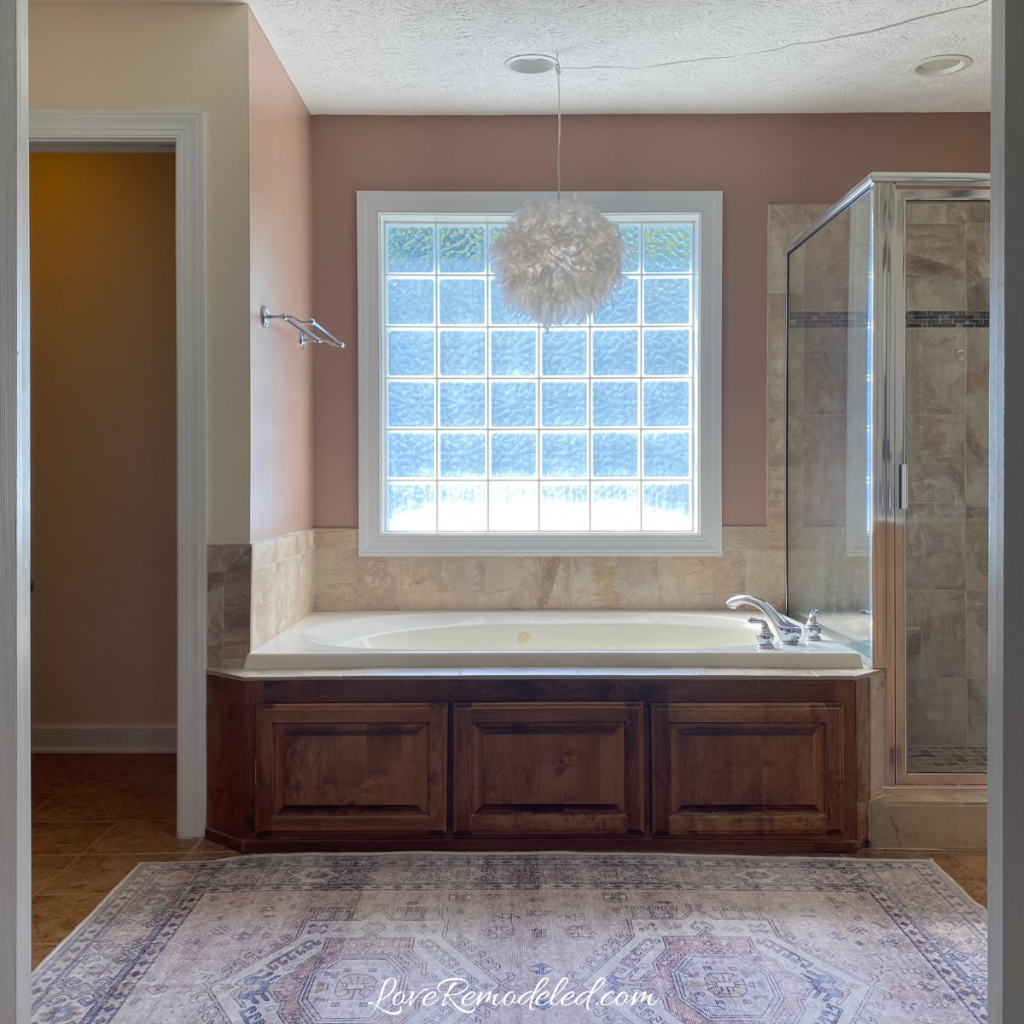 Wondering how to pick the perfect paint color?
I have the best solution for you!
Samplize sells 9×14.75 stick-on paint sheets in almost every paint color.
These no-mess, peel and stick sheets are made from real paint, so they will show you exactly what the paint color will look like.
Simply place them on your walls next to your trim, furnishings or fixed elements, and easily see whether the paint colors work in your space and with your lighting. Then, peel the sheet right off your wall and reapply it somewhere else if you like!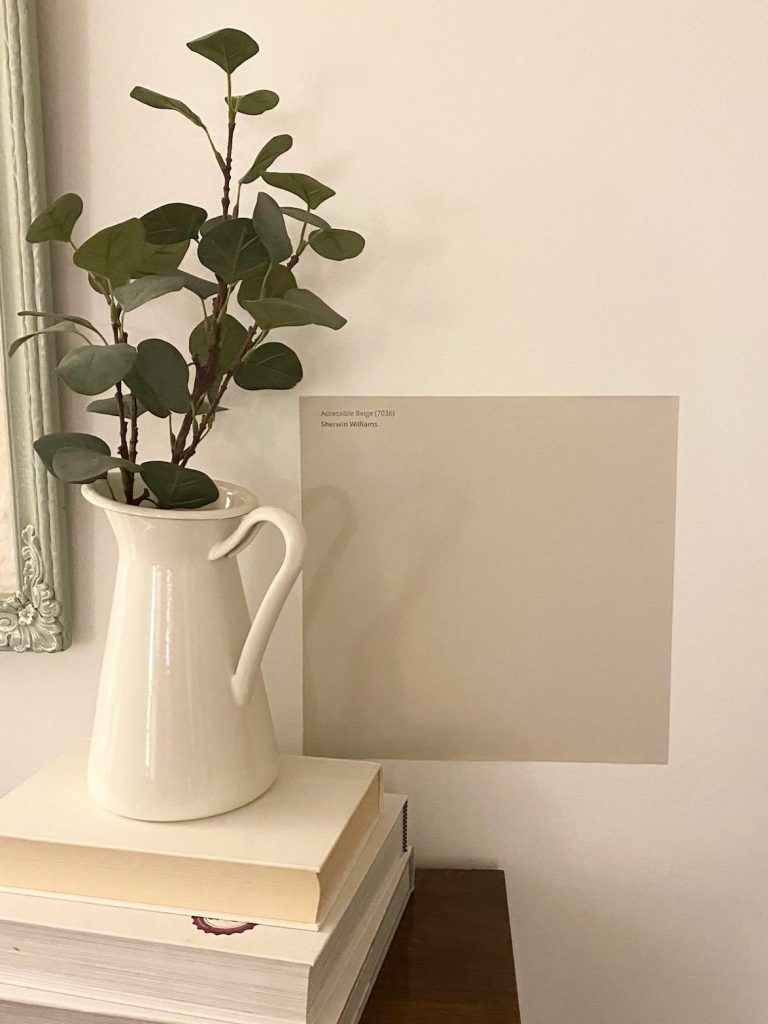 Oh, and you can have them in your home by tomorrow with OVERNIGHT shipping!
As a little tip, if you enter your email, you'll get $5 off your first order! Samplize sheets cheaper than a sample can of paint, and way less work!
Samplize sheets are truly the easiest (and fastest!) way to try a paint color in your home, with no mess.
Final Thoughts on Sherwin Williams Redend Point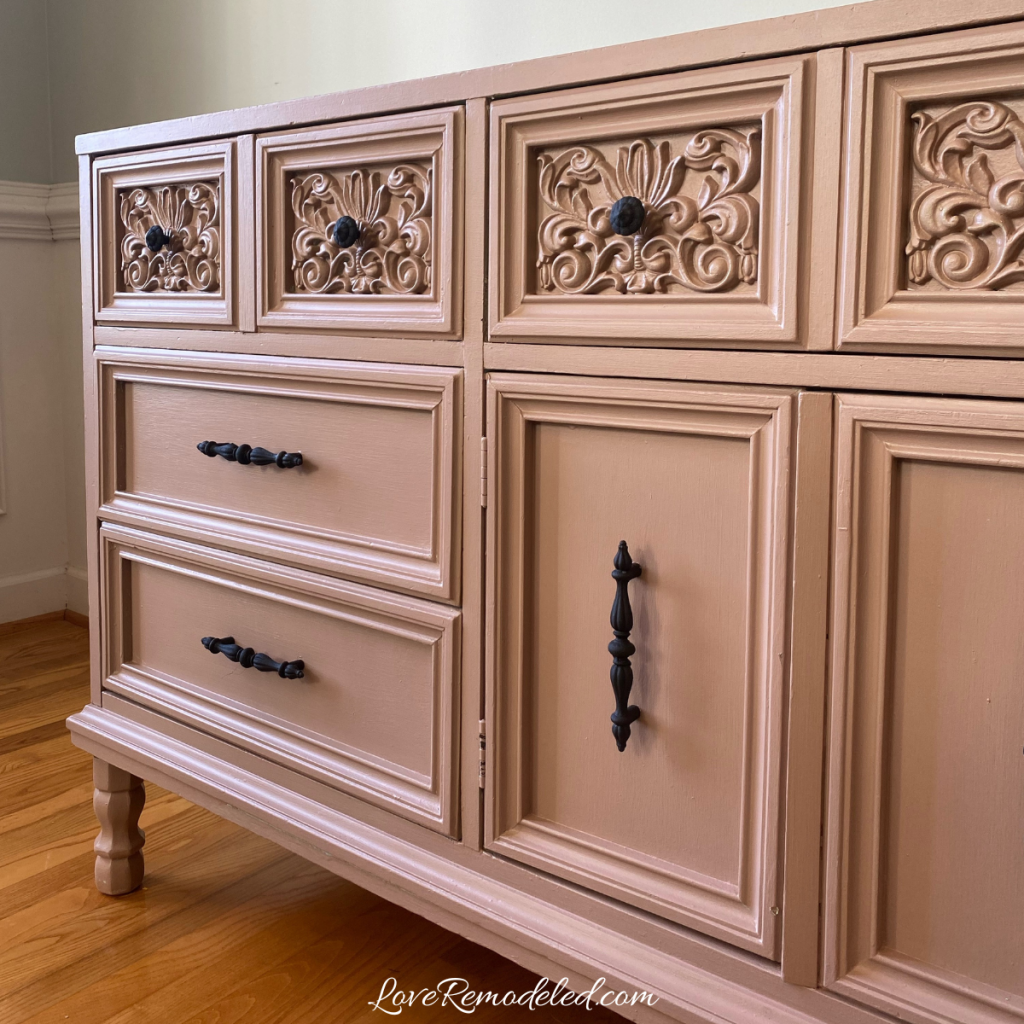 Redend Point is a really beautiful shade that will bring an inviting appeal to a home. It is a mid-tone pink shade that draws you in without being too feminine.
If you're looking for a warm paint color that is earthy and on-trend, Redend Point might be a great choice for you!
Check out Sherwin Williams 2022 Color of the Year - Evergreen Fog.
Check out Sherwin Williams 2021 Color of the Year - Urbane Bronze.
Have a question or want to show off your project? Join the discussion in Love Remodeled's Facebook group!
Want to see all your paint options in one convenient place? Click here to get everything you need to start painting, including Sherwin Williams and Benjamin Moore paint color decks!