Sherwin Williams ceiling paint is called Eminence High Performance Ceiling Paint. It is a paint and primer formula that claims to cover in one coat.
Is Sherwin Williams ceiling paint good though? Overall, I would say that Sherwin Williams Eminence Ceiling Paint is a great product that makes a ceiling look very nice.
This comprehensive review of Eminence Ceiling Paint will tell you everything you need to know about it.
This post may contain affiliate links. If you have any questions, please see my disclaimer page.
What is the Best Sherwin Williams Paint for Ceilings?
Sherwin Williams has a lot of different paint products. Some are multi-use, but many have more specific purposes. This is because Sherwin Williams makes paint products that are specially formulated. Their ceiling paint is no exception.
The best Sherwin Williams paint for ceilings is their Eminence High Performance Ceiling Paint. It is an interior acrylic latex paint product.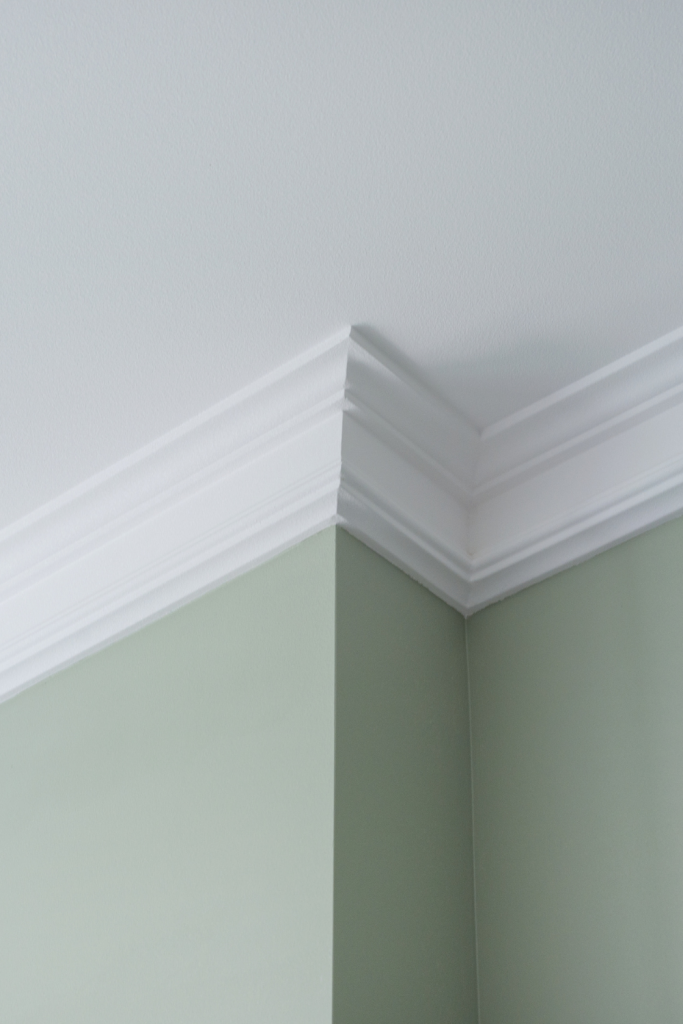 Sherwin Williams Eminence costs $36.99, but you can frequently get it on sale for 30-40% off. If you have a lot of ceilings to paint, you can also pick up a 5 gallon bucket of Sherwin Williams ceiling paint for $179.95.
Sherwin Williams also carries a ceiling paint for professionals called ProMar Ceiling Paint. It is sold to contractors and painting pros though, so unless you have a contractor's account at Sherwin Williams or you are having someone else paint your ceilings, you won't be able to get it.
Details of Sherwin Williams Ceiling Paint
Some of the features that Eminence paint boasts are exceptional flow and leveling properties. This means that the paint will create a smooth finish when it dries.
It also is a fast drying paint that has a primer included. This means you don't have to spend extra time applying a coat of primer.
Sherwin Williams claims that their ceiling paint has one-coat coverage, but I have found that I typically need two coats to get it perfect. This is, in part, because I don't load my paint roller with paint when I'm painting a ceiling to help reduce the paint splatter falling to the floor.
If you cover everything in the room really well with drop cloths and load a good amount of paint on your roller, you may be able to get that one coat coverage that Sherwin Williams claims with their ceiling paint.
Overall though, Eminence paint doesn't tend to splatter too terribly much. While some paints can drip a lot, Sherwin Williams ceiling paint is formulated in a way that resists spattering. I found this to be true in my own experience as well. Even when I loaded a lot of paint on my brush to do the edges, I didn't end up with any drips to the floor.
Sherwin Williams ceiling paint comes in a bright white color. With an LRV (Light Reflectance Value) of 92, Eminence has one of the highest LRVs of all of Sherwin Williams' shades.
Sherwin Williams ceiling paint is a low VOC formula, which is pretty standard now.
Last, Eminence paint has Mold and Mildew Resistant Technology that inhibits the growth of mold and mildew on the paint surface. This doesn't mean that you can paint a moldy surface with this paint and it will kill any existing mold though. It just means that it has some preventative qualities that slow the growth of new mold or mildew.
What Color Should I Paint My Ceiling?
A ceiling should almost always be painted white.
A bright white ceiling reflects light back into the room making it appear brighter. In addition, a white ceiling makes the room appear to keep going upwards, making it feel bigger.
A ceiling that is painted a color can give a room a dramatic look. If you want a really bold look in a room, or even want a very cohesive look, you can paint the ceiling the same color as the walls or a coordinating color.
But, painting the ceiling a color other than white can also make a room look smaller and darker. I lived in a house once where the ceilings were painted a medium tan color. Painting the ceilings white made the whole space feel bigger and cleaner.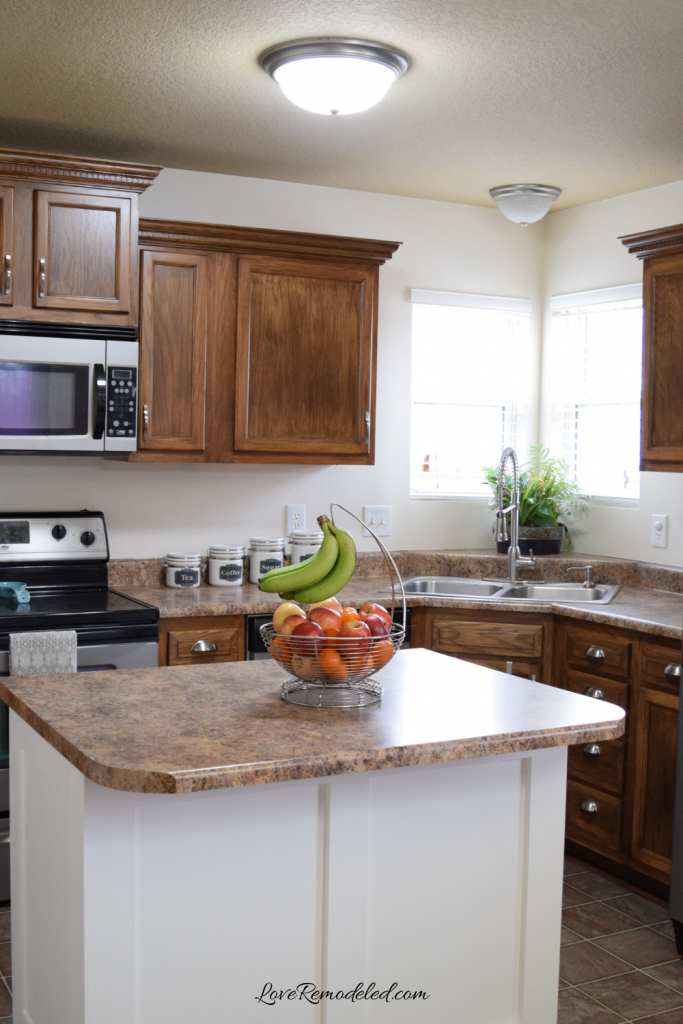 Sherwin Williams ceiling paint is its own white paint color. It isn't the same as any of Sherwin Williams popular white paint colors. It is a good white though, very bright and clean. It leans more towards a cool white than a warm white, which gives it a feeling of crispness.
If you don't have a particular white paint color in mind, you will probably be happy with the standard bright white that Eminence comes in.
If you want to pick an actual color for your white paint, I would recommend going with one of Sherwin Williams' bright whites, such as Pure White, Snowbound, or High Reflective White.
What Sheen Should I Use For a Ceiling?
When you are painting a ceiling, you almost always want to use a flat paint because it hides imperfections.
Eminence is a flat paint formula. It has no sheen or shininess to it and this is a good thing! Ceiling drywall is very difficult to get just perfect and frequently has imperfections in it. A flat paint helps to hide all of those imperfections much more than a higher sheen paint will.
As an example, in one room of my home I had a popcorn ceiling. After scraping the popcorn texture off, I mudded various places to make it more uniform. Unfortunately though, it never achieved a perfectly flat texture. Prior to painting it with Sherwin Williams ceiling paint, I saw so many of the imperfections. I was really worried that it would just look horrible when I was done. But, we decided to give it a try with ceiling paint and see how it looked.
And don't you know, that flat paint hides almost ALL the peaks and valleys on that ceiling! If you look really closely, you can see them, but to the average person walking in, they would never know they are there.
Final Thoughts on Sherwin Williams Ceiling Paint
Sherwin Williams Eminence Ceiling Paint is a great paint for ceilings. It is a bright, crisp white that makes a room look clean and fresh. In addition, the flat finish helps to hide any imperfections in the ceiling.
I have used Sherwin Williams ceiling paint on many occasions and have never been disappointed in the color or performance of this paint. I find it to be a great paint, even if it doesn't always cover in one coat.
If you are planning to paint your ceiling, I would recommend Sherwin Williams ceiling paint without reservation.
Want to see all your paint options in one convenient place? Click here to get everything you need to start painting, including Sherwin Williams and Benjamin Moore paint color decks!