2021 is going to be a big year for making your home feel like your own, and the easiest way to give your space an instant upgrade is by painting the walls.
While whites, grays and greiges are still popular, here is a list of the more trendy top interior paint colors for 2021.
These paint colors will update your home, while giving your space the unique feeling you want it to have.
The Psychology Behind 2021 Interior Paint Color Trends
While we all know that changing the paint color of a room can update how a room looks, it is also true that changing a paint color can strongly influence the feeling that a room evokes.
Perhaps more than ever before in recent history, people are spending more time in their homes.
This trend has brought about a big desire to make the home a space where you can relax, become centered, dream, create, work and feel grounded.
Likewise, the top paint colors for 2021 are entirely about what we all need right now… tranquility, relaxation, focus, and a feeling of being centered.
But before we get into the newest paint colors for 2021, let's talk for a minute about the classics.
This post may contain affiliate links. If you have any questions, please see my disclaimer page.
The "New" Wall Color for 2021
Each year we talk about the "new" wall color for 2021, and while some people adopt these fashionable paint colors, most people still stick to the classics. These timeless paint colors give a sense of steadfastness.
So with that being said…
The top wall color for interiors in 2021 is still going to be your whites and grays. Beiges are rising in popularity, but something about those grays and whites (or off-whites) make us feel settled in our spaces.
Here is a list of the best cool gray paint colors for your home.
These shades are tried and true, but they each carry their own undertone. Check out this list if you want a more traditional gray paint color.
When you add a little beige to the grays, they become greiges.
Greige paint colors are probably the most popular paint shades on the market right now. They are a perfect mix of warm and cool, and go with most home styles.
If you want to find the perfect greige, here is a list of the top greige paint colors.
If you're loving the all white paint trend, check out this list of the best white paint colors.
It will help you know which white paint to put on your walls, which white paint goes best cabinets, and which white paint should go on your trim. White paint seems easy until its time to choose one – this list will help!
If you love beige paint colors, or you're completely over the gray trend, take a look at these amazing beige and tan paint colors.
Designer Chosen "Trendy" Paint Colors for 2021
Each year, all the major paint companies choose paint colors that they predict will be hugely popular. For 2021, almost all of the paint colors are either warm, earthy bold shades, or cool, calming paint colors.
The earthy paint colors reflect the desire to be one with nature, to be grounded in our spaces (and within ourselves), and to have intense focus on the things that we want to accomplish.
The calming paint colors reflect our collective need for peace, serenity and rest.
While they come at it from different angles, both these groups of colors focus on wellness.
Whether it is through connecting with nature and connecting with friends, family and ourselves, the intention of these paint colors is to emulate wellness.
Sherwin Williams Top Interior Paint Color for 2021 – Urbane Bronze
The Sherwin Williams' 2021 Color of the Year is Urbane Bronze.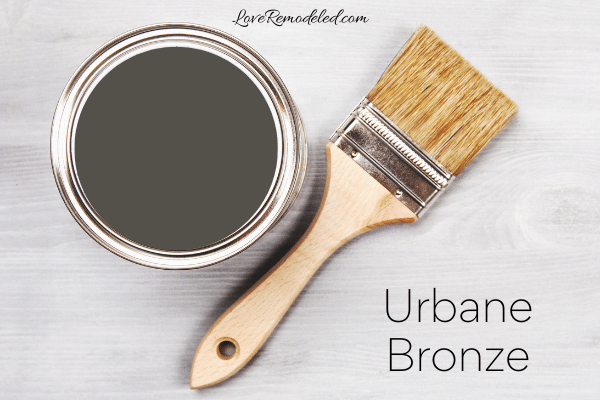 This very dark brown paint color has strong black and hints of green undertones.
Urbane Bronze is a very earthy paint color. It reminds me of rich peat moss or a shimmery bronze statue. This paint color will lend a feeling of being grounded to a room.
While it can work in some homes on the walls, this shade will look best in most homes when used as an accent color. This is because it is super dark.
While some rooms, like a library or den, can support a dark, elegant paint color, most spaces do better with a paint color that reflects a little more light.
For most, Urbane Bronze is a great paint color for furniture, cabinets, accent walls, or trim.
I have a full review of Urbane Bronze here. Check it out if you're considering this hot paint color!
Benjamin Moore Top Interior Paint Color for 2021 – Aegean Teal
Aegean Teal is a greenish blue paint color. It also has subtle gray undertones that keep it from being too bright on your walls.
Aegean Teal is a medium-dark paint color that has a lot of depth. It will look very saturated on your walls.
As with most blue paint colors, Aegean Teal is a cool paint shade that welcomes you into a space and calls you to relax. This teal paint color can look elegant and sophisticated.
Aegean Teal reminds me of a peacock's feathers.
I love this paint color on walls, but also think that it would be amazing on cabinets or a piece of accent furniture.
Read this for more details on Sherwin Williams Aegean Teal.
PPG Top Interior Paint Color for 2021 – Paint Color Palette
While Sherwin Williams and Benjamin Moore choose one main color for their color of the year designations, PPG Paints actually selects three paint colors that can be used as stand-alone shades, or can be paired together for a perfectly designed paint palette.
The first color, Transcend, is a warm neutral paint color that would most easily be classified as a beige. It is a medium depth shade that has a touch of red in it, making it the perfect blend of invigoration and warmth.
This paint color reminds you of sandy beaches or the color of a baby fawn. It is a very nature-inspired shade.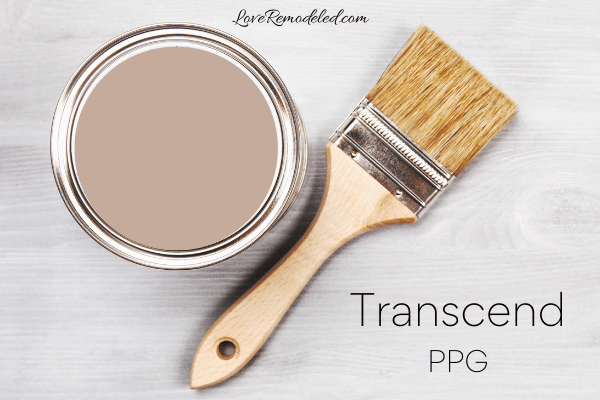 The second color of PPG's 2021 paint palette is Big Cypress. This warm reddish orange, with more than a hint of a pink undertone, is a great match for other warm touches, such as red woods and gold metals.
Big Cypress is a great paint color for your walls, and it will give the room a feeling of comfort, warmth and calm.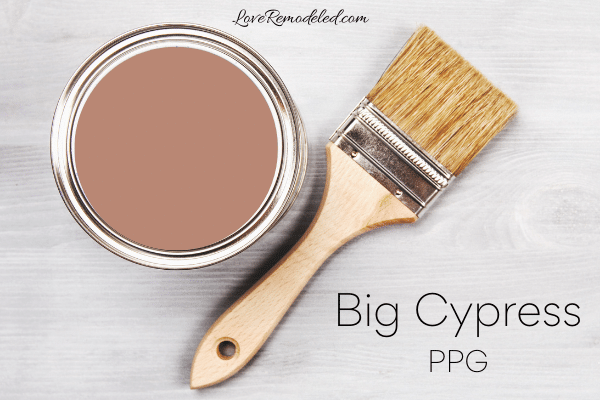 Misty Aqua rounds out PPG's 2021 paint color palette. It is a light, bright blue paint color that both contrasts with and coordinates with Transcend and Big Cypress.
Misty Aqua is a calming blue paint color that will make you feel stable and serene.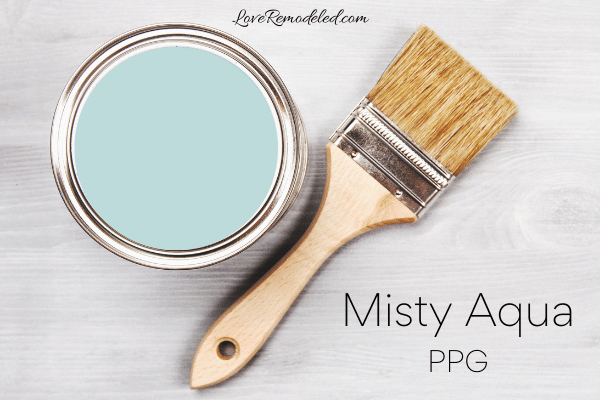 While these colors can be used as stand alone paint colors, they also work nicely together, creating a palette of calming hues that will promote a sense of relaxation, warmth and tranquility.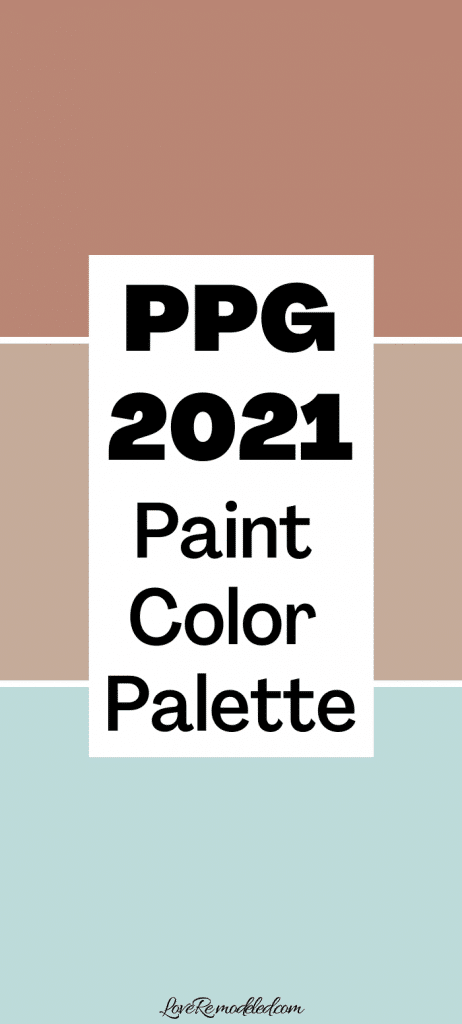 Behr Color Trends 2021
For you Home Depot shoppers out there, Behr Paint has selected 21 paint colors to help you give your home the look you want.
This paint color palette includes everything from pale neutrals to bold jewel tones to deep moody hues.
On the neutral side of things, Behr has chosen:
Smoky White, a creamy white paint color
Almond Wisp, a light beige with gray undertones
Seaside Villa, a pale beige with pink undertones
Sierra, a golden brown
Canyon Dusk, a medium brown with gold undertones
Modern Mocha, a medium depth brown with purple undertones
If you're looking for a calming blue or green paint color, the following paint shades are going to be for you:
Wishful Green, a minty green hue
Dayflower, a soft baby blue
Jojoba, a middle depth sage green
Voyage, a soft, medium blue
Jean Jacket Blue, a medium blue with gray and purple undertones
If you'd like to spice things up a big, check out these gorgeous jewel tones:
Cellini Gold, a mustard yellow
Caribe, a bright, bold blue
Saffran Strands, a deep yellow with green undertones
Kalahari Sunset, a bold, spicy red
Maple Glaze, an orange with brown undertones
Royal Orchard, a forest green
Euphoric Magenta, a deep, bright purple
For a moody, bold, highly saturated color, check out:
Nocturne Blue, a navy shade
Broadway, a classic black paint color
Behr really covered all their bases with this paint palette. While the other paint companies chose one shade or a small palette, Behr selected 21 colors that don't necessarily coordinate with each other.
Instead, they picked out a variety of paint colors to be sure to have something for everyone.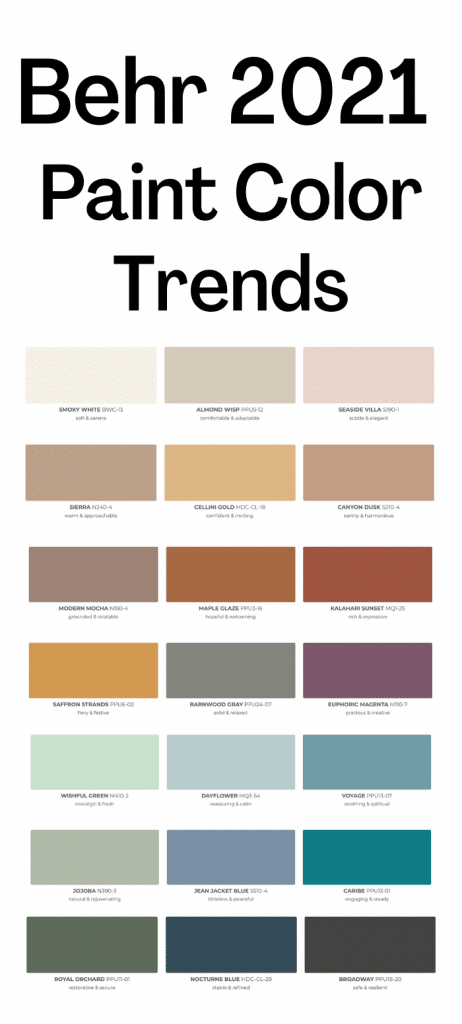 The Most Popular Interior Paint Colors for 2021
Overall, the most popular paint colors for your home's interior in 2021 are going to be paint colors that are nature-inspired, whether that be from the brown of the earth, the blue of the sky, or the warmth of the sunset.
With all of the upheaval of 2020, most people are craving a comfortable and calming home, and paint colors that are reminiscent of nature are a great way to achieve this feeling.
Looking for a little inspiration?
Check out my own curated paint palettes!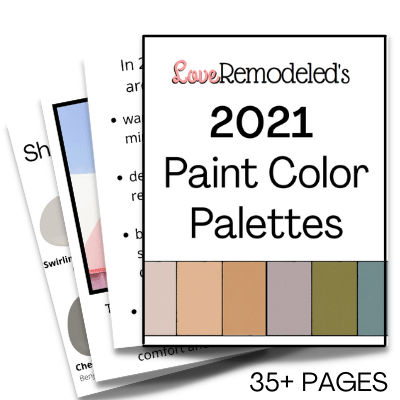 You know the feeling you get when you walk into someone's home and the paint colors are just perfect?
Introducing Love Remodeled's 2021 Paint Color Palettes!
No more having to guess which paint colors are in style, and what paint colors go together well, this colllection of paint palettes does all the work for you!
Check out these gorgeous color palettes from Benjamin Moore, Sherwin Williams, and PPG with all the hottest colors for 2021.
PLUS, I'll show you the best white and gray paint colors to make your home look amazing this year!
Wondering how to pick the perfect paint color?
I have the best solution for you!
Samplize sells 9×14.75 stick-on paint sheets in almost every paint color.
These no-mess, peel and stick sheets are made from real paint, so they will show you exactly what the paint color will look like.
Simply place them on your walls next to your trim, furnishings or fixed elements, and easily see whether the paint colors work in your space and with your lighting. Then, peel the sheet right off your wall and reapply it somewhere else if you like!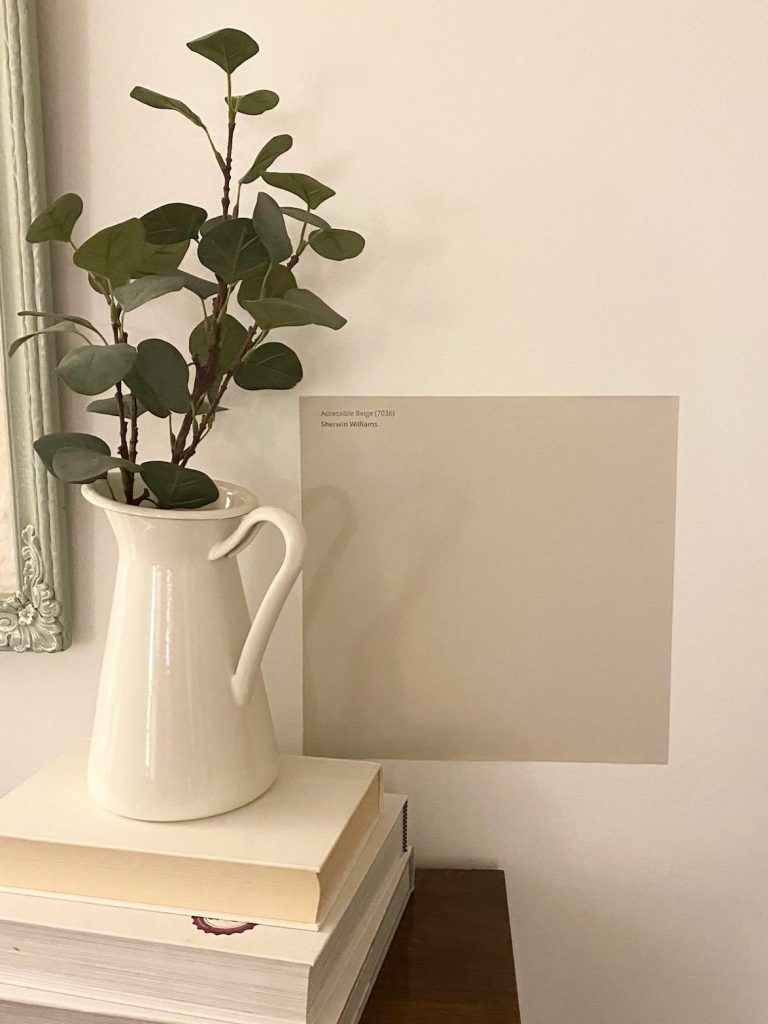 Oh, and you can have them in your home by tomorrow with OVERNIGHT shipping!
As a little tip, if you enter your email, you'll get $5 off your first order! Samplize sheets cheaper than a sample can of paint, and way less work!
Samplize sheets are truly the easiest (and fastest!) way to try a paint color in your home, with no mess.
Final Thoughts on 2021 Paint Colors for the Home Interior
The perfect paint color for 2021 is going to be the one that makes you feel most at home in your space.
Whether you choose the classic grays, whites and beiges, or go for a more trendy shade of calming blue, invigorating green or gentle earthen colors, pick an interior paint color that will invite you to a year of restoration.
Here's to a beautiful 2021!
UPDATE: Wondering what designers are choosing for interior paint colors for 2022? Read which paint colors are predicted to trend in 2022!
Want to see all your paint options in one convenient place? Click here to get everything you need to start painting, including Sherwin Williams and Benjamin Moore paint color decks!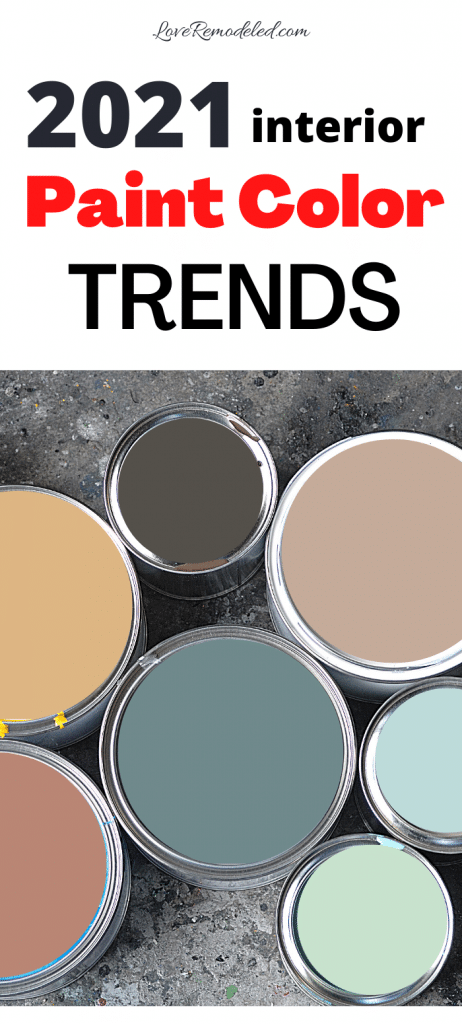 Have a question or want to show off your project? Join the discussion in Love Remodeled's Facebook group!