Edgecomb Gray, by Benjamin Moore, is one of the most popular colors on the paint market. It's wide popularity is due to its ability to coordinate with most any decor or design style.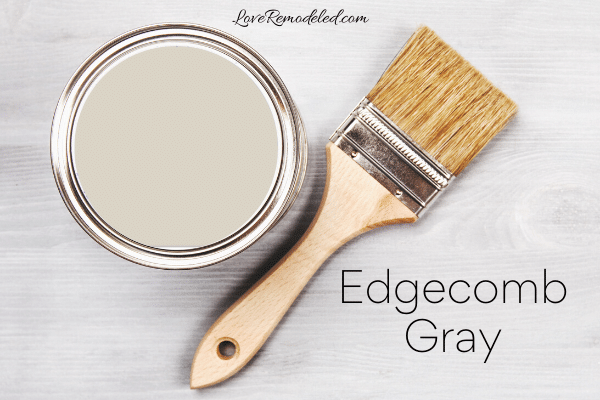 Edgecomb Gray is a soft, warm paint color. It looks creamy without looking yellow in a sunny room, but will take on a more gray hue in a darker room.
Edgecomb Gray – Is it beige or gray?
Edgecomb Gray is actually a greige. A greige is a color that has both beige and gray undertones. Edgecomb Gray leans more strongly towards a beige than a gray, but both shades are present.