If you have dark room in your home, you may be wondering, "What is the best color to use in a dark room?"
Most commonly, the darkest rooms in your home are going to be the ones that don't have windows. This includes hallways, bathrooms, and basement rooms.
But once in a while, you'll come across a room that has windows, but is just dark anyways. These rooms can have lots of trees outside blocking the sunlight, or are frequently northern facing.
In these instances, opening the blinds really doesn't help much.
If you're facing a situation where you have a dark room, keep reading to find out what paint colors will help brighten your space.
This post may contain affiliate links. If you have any questions, please see my disclaimer page.
What paint colors will brighten a dark room?
Truth be told, no paint color will save a dark room. There is no magic paint color that will instantly make a room with almost no light look bright.
But there are certainly some that are better than others.
Specifically, paint colors with a high LRV are going to be the best options for a dark room.
LRV stands for Light Reflectance Value. It is a number on a scale that tells you how much light a paint color will reflect back into a room.
All paint colors have an LRV. The LRV scale goes from 0, which is completely black, to 100, which is completely white.
According to Sherwin Williams, the light range of paint colors goes from around 45 to 100. But, paint colors with an LRV of 45 really aren't all that light. And I definitely wouldn't use them in a dark room.
Instead, you want to shoot for a paint color with an LRV of at least 70.
These paint colors will really bounce a lot of light around, making the most of the light that you have in your room.
This number is a little guide for you. If you want actual paint color names though, don't worry, I have that for you too!
What color should I paint a room with little natural light?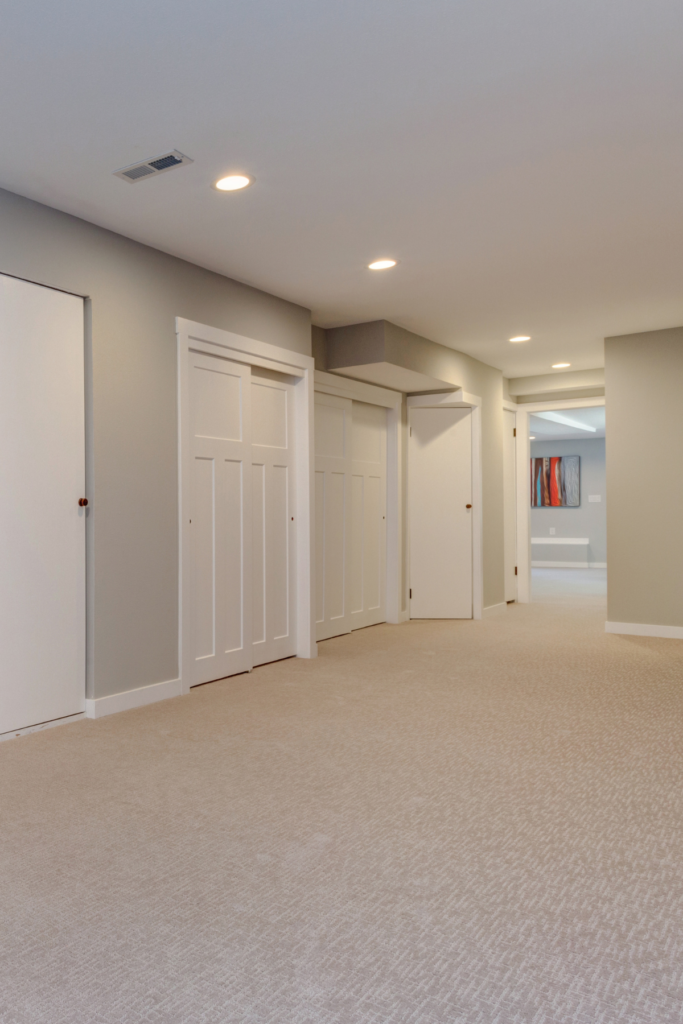 If you want to make a room look brighter, whites, off-whites, and pastels are going to be the best options.
These shades are light and bright.
Like all paint colors, you'll need enough light in the space to make the paint color shine though. So, be sure to support these colors with artificial lighting if you don't have a lot of natural light.
The Best Paint Colors for Dark Rooms
Sherwin Williams Pure White
Pure White is my go-to paint color for people who want a white wall. Pure White is very white, but not stark.
Pure White has subtle gray and yellow undertones that make it warm and soft. You won't really see the yellow or gray in it, but when you compare it to a bright white, you'll see the hint of color in it.
Pure White is a very usable white paint color. It is perfect for a room with low lighting.
Click here for more details on Pure White.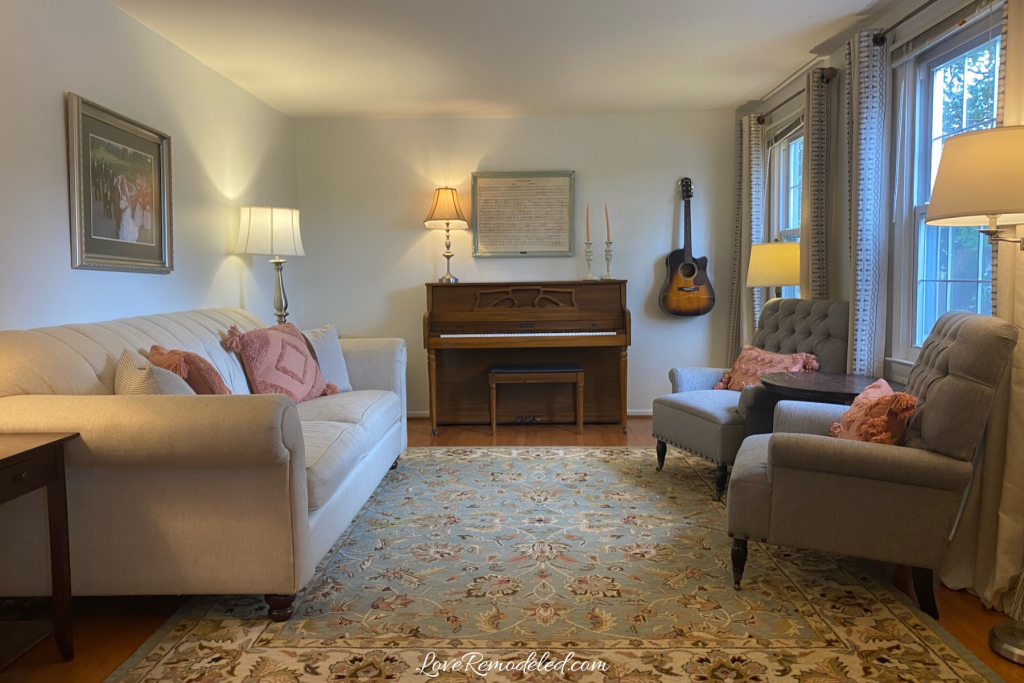 Sherwin Williams Alabaster
Alabaster is a gorgeous white paint color that is great in a dark room.
It is a soft white with yellow and gray undertones. These undertones make it cheery but also sophisticated.
Alabaster is probably the best soft white on the market (in my opinion), because it is warm without being too yellow, and soft without being too much of an off-white.
Click here for more details on Alabaster.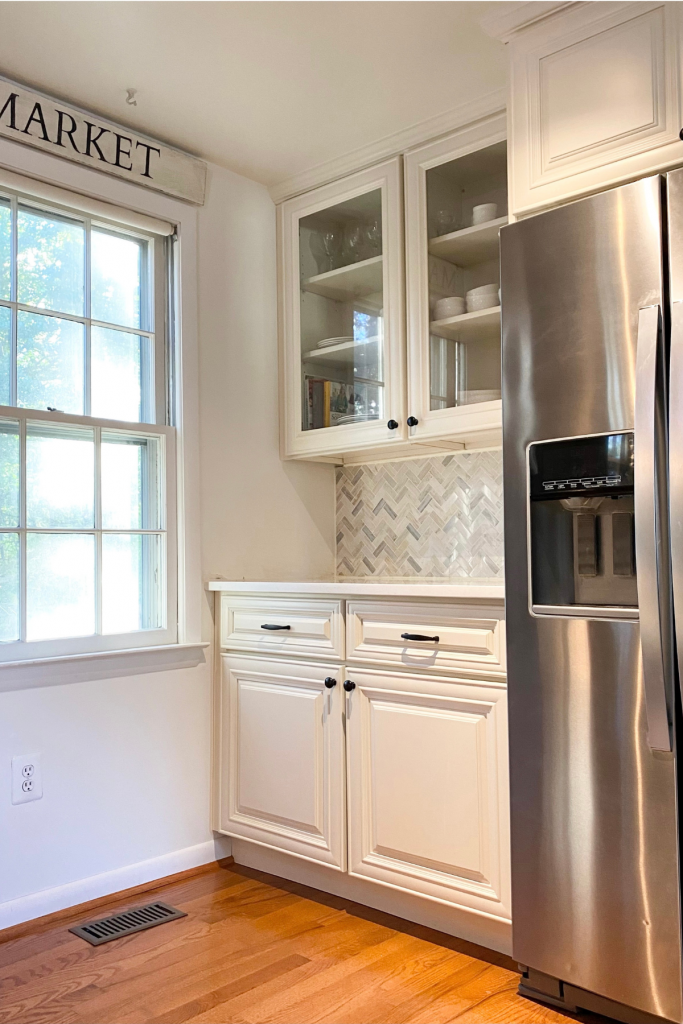 Benjamin Moore Classic Gray
If you want a paint color with a little more color, Classic Gray is a great option.
Classic Gray is warm and, despite its name, a bit more beige than gray. In low light, you'll see the gray a bit more, but don't be surprised if you see some beige in Classic Gray.
Classic Gray is a soft neutral that has a high LRV, making it great for darker rooms, or rooms with no windows.
Click here for more details on Classic Gray.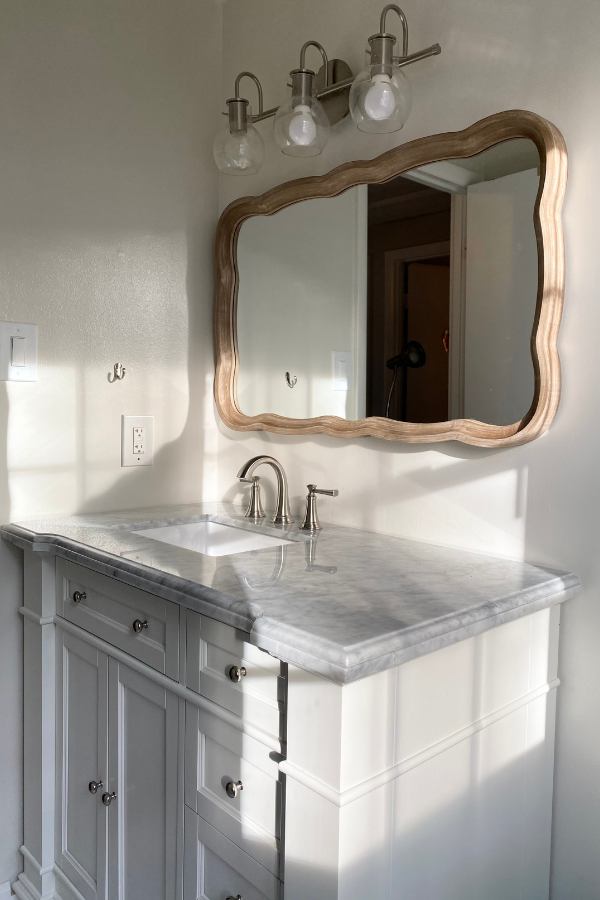 Sherwin Williams Shoji White
Shoji White is a light off-white paint color. It probably falls most easily in the beige category, due to its yellow undertones.
Shoji White is a soft off-white that will show up against white trim, but will still bounce a lot of light around the room.
It is great in most spaces, including those with no windows.
Click here for more details on Shoji White.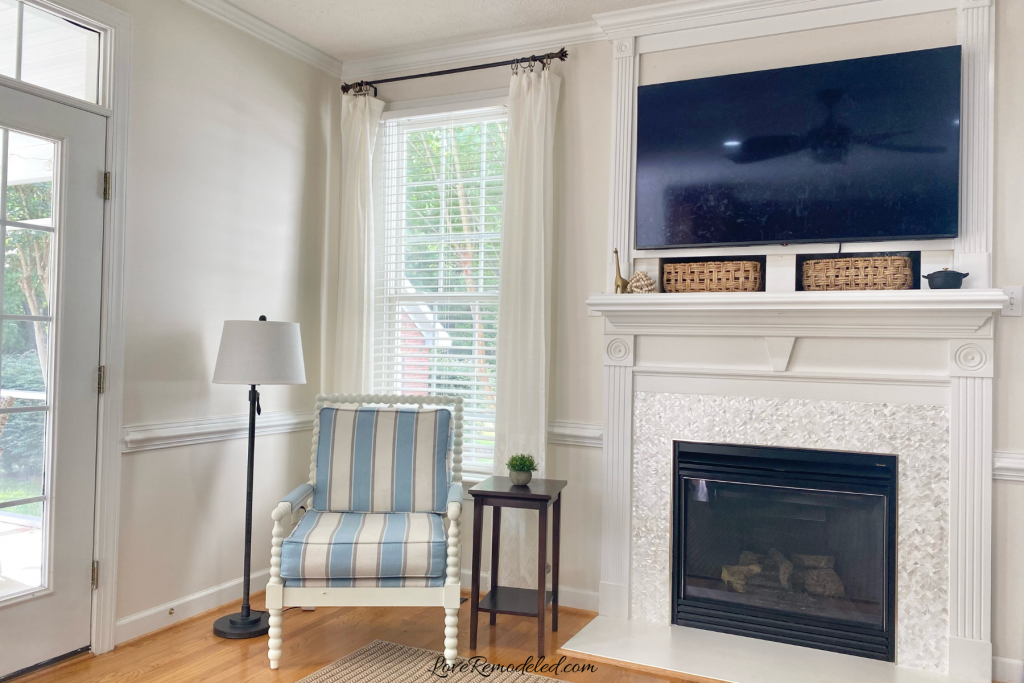 Benjamin Moore Pale Oak
Pale Oak is a light taupe paint color with purple undertones. This means it is a blend of beige, gray and purple.
It has a high LRV, and works great in spaces that have dim lighting. Like all these paint colors, Pale Oak will look a little darker in a room with low level lighting.
Click here for more details on Pale Oak.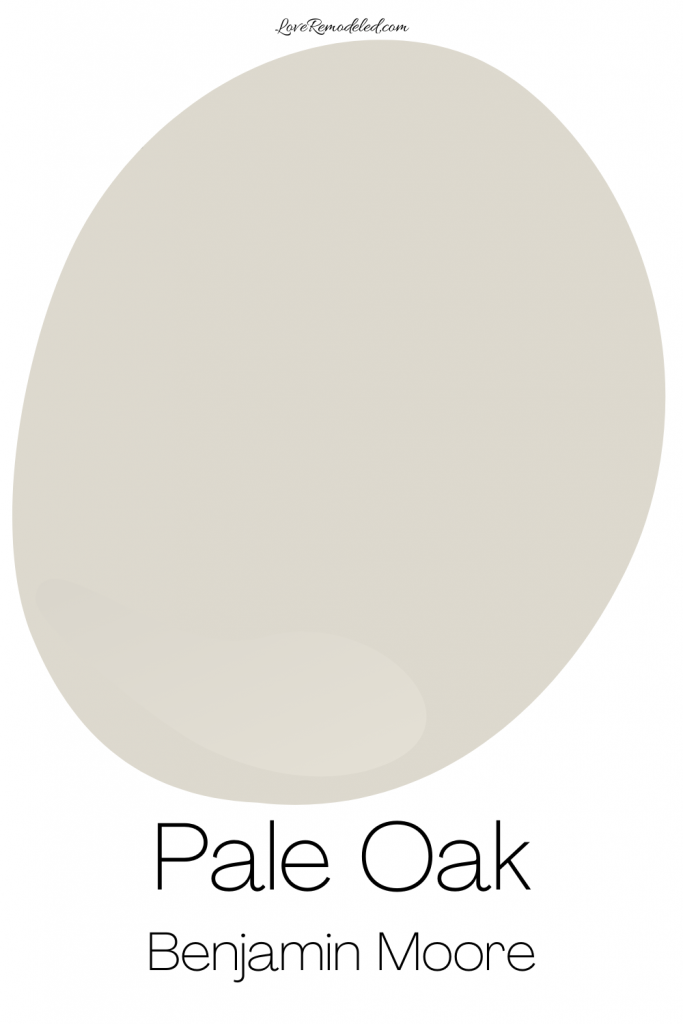 Sherwin Williams Silver Strand
If you're someone who likes a little more color, Silver Strand is a blue/green/gray shade that has a bit of depth.
It will show up as a color on your walls, but still works well in dark spaces.
Click here for more details on Silver Strand.
Benjamin Moore Windham Cream
Windham Cream is a soft yellow paint color that is light and cheery.
It will bring a feeling of sunshine to a room that doesn't actually have any sunshine, without being too juvenile.
Benjamin Moore Gray Owl
Gray Owl is a soft gray that is a true gray. With green undertones, Gray Owl is a cool gray shade.
Gray Owl isn't too dark, but will show up in your space. It is perfect for a space with no windows.
Click here for more details on Gray Owl.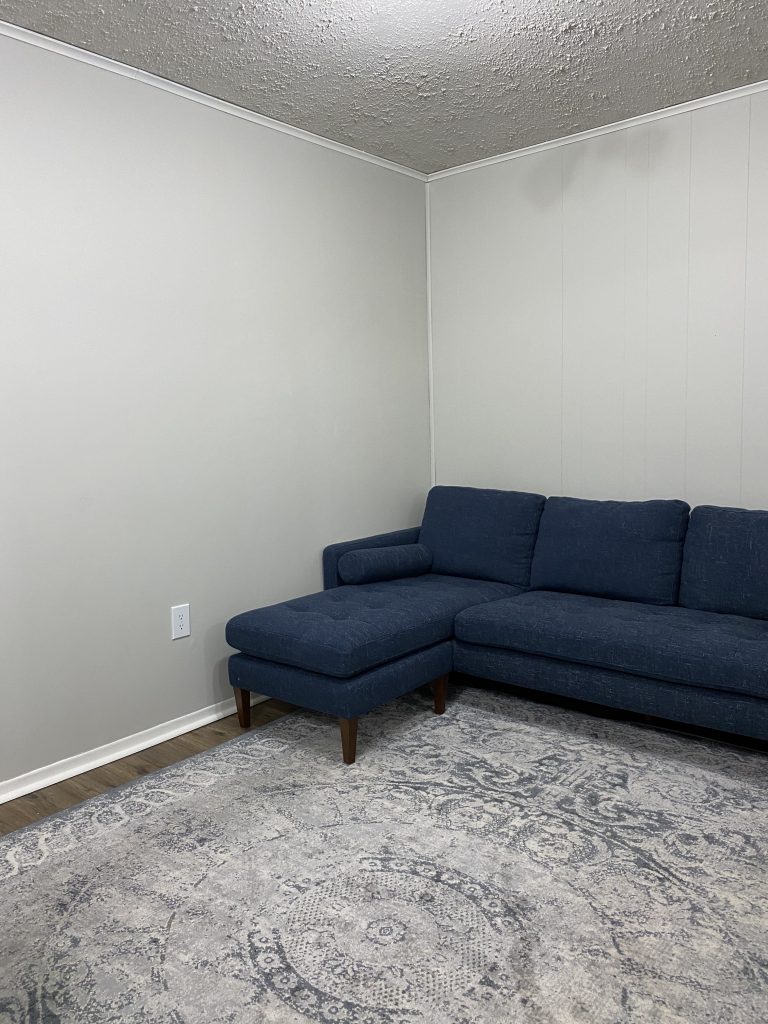 Sherwin Williams Romance
Romance is a light, soft pink paint color. It is a warm shade that will brighten a dark space.
Romance is a blush pink, which gives it a little bit more sophistication than a bubble gum pink that you may reserve for only a girls' bedroom.
Click here for more details on Romance.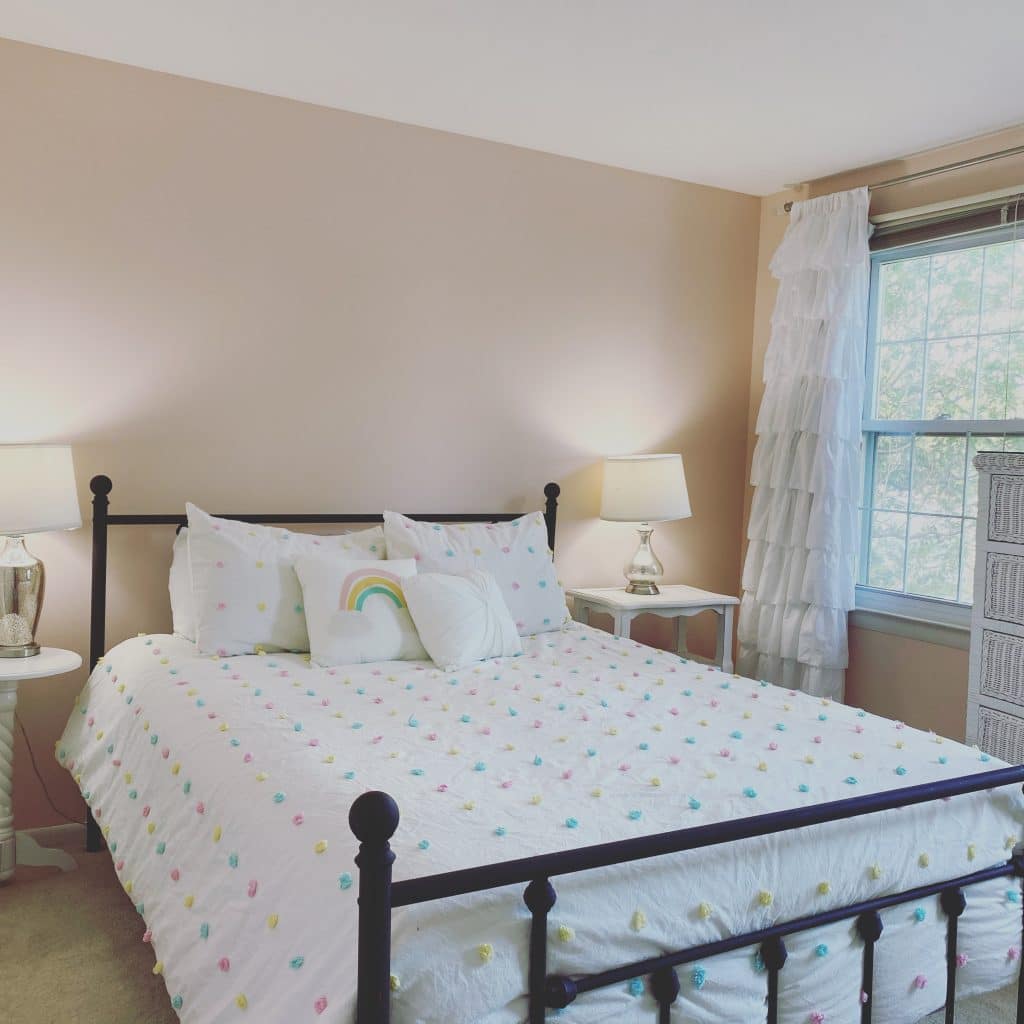 Final Thoughts on the Best Paint Colors for Dark Rooms
Paint colors can definitely help brighten a dark room, but remember, all paint colors need light to support them.
So add lights and lamps to help your paint choice out!
In addition to painting, another way to brighten a room is to add mirrors. Just like light paint colors reflect light around a room, mirrors also bounce light around the room.
Finally, remember that all these paint colors are going to look much brighter in the paint store. In a dark room, they will deepen a bit, looking more like a color. So, lighter shades are really better in dark rooms.
Wondering how to pick the perfect paint color?
I have the best solution for you!
Samplize sells 9×14.75 stick-on paint sheets in almost every paint color.
These no-mess, peel and stick sheets are made from real paint, so they will show you exactly what the paint color will look like.
Simply place them on your walls next to your trim, furnishings or fixed elements, and easily see whether the paint colors work in your space and with your lighting. Then, peel the sheet right off your wall and reapply it somewhere else if you like!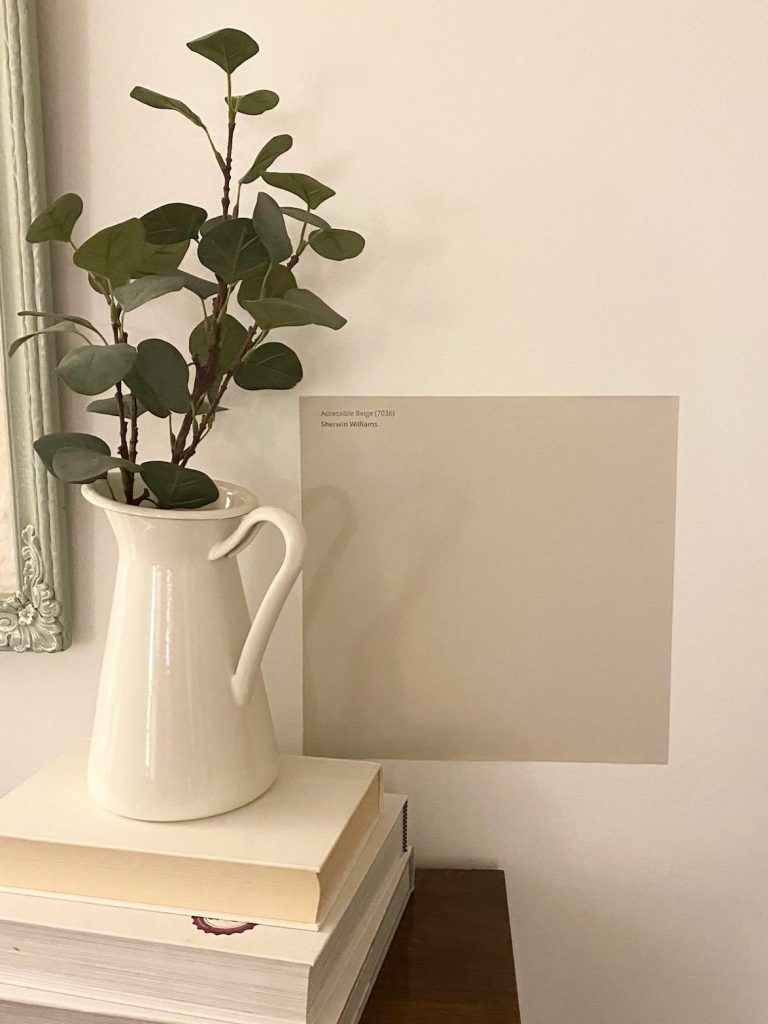 Oh, and you can have them in your home by tomorrow with OVERNIGHT shipping!
As a little tip, if you enter your email, you'll get $5 off your first order! Samplize sheets cheaper than a sample can of paint, and way less work!
Samplize sheets are truly the easiest (and fastest!) way to try a paint color in your home, with no mess.
Here are my top choices for paint colors to brighten a dark room:
Sherwin Williams Silver Strand
Benjamin Moore Windham Cream