Blue paint is a beautiful thing. It has the ability to make a room feel relaxing and expansive, or moody and dramatic.
There are many different shades of blue to choose from. The undertones in blue paint can include gray, purple, red and green (and more!).
Because the are all so gorgeous, it can be hard to choose the right blue paint color!
Ranging from lightest to darkest, hopefully, this list of the best blue paint colors from Sherwin Williams will help narrow your search for the perfect shade.
Top Ten Blue Paint Colors from Sherwin Williams
Best Pale Blue Paint Color – Glimmer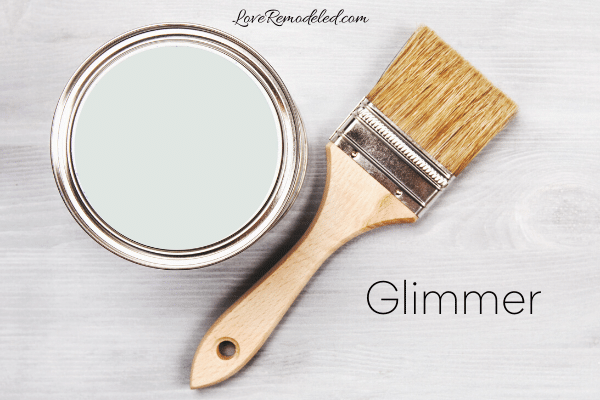 Glimmer (SW 6476) is a very light blue paint color that will look almost white on your walls.
Glimmer is the lightest blue on this list, with a Light Reflectance Value (LRV) of 78.
This means that it will make a room appear bright and cheery.
In a well lit room, Glimmer will appear more white. When paired with white accents, this shade will take on more blue tones.
This pastel blue is perfect for a nursery, bathroom, or could even be used as a main color for the home.
Best Teal Blue Paint Color – Waterfall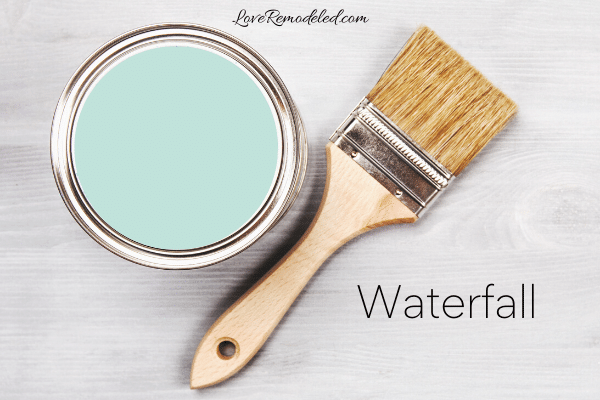 Waterfall (SW 6750) is a pretty pale blue with green undertones.
It is a crisp, clean color that will make a room feel bright and cheery.
With an LRV of 71, it is one of the lightest blue paint colors on this list, though tends toward a bright color choice.
While a bit too vivid to be the main choice of paint color for a home, Waterfall would go well in a bathroom or living area, or even on a front door.
If you're looking for a teal with a little more punch to it, Aqueduct (SW6758) is also a great choice.
Best Pale Blue Paint Color – Atmospheric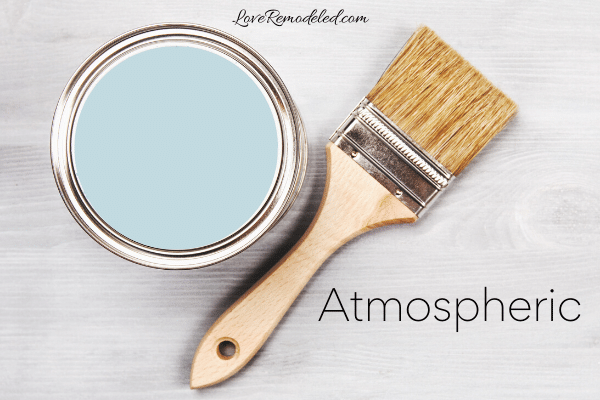 Atmospheric (SW6505) is a pale blue that is just a tiny bit bright.
It is a light color, with an (LRV) of 67.
This color's name gives a bit of insight into the shade of blue. Atmospheric is blue like the sky on a clear day.
Because it is a cool color, it will make your rooms feel larger, and will bring about a feeling of serenity.
Atmospheric would go well in a bedroom, living room or bathroom.
Additionally, it is a good blue paint choice for a home with farmhouse or colonial style.
Best Baby Blue Paint Color – Icelandic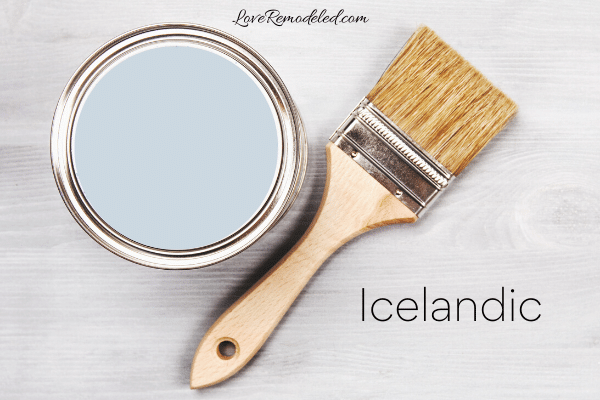 Icelandic (SW6526) is a pretty pale blue with just a touch of purple undertones.
It is reminiscent of the classic baby blue shade that has adorned nurseries and infant boy clothing for decades.
As the name implies, Icelandic reminds you of the blue in an iceberg – pale and icy. As such, Icelandic is a cool color.
With an LRV of 67, it has the same depth and light reflectance value as Atmospheric, but is not as bright.
Icelandic is a great choice for a nursery, bathroom, or even a dining room with beautiful crisp white wainscoting.
This post may contain affiliate links. If you have any questions, please see my disclaimer page.
Best Coastal Blue Paint Color – Tradewind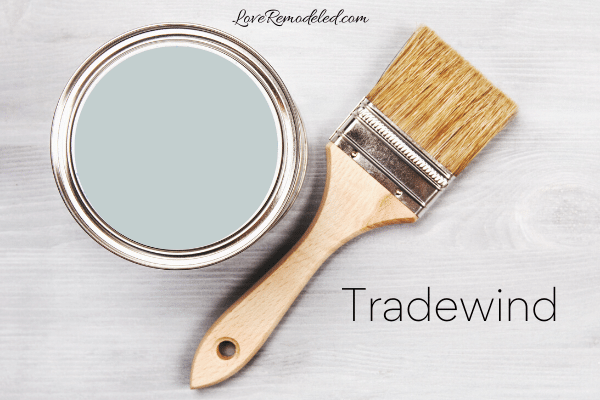 Tradewind (SW 6218) is a gorgeous blue paint color with gray undertones and a touch of green in it. While Sherwin Williams actually classified Tradewind as a neutral, it is definitely blue.
It has an LRV of 61, making it slightly darker than the previous shades mentioned.
It is still considered a light color though.
Due to its popularity in homes on the coast, Tradewind is featured on my list of Best Coastal Paint Colors.
Tradewind would go nicely with white or wood trim, and will invoke a sense of calmness.
Because it is technically a neutral, it is a great choice for almost any room in your home.
Best Green Blue Paint Color – Rainwashed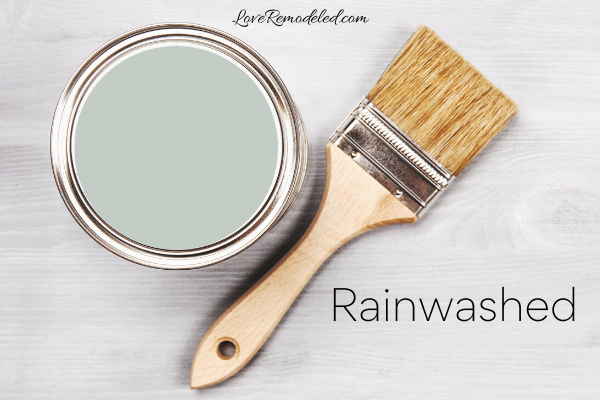 Rainwashed (SW 6211) is a beautiful blue paint color that has a lot of green undertones.
Rainwashed has an LRV of 59, so while it is a light color, it has slightly more depth than some of the blues on the list.
This shade of blue is reminiscent of a cool spring rain. It is light and fresh, with just a dash of moodiness.
Featured as an alternative on my whole house color scheme, Rainwashed is a beautiful choice for a bathroom, bedroom, or kitchen.
Best Periwinkle Blue Paint Color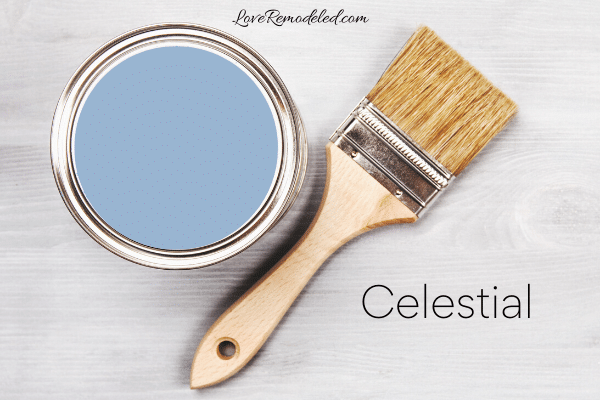 Celestial (SW 6808) is a quintessential periwinkle shade, with strong blue and purple leanings.
With its purple undertones, this blue shade almost leans towards a warm color.
Having an LRV of 44, Celestial is given a rating of medium.
This means that it will make a room feel a little bit darker than if a lighter shade were used on the walls.
Celestial is a good choice for a room that you want to have a bit of an impact.
Best Gray Blue Paint Color – Morning Fog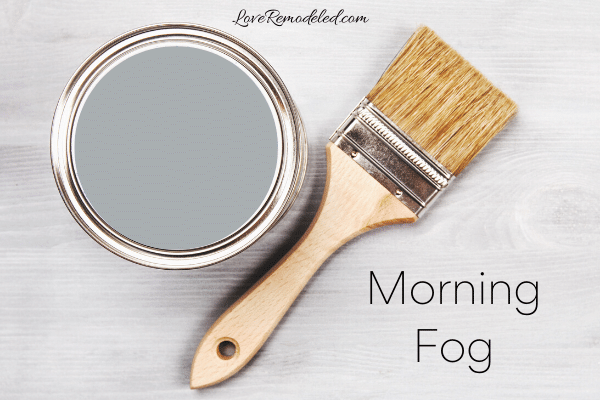 Morning Fog (SW 6255) is a blue paint color that leans heavily towards gray. At first glance, it will appear gray. However, when placed next to a true gray, Morning Fog will show its blue tones.
With an LRV of 42, Morning Fog has a medium rated light reflectance value. It will be much darker on the walls than the previously listed shades of blue.
Morning Fog is a bit of a versatile color, looking gray in a dimly lit room, or blue in a well lit room.
In addition, pairing it with blue accents will make it take on a gray shade, while pairing it with gray accents will make it look blue.
This color is a particularly popular shade of blue/gray, and is listed as one of Sherwin Williams' best selling paint colors.
Morning Fog will look best in a bedroom, living room, or entryway.
As with many of the blues on this list, white trim will make this color stand out even more.
Best Victorian Blue Paint Color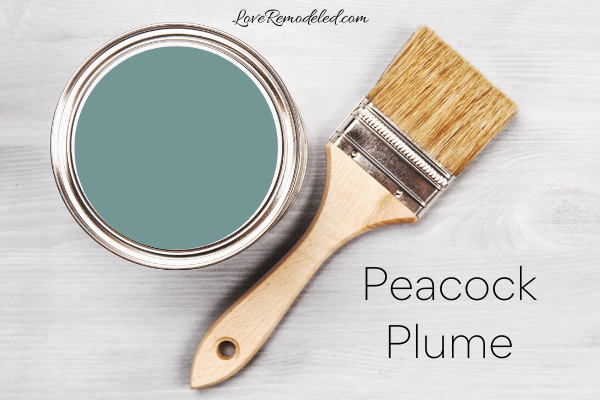 Peacock Plume (SW 0020) is a gorgeous blue paint color that is suggestive of the shades used during the Victorian period.
This rich blue has an LRV of 27, making it a dark color for your walls.
Despite having a low LRV, Peacock Plume has a bit of brightness to it.
With undertones of green, this color looks almost teal.
Peacock Plume is a good color for a room where you want the walls to make a statement.
Best Navy Blue Paint Color – Naval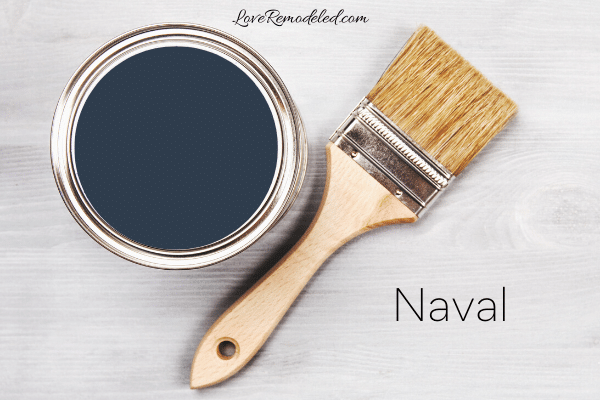 Naval (SW 6244) is a dark blue paint color with just a hint of purple undertones.
As the name implies, it is dark like a Navy uniform.
This dramatic color will make a bold statement on your walls.
In a dimly lit room, Naval will make the space feel smaller. But in a well lit room, with lots of white trim, this striking color will feel confident and poised.
Naval has an LRV of 4, putting it firmly in the dark rating by Sherwin Williams, and by far the darkest color on this list.
It was named Sherwin Williams' 2020 Color of the Year.
Naval would be a good choice for a library, office, or formal dining room.
Wondering how to pick the perfect paint color?
I have the best solution for you!
Samplize sells 9×14.75 stick-on paint sheets in almost every paint color.
These no-mess, peel and stick sheets are made from real paint, so they will show you exactly what the paint color will look like.
Simply place them on your walls next to your trim, furnishings or fixed elements, and easily see whether the paint colors work in your space and with your lighting. Then, peel the sheet right off your wall and reapply it somewhere else if you like!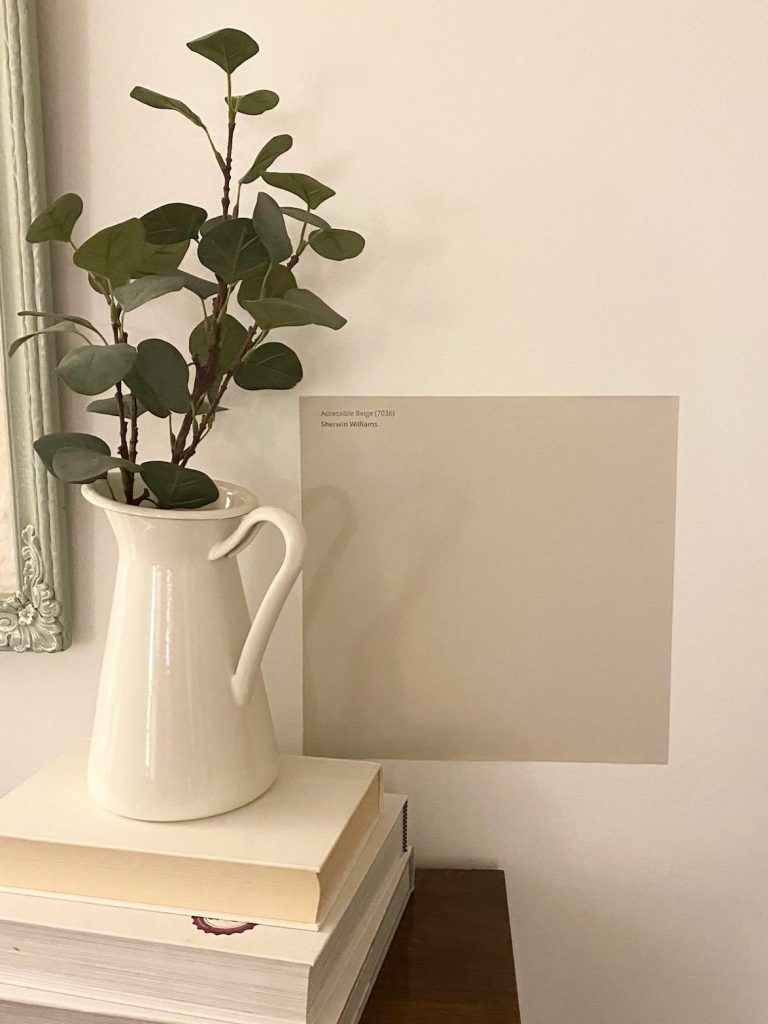 Oh, and you can have them in your home by tomorrow with OVERNIGHT shipping!
As a little tip, if you enter your email, you'll get $5 off your first order! Samplize sheets cheaper than a sample can of paint, and way less work!
Samplize sheets are truly the easiest (and fastest!) way to try a paint color in your home, with no mess.
Final Thoughts on the Best Blue Paint Colors
Sherwin Williams has a lot of really gorgeous blue paint colors to choose from.
Hopefully this list narrowed down the options so you can choose a shade that is just perfect in your home!
Blue is considered by many as the best color for a bedroom. Check out this link for other great wall colors for a bedroom.
Want to see all your paint options in one convenient place? Click here to get everything you need to start painting, including Sherwin Williams and Benjamin Moore paint color decks!
Have a question or want to show off your project? Join the discussion in Love Remodeled's Facebook group!