The best neutral paint colors can take a room room drab to fab! Neutral paint is great because it provides blank canvas for your space and allows your furnishings and decor to really stand out.
One of the most common regrets that people have when painting a room is picking a color that is too bright, one that is too dark, or one that doesn't look how they thought it would. When you choose a neutral paint color, it tends to reduce the chance for regret. Neutral paint colors go with a lot of style homes and with many coordinating colors.
And, neutral paint colors are aptly named – they can be perfectly neutral in a space!
Reasons to Choose a Neutral Paint Color
Neutral paint colors are ideal for many homes and many situations.
For instance, if you are someone who wants your furnishings and decor to do the talking in your home, neutral paint colors make the perfect backdrop.
Or, if you're looking to sell your home in the near future, neutral paint colors enable potential home buyers to envision their own style in the home. According to HomeAdvisor, neutral paint colors are the best choice when selling a home.
Thirdly, if you love a monochromatic color scheme featuring lots of whites, creams, and tans, a neutral paint color is essential. This look is particularly common in farmhouse, cottage and french country style decor schemes.
And last, you may just love neutrals paint colors! They tend to give a calming vibe in a space that appeals to almost everyone.
The Best Neutral Paint Colors
When we talk about neutral paint colors, a lot of people will highlight some more off-beat paint colors in an effort to come up with new, fresh ideas about what the best neutrals are. This list isn't that.
This list of the best neutral paint colors discusses the tried and trues. The paint colors that appeal to the masses. The paint colors that are widely popular.
Here's why I decided to feature these colors. These are paint colors that have performed well in tons of homes, and in lots of different lighting conditions. This means they are probably more likely to perform well in your home than a random other neutral that you choose from the color wall at your local paint store.
Ever pick a neutral paint color, only to find that it looks purple in your home? (I'm looking at you Eider White and Worldly Gray…). The paint shades on this list typically don't have problems like that.
Sure, there may be another color that a designer could pick that would be absolutely perfect in your space. But, unless you want to hire a designer to do that, you can choose a color from this list and have the assurance that the color you chose is a proven paint color that tends to perform well in most homes.
In no particular order, here are my top choices for the best neutral paint colors.
Edgecomb Gray
Agreeable Gray
Gray Owl
Repose Gray
Snowbound
White Duck
Chantilly Lace
Accessible Beige
Alabaster
Light French Gray
Best Neutral Paint Color – Edgecomb Gray
Edgecomb Gray is a beautiful greige Benjamin Moore paint color. It is commonly considered alongside other popular Benjamin Moore greige paint colors such as Pale Oak, Balboa Mist and Revere Pewter.
Edgecomb Gray tends to lean a bit more beige than gray, but can easily display its gray side in evening or dim light. It is a very transitional shade that shifts throughout the day between beige and gray, but is always a pretty, neutral, paint color.
Edgecomb Gray is a great neutral paint color if you're looking for a shade that has just a bit of depth but still gives that off-white look. It is not so light that it will blend into white trim, but still has a light and airy feel to it.
Click here for all the details on Edgecomb Gray.
Best Neutral Paint Color – Agreeable Gray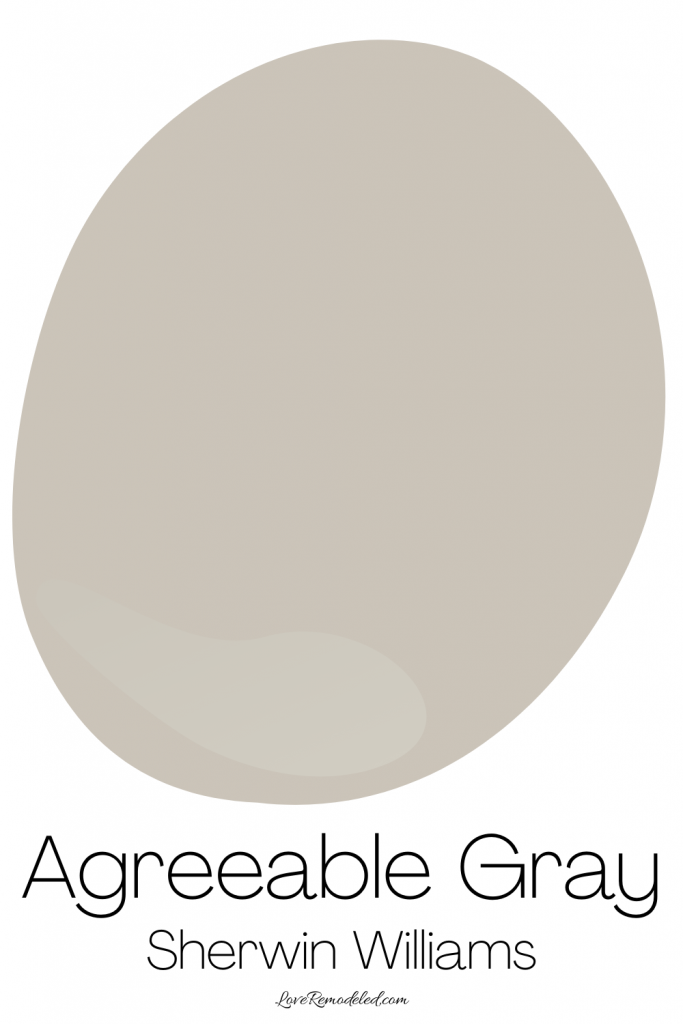 Agreeable Gray is Sherwin Williams' most popular paint color. It is the greige of all greiges. Agreeable Gray has a good blend of gray and beige, but tends to lean more towards gray. In some lights though, Agreeable Gray looks much more beige. So it is important to test this (and any!) paint color in your space and with your lighting. More on that later.
Agreeable Gray is perfect in living rooms, dining rooms, entryways, and bedrooms. It has always reminded me of an art gallery wall because it is a subtle backdrop for anything you put in front of it.
If I were selling my house and wanted a paint color that would appeal to almost anyone, would go in any room, and plays nicely with other colors in the room, I would almost always go with Agreeable Gray.
Click here for all the details on Agreeable Gray.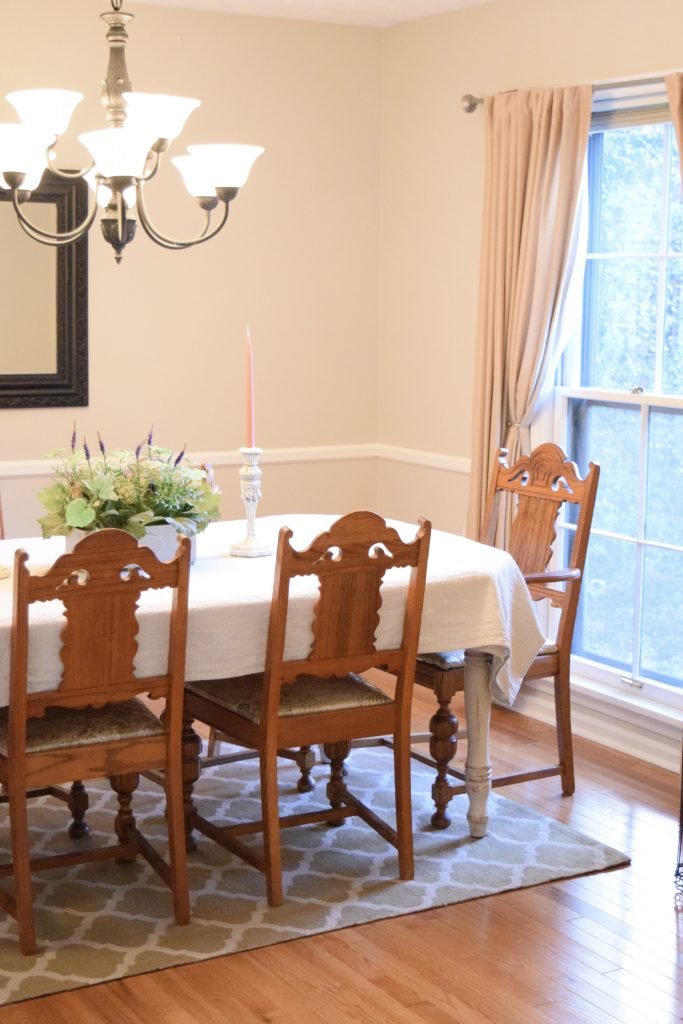 Best Neutral Paint Color – Gray Owl
Gray Owl is a Benjamin Moore paint color that is more of a true gray. It has blue and green undertones, but is more of your traditional cool gray than some of the others on this list.
Gray Owl is a great color for anywhere in the house. It is light enough to use in even a darker room, but is a definite color on your walls.
The coolness of Gray Owl works great with white trim, but it also tends to calm down the warm tones any wood you have in the space.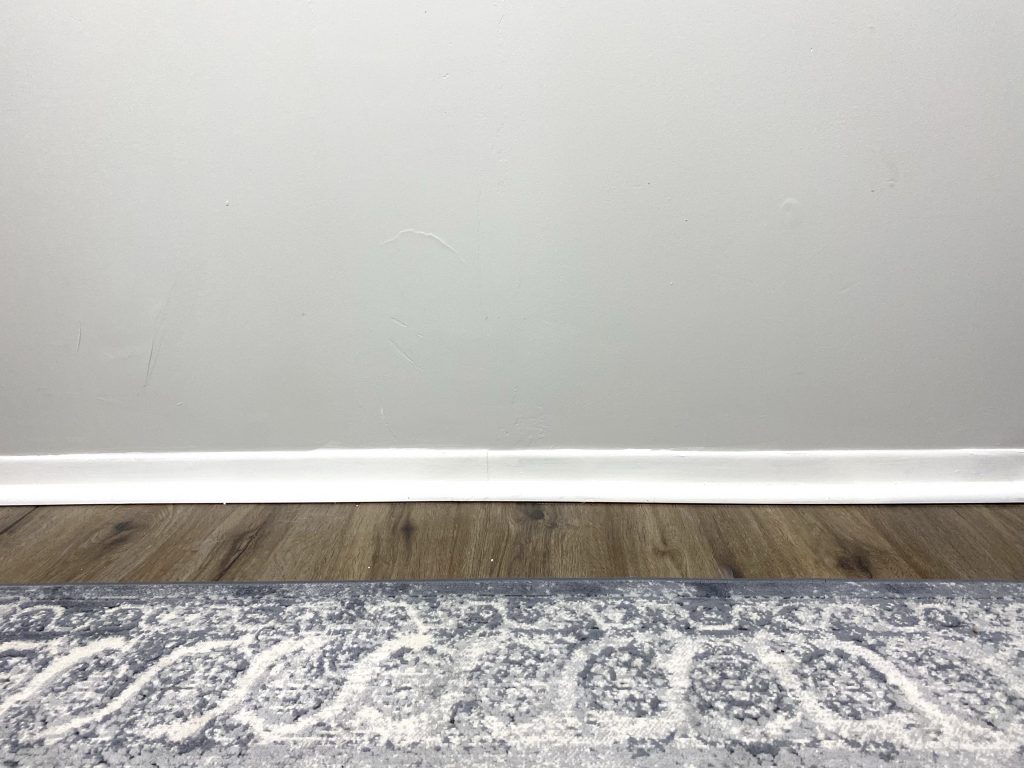 Click here for all the details on Gray Owl.
Best Neutral Paint Color – Repose Gray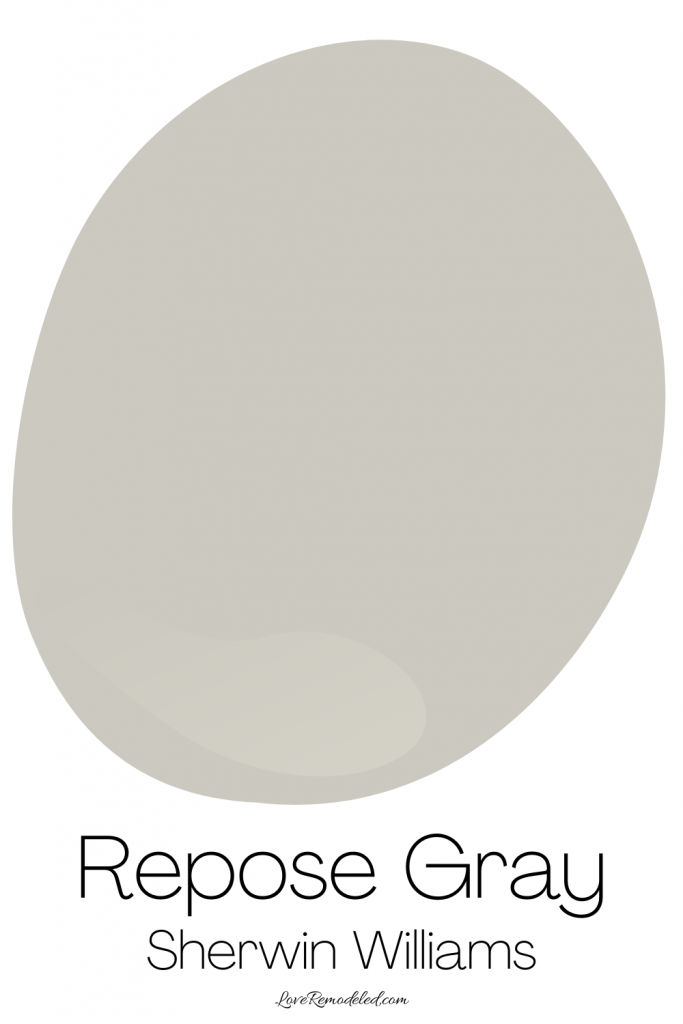 Repose Gray, by Sherwin Williams, is another really popular greige paint color. I always think of it as a sister to Agreeable Gray. Where Agreeable Gray has more warm undertones, Repose Gray's undertones lean more cool.
When compared to warmer colors, Repose Gray will look more cool and more like a true gray. But when compared to cooler colors, you will see Repose Gray's greigeness. It has that touch of beige that makes it a warm gray.
Repose Gray is lovely anywhere in the home. It tends to look just a hint darker on your walls than Agreeable Gray or Gray Owl, but it still a pretty light color overall.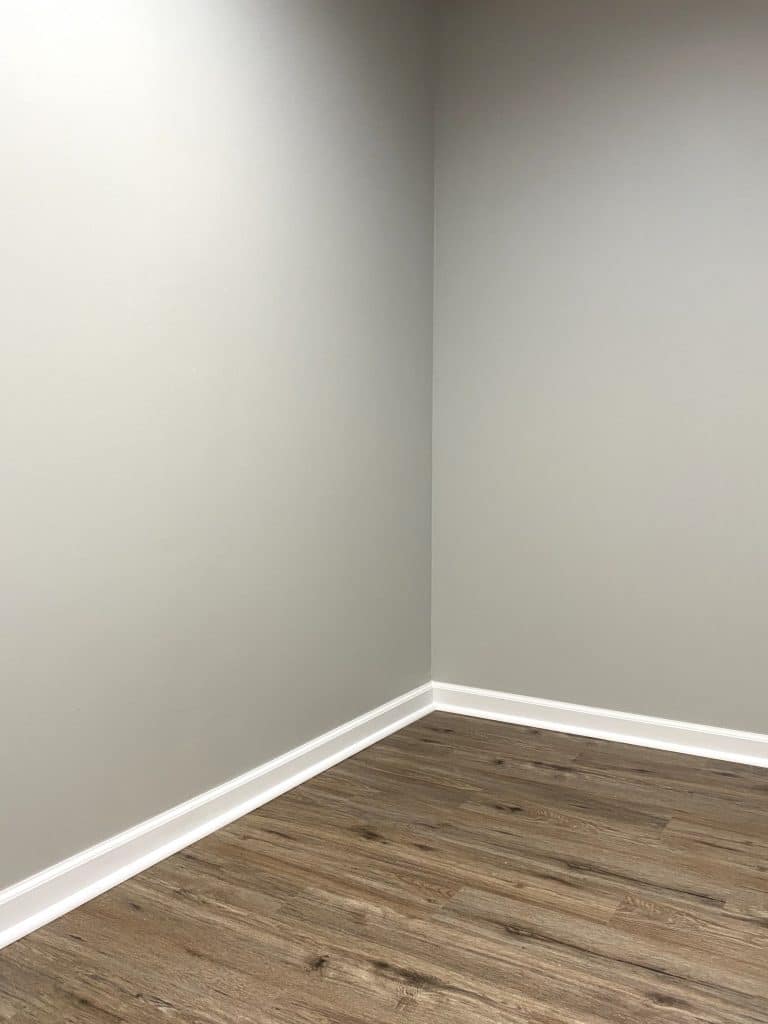 Click here for all the details on Repose Gray.
Best Neutral Paint Color – Snowbound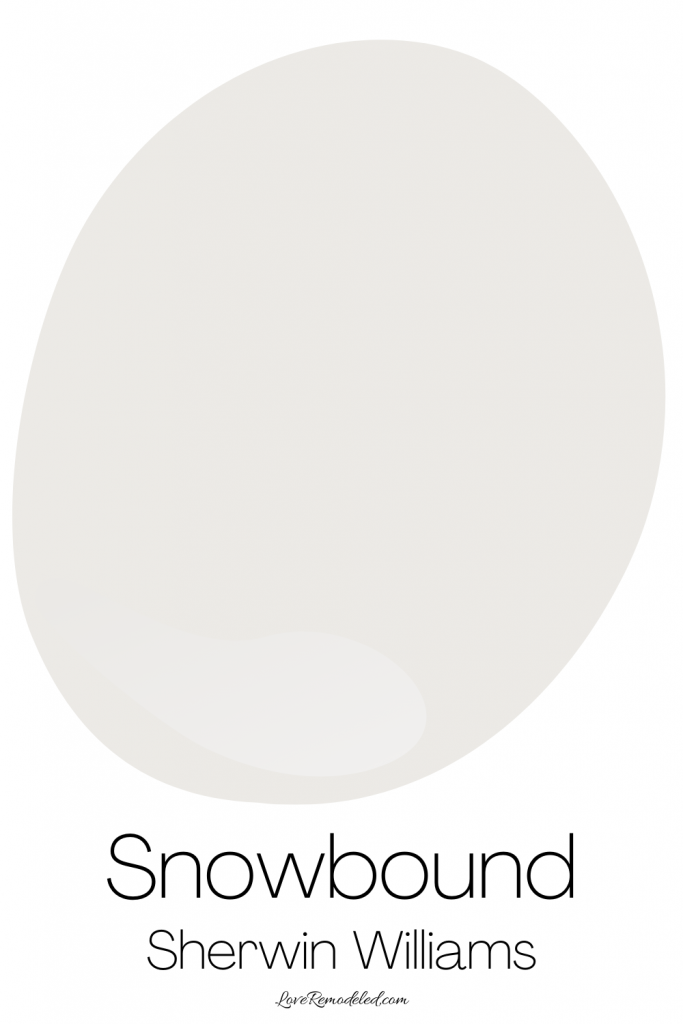 Snowbound is a lovely white/off-white paint color by Sherwin Williams. It is a pretty light shade of white with a bit of gray undertones in it. It isn't a pure white – but it will look white compared to almost everything except a true white.
Snowbound is a great white for trim if you want a white that is a little bit cool without looking blue. It is also very nice on walls.
Snowbound is a great white paint to pair with wood accents as the coolness of it tends to tone down the warmth of the wood.
Click here for all the details on Snowbound.
Best Neutral Paint Color – White Duck
White Duck is a gorgeous paint color from Sherwin Williams' Timeless Whites collection.
White Duck is a creamy off-white paint color that is reminiscent of a very light beige. While it has some warmer undertones that trend towards a cream or beige, it doesn't carry yellow tones. To me, this makes it sort of an updated version of a light beige. White Duck also has a hint of a gray undertone, which helps to tone it down from being too warm.
White Duck can work anywhere – on walls, cabinets, and exteriors. With people moving towards the comfort of warmer colors, White Duck is a great choice for someone who wants a subtle color on their walls.
Best Neutral Paint Color – Chantilly Lace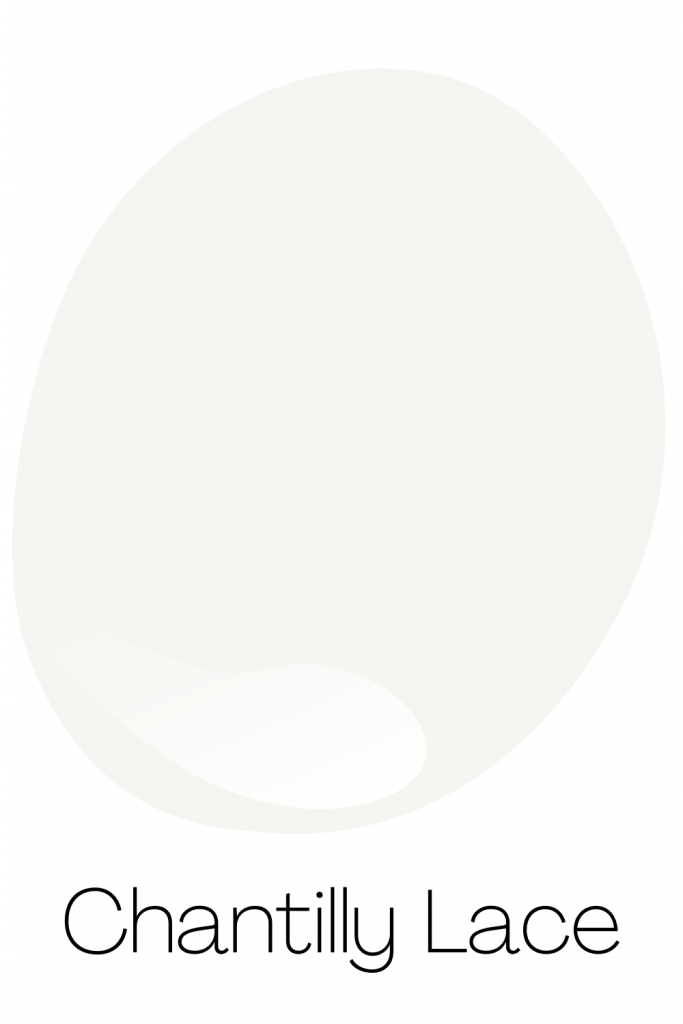 Chantilly Lace is a Benjamin Moore paint color. It is a very neutral white paint color that is amazing on trim, doors, and built-ins. It is the white of all whites… a very clean, bright white that doesn't look cool at all.
Chantilly Lace is great for walls if you want a stark white look. It is also great for accenting other paint colors. Because it is so neutral, it can go with almost any wall paint color.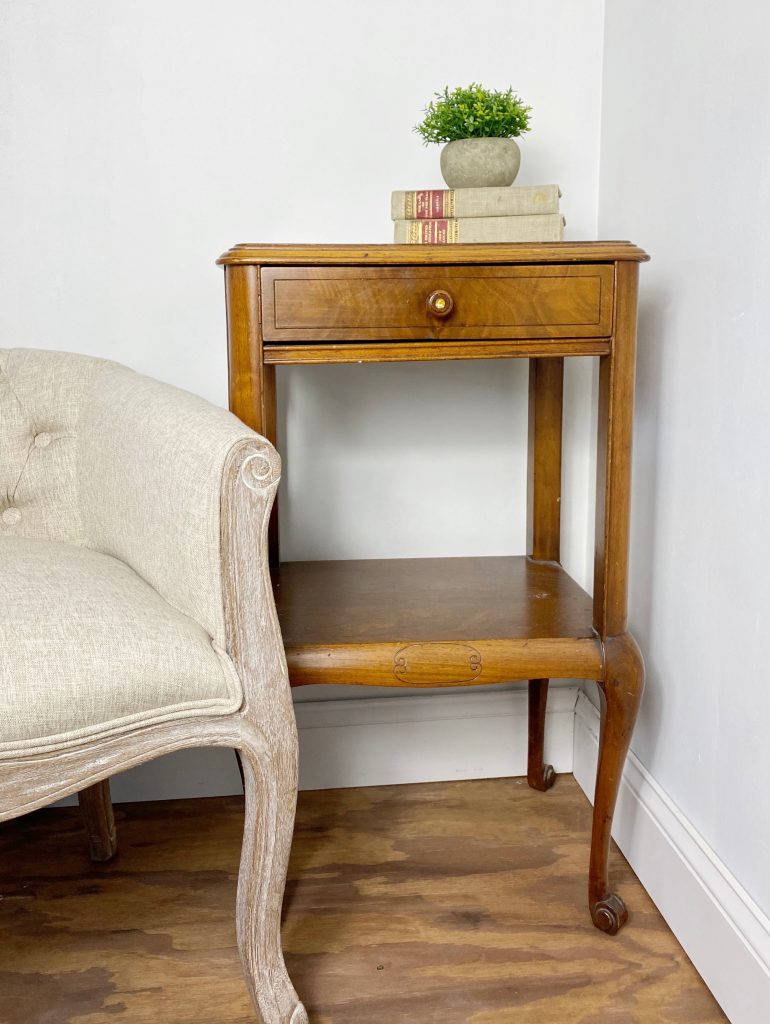 Click here for all the details on Chantilly Lace.
Best Neutral Paint Color – Accessible Beige
Accessible Beige is another very popular greige paint color by Sherwin Williams.
Accessible Beige is like the third sister of Agreeable Gray and Repose Gray. While Agreeable Gray leans warm gray, and Repose Gray leans cool gray, Accessible Beige leans beige.
Accessible Beige doesn't have the yellow undertones that some beiges have. This makes it a very versatile beige (ish) color. Additionally, the gray in Accessible Beige tones it down a bit, making it more neutral than a traditional beige.
Accessible Beige has been used in homes for years. It is popular in traditional style homes, and I'm wondering if we will begin to see it coming back in style for farmhouse style homes as well.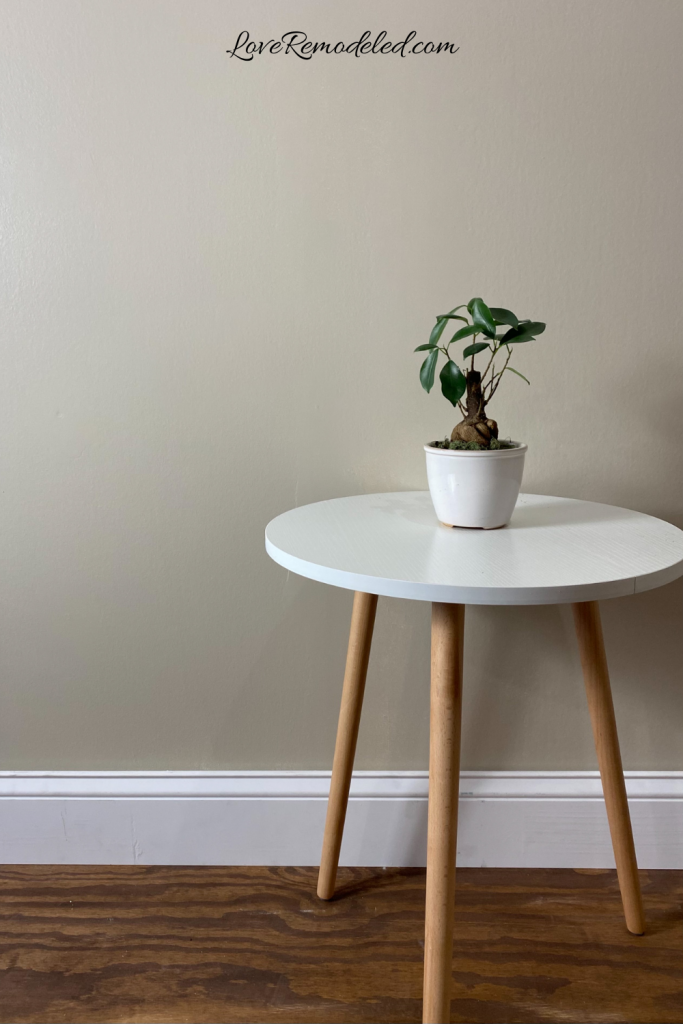 Click here for all the details on Accessible Beige.
Best Neutral Paint Color – Alabaster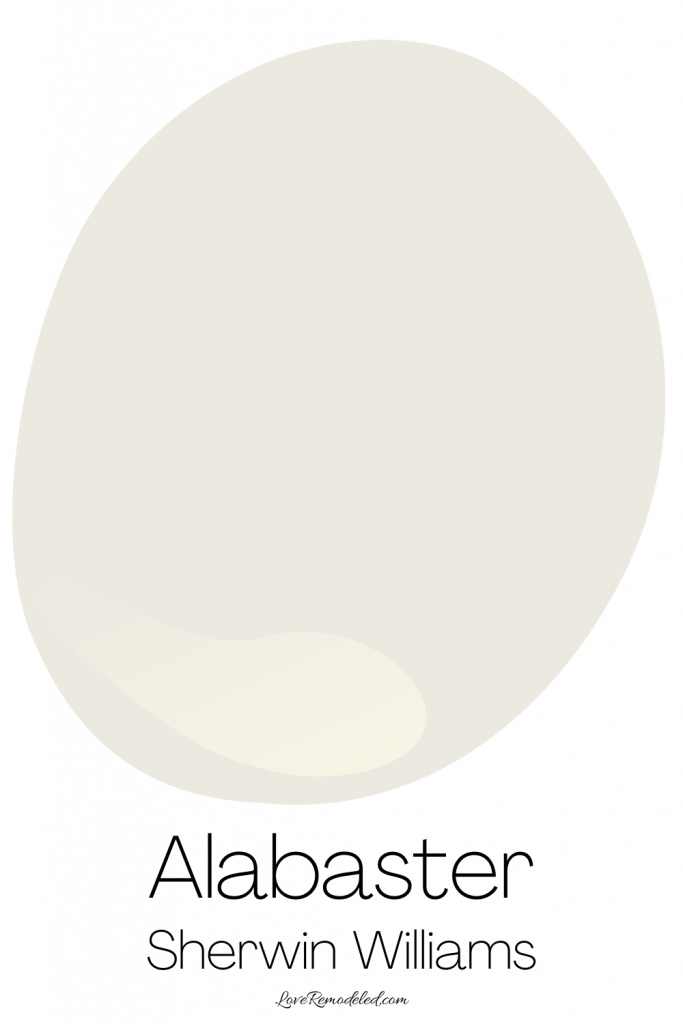 No list of the best neutral paint colors would be complete without including Alabaster, by Sherwin Williams. Alabaster is ultimate soft, warm white. It has just a hint of creaminess to it without looking yellow. It is perfect on walls in your home, is a popular exterior color, is great on cabinets, and is even frequently used on trim.
If you want a white look on your walls that doesn't look stark or cold, Alabaster is the go-to paint color.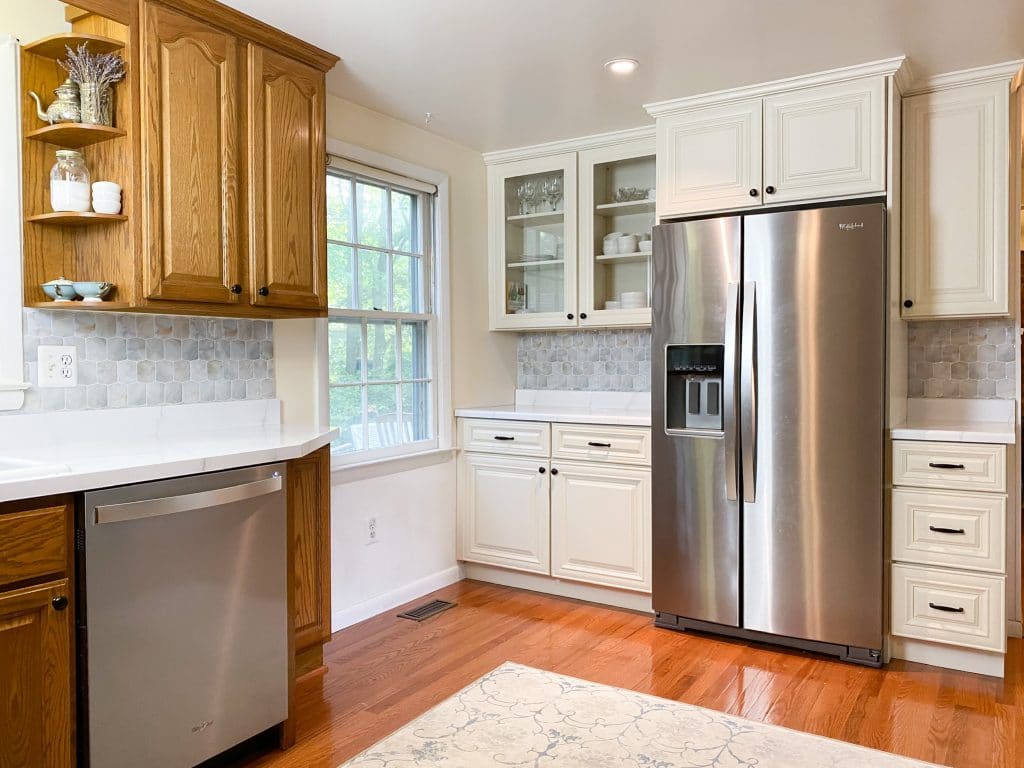 Click here for all the details on Alabaster.
Best Neutral Paint Color – Light French Gray
Light French Gray is one of the more popular true grays from Sherwin Williams. It has a little more depth than some of the colors on this list, but is still fairly light on your walls.
Light French Gray always reminds me of a little girls nursery – perfectly paired with light pink. It also looks sophisticated and subdued on the walls in a living room, dining room, bedroom or bathroom.
This paint color would also be gorgeous on cabinets or furniture.
Click here for more information about Light French Gray.
Wondering how to pick the perfect paint color?
I have the best solution for you!
Samplize sells 9×14.75 stick-on paint sheets in almost every paint color.
These no-mess, peel and stick sheets are made from real paint, so they will show you exactly what the paint color will look like.
Simply place them on your walls next to your trim, furnishings or fixed elements, and easily see whether the paint colors work in your space and with your lighting. Then, peel the sheet right off your wall and reapply it somewhere else if you like!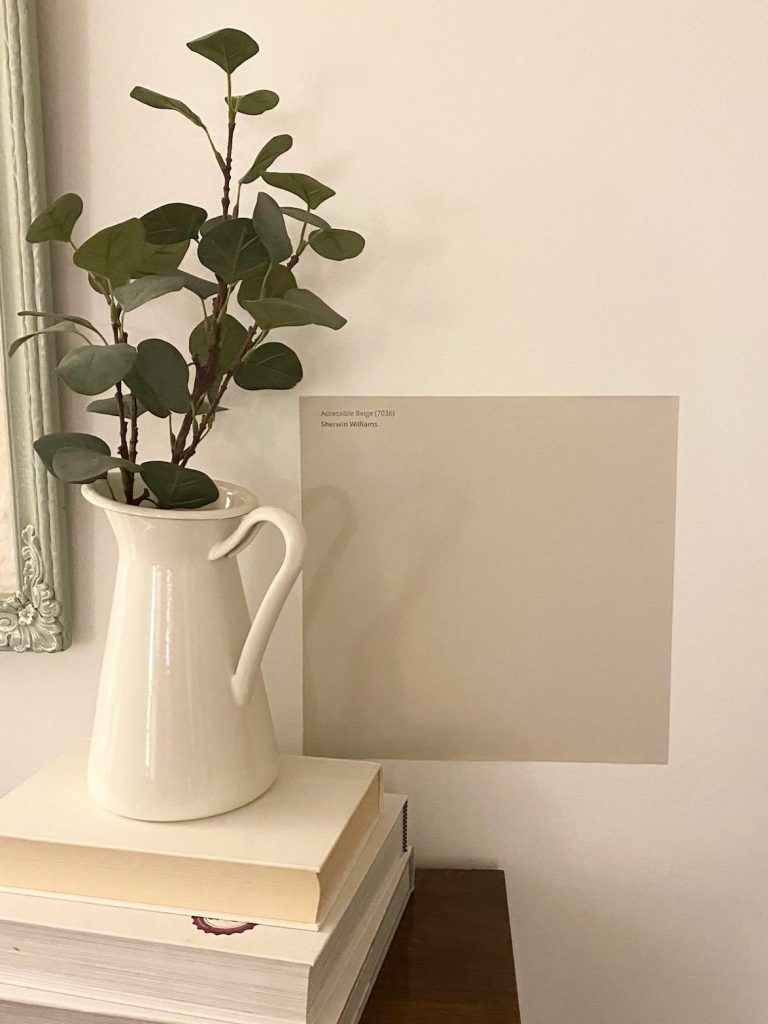 Oh, and you can have them in your home by tomorrow with OVERNIGHT shipping!
As a little tip, if you enter your email, you'll get $5 off your first order! Samplize sheets cheaper than a sample can of paint, and way less work!
Samplize sheets are truly the easiest (and fastest!) way to try a paint color in your home, with no mess.
What Neutral Paint Colors are in Style?
The most popular neutral paint colors are in the greige family. Greige shades have a blend of gray and beige in them. They tend to be the perfect neutrals because they are versatile and can go with a lot of different styles. Agreeable Gray, Repose Gray and Edgecomb Gray are the three greiges on the list.
Some greige paint colors lean more towards beige, and some lean more toward gray, but they all have that magic blend of the two colors that is perfectly suited for any space.
If you want more information on this, check out this post on greige paint colors. It includes 13 greige paint colors from Sherwin Williams, Benjamin Moore and Clare. If you want a greige paint color, you're sure to find one you like on this list!
More traditional grays, with cool undertones, had a huge spike in popularity a few years back. They give a space a calming and sophisticated look, but also work nicely as a backdrop to bright shades. Light French Gray or Gray Owl are cool grays.
Gray paint is great for more formal spaces like bedrooms, living rooms, and dining rooms, and also is great for a nursery or playroom.
If you want more information on gray paint, including 20 of the best gray paint colors, check out the link!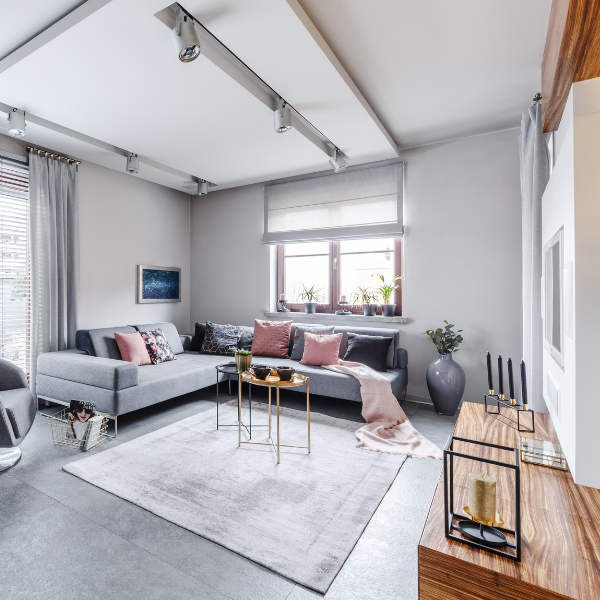 White paint colors became very popular in the last year or so. This clean, stark look feels fresh and bright, and lends itself to styles such as modern, contemporary, farmhouse and traditional. Snowbound, Alabaster, and Chantilly Lace are the three whites that I included on this list of the best neutral paint colors.
When your scrolling Pinterest right now, you're probably seeing a ton of pictures of white home interiors. It is being heralded as the next big thing, and it is a gorgeous look. But, you what designers are doing and what homeowners actually implement in their own homes can be different at times. While greiges still rule the paint world, I do anticipate white paint continuing to be trendy.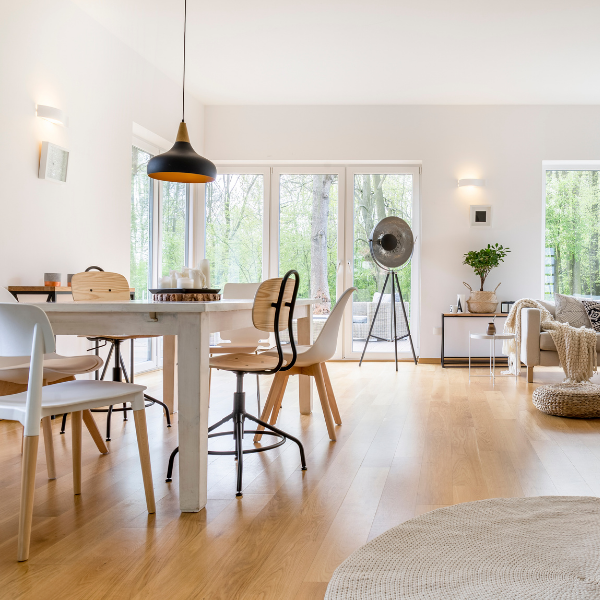 Last, we are seeing a resurgence in beige and taupe paint colors. The golden toned beiges haven't quite made their way into popularity yet, but we are seeing homeowners and designers choosing beiges with warm undertones with increasing frequency. Accessible Beige (which is actually a greige but leans heavily towards beige) and White Duck are my two choices for the best beiges. We could also consider Edgecomb Gray a beige color, depending on the lighting in which you're viewing it.
Taupe paint colors are beige paints that have a purple or pink undertone. These tend to be more popular than golden beiges right now.
Final Thoughts on Neutral Paint Colors
Choosing a neutral paint color doesn't have to be difficult. I hope that this list helps narrow the field for you a bit.
The neutral paint colors on this list have been tested by thousands of homeowners and designers. They have proven themselves to be great in a variety of style homes, and with lots of different coordinating shades.
If you are looking for a neutral paint color that is versatile, functional, and beautiful, consider one of the colors on this list – I don't think you'll be disappointed!
Want to see all your paint options in one convenient place? Click here to get everything you need to start painting, including Sherwin Williams and Benjamin Moore paint color decks!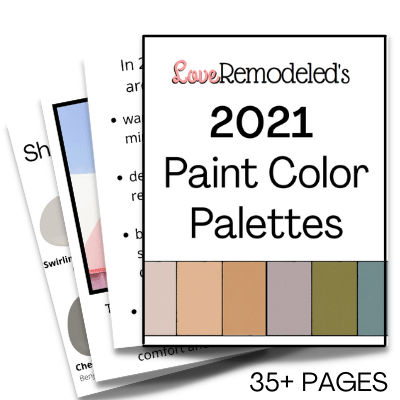 You know the feeling you get when you walk into someone's home and the paint colors are just perfect?
Introducing Love Remodeled's 2021 Paint Color Palettes!
No more having to guess which paint colors are in style, and what paint colors go together well, this colllection of paint palettes does all the work for you!
Check out these gorgeous color palettes from Benjamin Moore, Sherwin Williams, and PPG with all the hottest colors for 2021.
PLUS, I'll show you the best white and gray paint colors to make your home look amazing this year!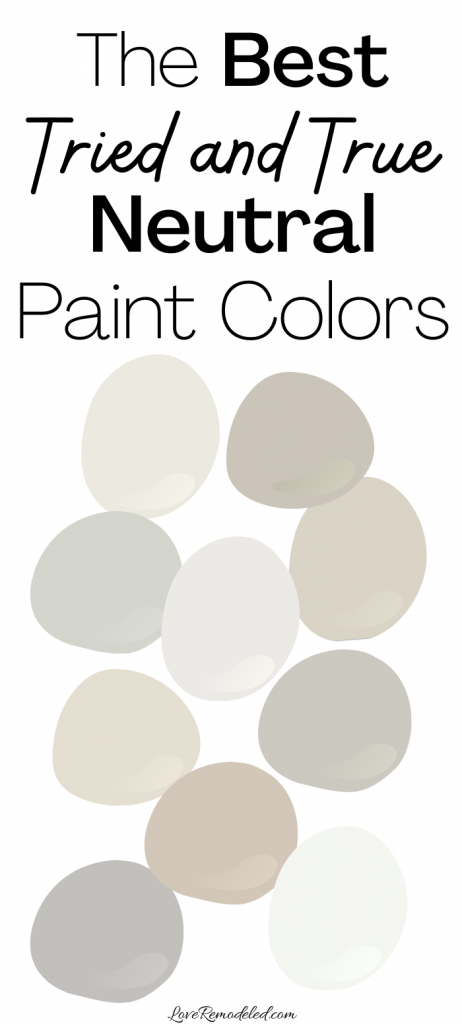 Have a question or want to show off your project? Join the discussion in Love Remodeled's Facebook group!